One of the more intriguing aspects of Instagram's $1 billion payday from Facebook is that photo sharing was Plan B. Compare that to the other social startup darling of 2012, Pinterest, which has stayed true to its original mission from Day 1.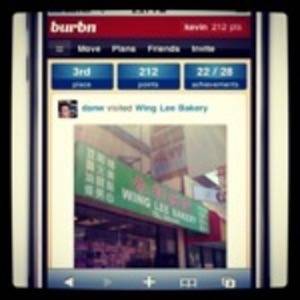 Are there any lessons to be gleaned from this? Which one should you emulate, if you're running a small startup in the hope of a billion dollar acquisition?
Before Instagram launched in October 2010, the founders had built a location-based social network called Burbn. It was a very early example of a browser-based mobile app, developed using the then experimental new markup language HTML5. It was so unique at the time that I used it in my keynote presentation at the ReadWriteWeb Mobile Summit, in early May 2010.
You can see from the screenshots below that the beginnings of Instagram are etched into the DNA of Burbn, in the form of mobile phone photos. That feature, uploading photos, turned out to be the most-used feature in Burbn. The location part proved to be a secondary appeal, which caused the founders to re-assess their business. That led to the pivot: the creation of an iPhone app exclusively focused on photo-sharing.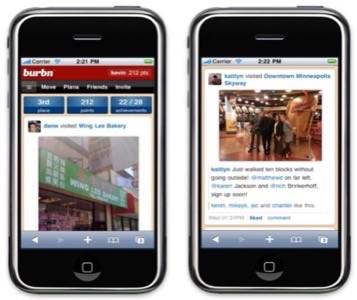 Instagram co-founder Kevin Systrom explained last year at the Disrupt conference why they chose to pivot:
"I've heard that Plan A is never the product entrepreneurs actually end up with. I didn't believe it…In many ways, Burbn was getting a bunch of press, but it wasn't taking off the way we thought it would. We found people loved posting pictures, and that photos were the thing that stuck. Mike, my cofounder, and I sat down and thought about the one thing that made the product unique and interesting, and photos kept coming up."
Instagram was released into the App Store in October 2010 and immediately became a sensation, with over 100,000 people downloading it in the first week. The beauty of Instagram was its simplicity. The following description of it, in our initial write-up in October 2010, says all there is to know about the app and why it got so popular: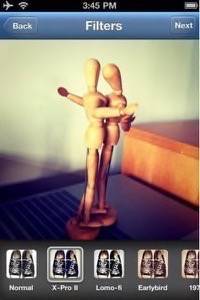 Instagram is a free app, a simple photo-sharing tool that allows you to snap pictures and easily post them to your Twitter, Facebook, Tumblr, and Flickr accounts. You can follow others via Instagram's social network, allowing you to view and comment on others' photos. Instagram also includes 11 filters for your photos, turning the photos taken by the camera phone – photos that even under the steadiest of hands and keenest of eyes tend to be rather mediocre – from the mundane to the spectacular.
With the benefit of hindsight, there were three key aspects to Instagram which put it on the road to success:
The app let you post professional-looking photos, thanks to filters that – while gimmicky – did indeed improve the quality.
Uploads were speedy.
It enabled you to easily share to popular social networks like Facebook and Twitter, plus on its own budding social network.
Timing was another crucial element in Instagram's success. The iPhone 4 had launched just a couple of months prior, on June 24, 2010. Looking back, we can see this was an inflexion point – when smartphone cameras became powerful enough to replace digital cameras, which they duly did for many millions of people. Kevin Systrom himself admitted that Instagram was in the "right place at the right time."
One curious aspect of Burbn's pivot is why it changed from an HTML5 browser app to an iOS-only app for the iPhone. As Kim-Mai Cutler pointed out on Techcrunch, it was because of the latency issues of HTML5. In other words, HTML5 apps just don't perform as well as native apps. Considering that speedy uploads was a key goal for Instagram's founders, HTML5 had to go in the pivot.
Now let's look at Pinterest, which unlike Instagram has stayed true to its original mission. At the Startup Grind conference in March this year, Pinterest co-founder and CEO Ben Silbermann explained that although it was a slow build-up to success, they always knew they were onto something. Silbermann said that he – along with other early users – always enjoyed using the product. One of their main goals early on was developing that core vision into something others would want to use too: "the product as it existed was a very crappy version of what we wanted to build." He did admit though that "luck and happenstance" played a big part in the decision to keep going.
While Instagram and Pinterest took two different courses and both have been very successful, there is one crucial thing the two services have in common: they're both very simple apps focused on one core thing. For Instagram, it was mobile photo sharing. For Pinterest, it was image sharing.
It's also no coincidence that both are image-centric services, rather than text-centric. So knowing which emerging trends to ride is key. It's also important to know which trends to not focus on: Burbn originally bet on HTML5, but soon discovered it was too early for that.
Ultimately there is no right answer to whether a company should pivot. Focus, simplicity, passionate users – those are just some of the factors that determine whether a product succeeds. The rest is down to timing and luck!
Update: Before starting Pinterest in December 2009, co-founders Ben Silbermann and Paul Sciarra ran a mobile shopping app called Tote. It appears that Tote and Pinterest were two different businesses, however some of the inspiration for Pinterest came from Tote. So it's unclear if this was technically a pivot. Let us know in the comments your thoughts on that. Regardless, Pinterest has been growing in its present incarnation for nearly two and a half years now. Thanks Trevor Owens for alerting us to Tote.