It seems like every day lately, router manufacturers are coming up with some new buzzword or marketing term to sell you on why their networking appliance is better than the rest, without actually having the real performance to back it up.
That's why we've teamed up with Gadget Review to extensively test and review the best wireless routers on shelves today, in order to give you a detailed breakdown of everything you need to know about the best wireless routers of 2017.
How we choose and why you should buys
To create this year's roundup of the best routers on the market, we've run dozens of newer and some not-so-new models through the ringer to find the best of the best.
Using a 1GB symmetrical fiber optic line, we pushed our top picks to the absolute limits of what routers could do, testing on a variety of devices including desktops, laptops, smartphones and tablets.
See also: Are prices driving away smart home tech consumers?
To make this list, the routers we tested needed to have a minimum wireless bandwidth rating of 1900AC, have at least four ethernet ports on the back, one USB port for media server options, and be able to transmit on both the 2.4GHz and 5GHz spectrum. All the routers here hit the spec of transmitting at 250Mbps or more on 5GHz, and were able to maintain a rate of 300Mbps over a hard-wired connection.
Features like software and configuration options were also thoroughly tested, in order to find the best mix of performance, reliability, and price in the best wireless routers of 2023.
Our best wireless routers for 2023, compared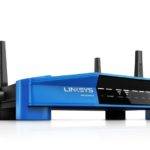 Price: $249.99
The Linksys WRT3200ACM may look on the outside like it's a blast from the past, but after running it through the ringer on everything from downloads to streaming, we can tell you this router might as well be straight out of five years from the future.
The WRT3200ACM comes equipped with the latest in bleeding-edge features like MU-MIMO beamforming capabilities and the option to create a mesh network with Linksys' USB dongle architecture. It also runs all of this on top of Linksys' revolutionary Smart WiFi dashboard system, which makes it easier than ever to customize and control how your router handles traffic from family members or guests on the fly.
If you're looking for the total package when it comes to performance and power, the Linksys WRT3200ACM is undoubtedly the best wireless router for 2017.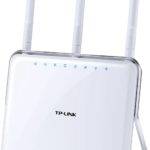 Price: $119.95
As great as the Linksys WRT3200ACM is, though, not everyone out there has a spare $250 laying around to spend on a single router.
Enter the TP-Link Archer C9, a smaller, unassuming router that still manages to pump out performance that's on-par with routers two to three times the cost. In our testing on a fiber line, the Archer C9 was able to push nearly 300Mbps of download speed and almost half a gigabit of upload from 30ft away.
If you live in a larger house you may notice a few issues with signal reliability over longer distances, but otherwise the TP-Link Archer C9 is the perfect pick for apartment dwellers or small homeowners who need serious performance on a budget.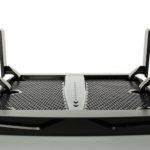 Price: $255
Last up on this year's list we have the Netgear Nighthawk X6, a powerful, imposing-looking router with a rich feature set for the ultra-geek in all of us.
As far as customization and configuration goes the X6 is simply unmatched in its category, thanks to the help of Netgear's newly refreshed online dashboard. Its six high-powered antennas ensure coverage throughout every corner of homes large and small, and although it has a bigger footprint than most, this is the kind of kit you buy if you want your house guests to know you take your home networking more seriously than most.
And which wireless router of 2023 is right for you?
So, which one is the best wireless router for 2023?
They all are, or could be. The best part about routers is that in this category, there's something that's just right for everyone. If you want a router that's got an extensive number of available features like parental controls and QoS management, the Linksys WRT3200ACM is the one for the job.
If you don't have a spare arm and a leg to spend on a router but still want speed, the TP-Link Archer C9 is the perfect budget pick, while beasts like the Netgear Nighthawk X6 are all about range, performance, and reliability in one complete (and very scary-looking) package.
No matter what you're looking for, there's a best wireless router in 2017 for you!