Nothing can inspire such a volatile cocktail of dread and excitement in an otherwise technology-loving human quite like South By Southwest.
South By Southwest Interactive—"SXSWi" to acronym-loving geeks—is tech's premier celebration of itself. It takes place annually in a very much transformed Austin, Texas. Like our other not-quite-sane-enough-to-skip-itpeers, we'll be making the trek down to Southby (first tip: that's what you call it) later this week.
Whether it's your first time or your tenth, being ready is your key to making it out alive.
And not just alive, but enlivened by awesome networking, excellent tacos and a ton of learning from great minds throughout the industry—if you play your cards right.
(Note: It's ever so hip to hate on major tech events right now, but really, SXSW is a great time. We're a little jaded and it's exhausting, but hey, we still love the heck out of all things technology.)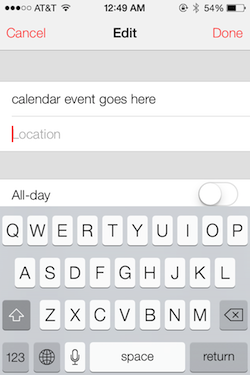 1. Plan Ahead (Like, Way Ahead)
If you're reading this, it's time to book a hotel for SXSW 2015. Hell, it might be time to book for next next year's. Ironically, at one of the world's most tech-savvy gatherings, basic logistics like finding a place to sleep and getting from point A to point B can prove totally maddening.
That said, if you're a risk-taker, you can rock it last minute, taking advantage of careful planners who booked rooms just in case and decided to cancel. HotelTonight's appmay give you an edge in snapping up these last-minute rooms. Just be aware you may end up staying in San Antonio.
Austin is both a small city and a big one. If you're staying downtown, walking your ass off is honestly the best way to get around. You'll see bikers driving "pedicabs" around—don't use those. They're silly, slow and expensive.
For the interactive portion of Southby, nearly all events are walkable once you're in the Austin Convention Center area. Just allow extra time for crowds, traffic and elaborate social marketing stunts you might run into on the way. As an alternative, look for free promotional rides (car brands like Chevy tend to do this) and special deals on social transportation apps.
Bikeshare programs near the convention center and Craigslist bike rentals are also an option, but be careful—and wear a damn helmet. That Ford F-150 may not know how to share the road.
Above all, be flexible. Even with an impeccably planned SXSW itinerary, it's a chaotic, bustling jam-packed event, so be open to going with the flow. There's so much to see and do, it's impossible to do it all. You can't do 1/5000th of it all. Focus on picking a small handful of talks, sessions, and keynotes that really resonate with you and rely on serendipity for the rest. And vet your picks a little—the quality of SXSW sessions can be very uneven.
The official SXSW schedule maker tends to be pretty good for updated location info and the like, but there's no shame in sitting down and highlighting the little conference booklet they give you. No matter what, be sure to cross-reference times and locations, as they often change.
Suggested Survival Apps: Official SXSW GO App (schedule planning and info),Zipcar & Car2Go (both require prior membership), Ridescout (transportation aggregator), GroupMe (reliable group messaging)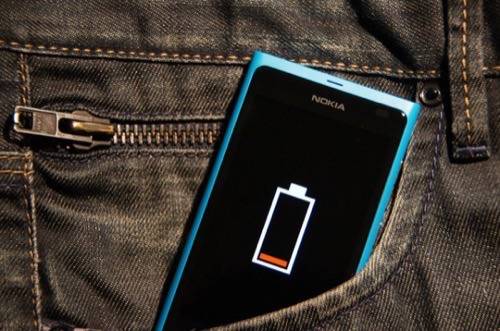 2. Gear Up
Surviving SXSW requires an internal zen-like state, but you can give yourself a winning edge with gadgets. The biggest nonpsychological struggle at Southby is that Austin's wireless networks, much like any network invaded by 50,000 power users at once, are completely choked for the whole week. Anticipate having spotty mobile service or none whatsoever, and plan accordingly.
Remember life before cell phones, when we set times and places to meet friends and coworkers in advance? Go retro and do that. Hop on Wi-Fi whenever you can find it: SXSW is doubling its bandwidth for this year's event.
Bringing a mobile router like a MiFi or adding a mobile hotspot to your smartphone plan won't hurt. Pro tip: Use a different carrier for your MiFi than your phone, so if one network fails, you've got another option.
With all that fighting for a signal, your devices will die faster than you knew was even possible. Battery life takes a huge hit at events like this, so bring a mobile battery pack to make it through the long days (and nights). At ReadWrite, we like Enercell's Power Banks for a little emergency battery boost and Mophie's excellent portable Powerstations when you need to breathe serious battery life into multiple gadgets.
Beyond those essentials, pack light. If you can get away with bringing a tablet and a Bluetooth keyboard rather than that hefty 17" MacBook, your back will thank you. If you're carrying a camera, lighter models like a Sony A7R, Sony RX100 or other compact shooters are preferable to a heavy full-fledged DSLR.
And hey, if you've got Google Glass, this might be one of your best opportunities to wear it in a sort of socially acceptable setting—just stash it away before you start getting your happy hour on.
3. Stay Sane
This one is harder than it sounds. Even if you know what to expect at SXSW, you'll feel like a kid in a technological candy shop when you're in the thick of it. It's harder than it sounds to remember the basic stuff that'll keep you in the game. There are one million parties, happy hours and open bars, but you'll be happier indulging in moderation and getting a good night's sleep than drinking other attendees under the table. Remember: Nothing—I repeat nothing—in this world is more hellish than a SXSW hangover.
While you're there, balance out the social media and tech frenzy with a little music. It is a music festival too, after all. SXSW has plenty of good shows mixed into its events, so be sure to catch a few. And if you get a chance to hang out in Austin a little longer, skip down to South Congress for chill vibes at the Austinite's unofficial version of the SXSW music festival, South By San Jose. Just don't tell the locals I sent you.
Most important of all, eat regular meals, drink a ton of water (it's Texas!) and set aside a small chunks of quiet time to sit back and take it all in. Good luck out there.
Header image by Taylor Hatmaker