Tech CEOs are getting a lot of attention lately. With the exception of exiting Apple CEO Steve Jobs, the attention is not a good thing. From Carol Bartz's abrupt firing to Andrew Mason's IPO-icing shenanigans, many tech CEOs don't seem to be earning a janitor's salary – much less the inflated compensation they're getting.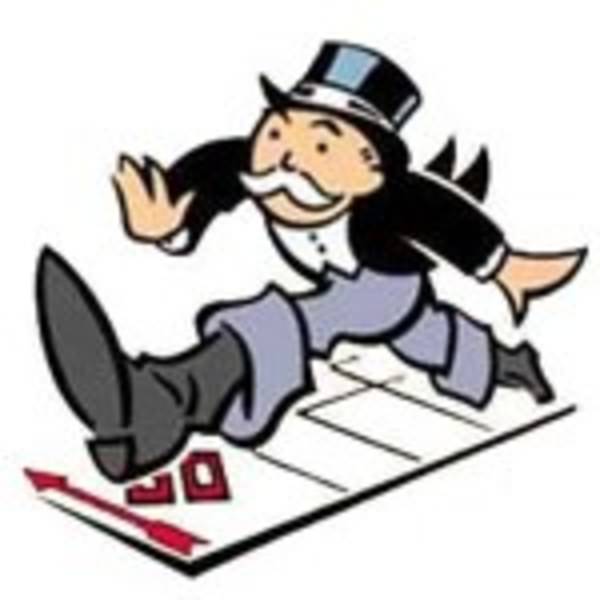 So I decided to take a look around and see, who are the worst CEOs in tech? I limited the selection to those CEOs currently (or very near currently) working. So that means that some of the worst tech CEOs in history (see, for instance, SCO's Darl McBride) aren't on the list.
Honorable Mention: Carol Bartz
With Carol Bartz unceremoniously getting the axe this week, you might think she'd top my list of worst tech CEOs. True, Bartz didn't manage to turn Yahoo around. However, there's a strong argument to be made that Yahoo's board is just as culpable in the failure to revive Yahoo as Bartz. In fact, Bartz says that Yahoo f—ed her over.
(Yes, "Yahoo" – I refuse to add the exclamation point. No one has been excited about Yahoo in half a decade at least.)
But Bartz makes the list because, frankly, she failed to live up to her promise as a bold CEO that would make changes. If only Bartz had been as decisive and commanding in making the right changes at Yahoo as she was in talking to Michael Arrington, Yahoo might be in much better shape today.
As it stands, Yahoo today is a hodge-podge of mildy interesting services and has-been services. Lukewarm partnering deals with Microsoft and a lot of cost-cutting do not a sustainable business build. Meanwhile, the company has largely failed to improve its areas of strength and hasn't introduced anything new and interesting during Bartz's tenure. Here's hoping someone puts some life back into Flickr before the inevitable sale of Yahoo for much less than the hefty price tag Microsoft offered years ago.
Microsoft: Steve Ballmer
Just a few years ago, Microsoft seemed unbeatable. It was the 800-pound gorilla, and it looked (to many) like the company would always be the dominant tech player. Fast forward to 2011, and Microsoft is looking quite vulnerable indeed. You can thank CEO Steve Ballmer for that.
While the company is in little danger of going broke, Microsoft is having a lot of trouble gaining traction outside its Windows and Office strongholds. The Xbox franchise is doing well, but the company has missed big on phones and tablets. Bing isn't exactly displacing Google Search, either.


Ballmer was at the helm during the flop known as Vista. He failed to close the deal to buy Yahoo. This year, Ballmer steered the company into an ill-advised $8.5 billion to buy Skype. And the company's vision for Windows 8 looks, well, uninspired so far. Look for Windows 8 to be the next Vista.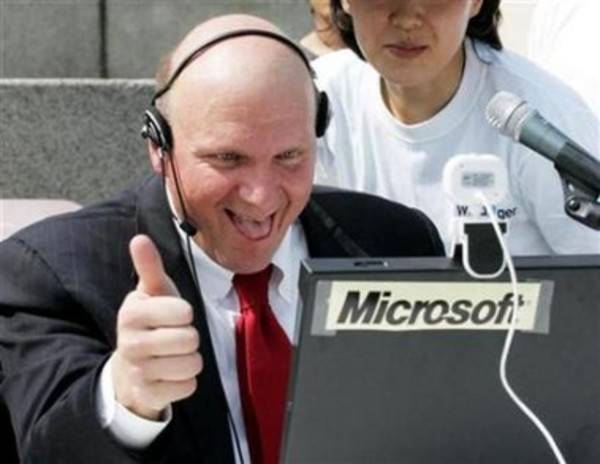 Microsoft needs someone with vision at the helm, and it's not Ballmer.
Nokia: Stephen Elop
With the lack of interest in Windows Phone 7, you'd have to be crazy to bet the farm on it. Especially if your company has a successful mobile OS in hand, and is partnering with a chipmaker on a next-generation mobile OS that has significant developer interest. Crazy, or Nokia CEO Stephen Elop.
Elop says that Nokia couldn't build an ecosystem around MeeGo fast enough, but jumped into a deal with Microsoft that won't see phones delivered until this fall at the earliest. Meanwhile, the company launched its one promised MeeGo phone to great interest – and then refused to sell it in major markets like the U.S. and Germany.
In essence, Elop has turned Nokia's future over to Microsoft. Given Microsoft's track record so far on mobile, Elop's strategy looks like a very poor bet for the company.
It's possible that WP7-based Nokia phones are going to do well, but don't count on it. The current crop of Windows Phone 7 phones have not sparked that much interest. Microsoft's longstanding strategy of flailing away at a product until it catches on may not work this time, and Elop has chained Nokia to Microsoft's sinking ship.
AOL: Tim Armstrong
As ReadWriteWeb's Dan Rowinski wrote last week, the drama surrounding TechCrunch and Michael Arrington "is indicative of the crumbling state of AOL."
AOL's bet on the Huffington Post and TechCrunch is starting to look, well, desperate. Content farming just isn't what AOL needs to turn itself around. With Bartz out at Yahoo, more than a few pundits are calling for Armstrong's head next – and I think the AOL board should deliver.
According to InvestorPlace, shares for AOL are down more than 34% this year. Armstrong is far, far away from creating the "21st century's Disney," or even the 21st century's NBC. But Armstrong is doing a better job than the next CEO on my list.
Groupon: Andrew Mason
Let me paraphrase Ghostbusters here: Andrew, when Google asks if you want to sell a startup for $6 billion, you say yes!


But Andrew Mason, CEO of Groupon, has his eyes on a bigger prize. Namely, an IPO where they hope to rake in bigger bucks. But the filings, well, they've been a little creative, leaving out tiny expenses like marketing. Oops. Groupon's "adjusted consolidated segment operating income" didn't please the Securities and Exchange Commission.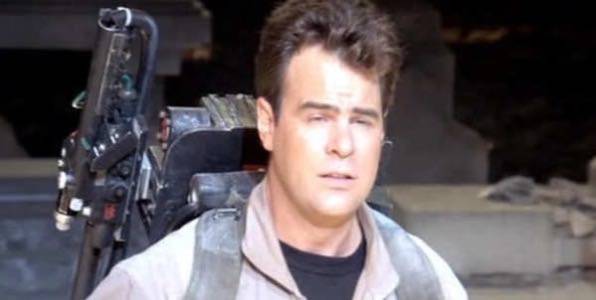 Groupon's finances might look better if Mason hadn't already cashed in $28 million and other partners hadn't already nabbed nearly $380 million out of its financing rounds.
Finally, there's the tiny matter of a leaked memo during the quiet period. Groupon has canceled the IPO roadshow and it might be a while before the company can rally for a second try. Meanwhile, competitors like Living Social and Google are nipping at Groupon's heels. Did I mention that Mason should have taken the $6 billion?
HP: Leo Apotheker
Saving the best of the worst for last, the leader of the pack of terrible CEOs is HP's Leo Apotheker. It's hard to overstate just how amazingly bad Apotheker's short tenure as HP CEO is looking right now, but let's recap.
First, Apotheker pursued a highly expensive deal to buy Autonomy. That shook shareholder confidence to begin with. But then Apotheker decided to really shake things up and bail on the TouchPad. For extra class, HP spilled the TouchPad news the same day one of their folks gave a webOS keynote at LinuxCon.
To be fair, Apotheker wasn't responsible for HP buying Palm – so his decision to do a 180 on webOS and the TouchPad not even two months after the launch of the TouchPad is almost understandable. But while I'm a fan of the "fail fast" school of thought, it's arguable that Apotheker simply didn't give the TouchPad a fighting chance.
At the same time, HP has let slip that it's looking to exit the PC business. There's nothing wrong with leaving an unprofitable market, of course, but IBM showed how it's done – find a buyer, and make an organized retreat. Instead, HP is signaling that it wants out without a buyer lined up. Now HP just looks desperate.
Speaking of desperate, there's the suit against Oracle on Itanium. Even if HP somehow manages to win the suit, they're still the losers. If you have to sue a competitor to continue supporting a platform, do you really expect customers to be brimming with confidence about the platform or the competitor's delivery on the platform? HP continues to flog a dying platform much to the detriment of its customers and shareholders. If Apotheker wants to improve HP, he could do better than rearrange deck chairs on the Itanic.
Apotheker may have a clear vision and roadmap in his head for HP – but he's failed to articulate it in a way that's convincing that he has HP on the right course.
What's amazing to me isn't just how bad a job these CEOs are doing, but the money they make doing it. Even failed CEOs make millions of dollars, and (like Bartz) walk away with parting gifts in the millions. For that money, you could hire almost anyone – certainly AOL, Yahoo, Microsoft, HP and others could find better. And well they should. Soon.
No doubt the ReadWriteWeb audience has some thoughts on the matter as well. Think that Apotheker is really doing a bang-up job? AOL is on the right track? Who's your pick for worst CEO in tech?