Perhaps the greatest single problem afflicting information technology in the enterprise today (outside of this lousy global economy) is how employees using their choice of devices to access corporate network resources impacts security. Although last month's RSA security conference ostensibly devoted its theme to the empowerment of individuals through "the great cipher," the common thread of nearly every discussion and session was the empowerment of individuals through "that pesky iPad."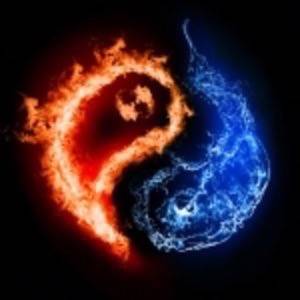 We write about "the consumerization of IT" the way a surfer gets up in the morning, finds a gnarly wave, and rides it home. It's today's big story. It's also tomorrow's, and we can pretty much set our alarm clocks by its arrival. But as we work ourselves into a daily ritual, we often find ourselves having lost track of the undercurrent. It's not that we're paying no attention to it – in fact, we're seeing it every day: the commoditization of social affairs. We even complain about it, though we often fail to acknowledge it for what it is: an equal and opposite reaction.
Backlash
"The essential argument against the once-simple, once-open, once-beloved search company is that we can no longer trust it with our data," wrote ReadWriteWeb's Jon Mitchell just last week about the service that provides a dozen times more readers to RWW than its own front page. "When Google became Google+, it fundamentally changed its relationship with users without asking us first."
One day earlier, RWW's Dave Copeland quoted a lady named Sarah Downey, who was speaking out against Facebook's latest round of changes to its privacy policy: "The changes reflect the fact that Facebook is extending its data collecting tentacles in all directions: towards people who never even signed up for Facebook, activities that aren't clearly defined as sharing, and mediums that aren't clearly defined as advertising." Downey, by the way, is a senior policy strategist with Abine, a privacy services provider.
Pause for one moment, if you will, to reflect upon the ease in which that latter concept has integrated itself into our everyday discourse: privacy services provider.
Later that same week, from RWW's Alicia Eler, came this: "What you post is your online identity… If you have something to hide, don't blast it to your Facebook audience. Tell them in person, away from any technology. Besides, even if your employer doesn't see your Facebook posts, an advertiser will. On Facebook, you're the product, not the customer – and your information helps personalize the ads that appear to you on the site."
At the same time we rave about the cool disruptions coming out of the infusion of consumer-driven technology into the workforce, the single greatest information-technology trend impacting our lives is the collision between the rights of the corporation and the rights of the individual to each other's information. What rights does Facebook have to your personal data? What rights do you have to the movie you think you downloaded from Netflix? Do you need a privacy services provider to protect your identity? Does Hollywood need a better rights management system to protect its investments?
Does your iPhone truly belong to you? Or to Apple? When Jon Mitchell experimented with these questions the other day, he couldn't help feeling a little like he was cheating. Jon can't be alone in this: Users of Apple devices feel a certain bond with Apple, a friendship, a status in society that one never felt with Dell. When Steve Jobs died, it was said that a generation had lost its father figure. There's a reason, I've said before, why plastic covers for iPhones have holes in the back and covers for Android phones don't: People don't want to cover up their Apple logos.
So now that we know that an iPhone and iPad are common property, if you will, shared between you and the world's largest corporation, let's ask ourselves again whether this "consumerization of IT" trend we think we have a handle on – this wave we're riding today – was caused by us or someone else. Sure, we're bringing our iPads into the enterprise more and more. But whose plan was that originally?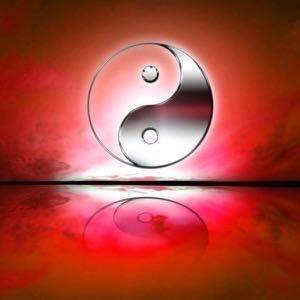 Oversight
A decade ago, I wrote an op-ed piece about the history of the BASIC programming language, which used to be the first thing you (or your parents) would see when you turned on your computer. I mentioned John Kemeny's and Thomas Kurtz' original premise for the language at Dartmouth College in 1964: control of a time-sharing system. They foresaw an era where more personal computers were made available to individuals, but on a retail level where consumers could purchase computing time from retail vendors – nationwide franchises like Laundromats or cafeterias. I said something on the order of, you can't fault Kemeny & Kurtz for not being as visionary with their economics as they were with their engineering.
How blind I was. A decade later, I'm writing about a global service that dispenses BASIC to businesses on a time-sharing basis, among other languages. And now Windows Azure has competition in the form of Heroku, whose new corporate parents work on the premise that Microsoft isn't commoditizing its services fast enough.
Things are turning out pretty much as the professors envisioned, just not via the more direct route I'd perceived as the only possible one. Consumerization, you see, is both a two-way street and a double-edged sword. While it creates a nice, tidy, utility-based model that makes services more consumable and easier to quantify, regulate and administer, it centralizes the provision model and automates the capitalization process for its ultimate host. Perhaps the logos of GE and RCA aren't on the bill, as Kemeny & Kurtz envisioned, but if I was wrong before, history may yet slap me down again.
Undercurrent
As Richard MacManus' choice for the ReadWriteWeb logo exemplifies, there are two forces at work. One is the force the modern age calls "consumerization" – the reorganization of services into resources that become easily divisible and massively scalable. The other is the centralization of those resources into an automated-power-generating engine that is more centrally managed by a more consolidated industry. The needs of industry and those of the consumer have clashed with one another since Marshall Field's famous proclamation, "The customer is always right," first sounded like anathema to durable goods producers. But the surface area of that collision has expanded greatly in the last quarter century. From time to time, the tumult between the two forces kicks up some chaos, and somebody dubs it "disruption."
The truth is, seen from a higher altitude, all these little disruptions are minor phenomena – by-products of a much broader, and growing, conflict. There's consumerization and there's industrialization – both equally potent, both inherently beneficial and beneficent, both equivalently capable of disruption and chaos. Together, they are a force of nature. And in truth, you can't have one without the other.

Scott M. Fulton, III is the author of this document, and is solely responsible for his content.
Stock images by Shutterstock