Welcome to my comprehensive review of the 8 most impressive web hosting providers of 2020. In this guide, I'll take a look at the most reliable web hosting service providers, including A2Hosting, DreamHost, and Bluehost. I will be profiling commercial web hosting services that use WordPress, VPS, shared hosting, and many more web hosting services; along with a variety of annual and month-to-month plans.
Let's look at each of the web hosting companies below in a little bit more depth. The deep-dive information will assist you to select the best web hosting service provider to fulfill your requirements.

Shared hosting starting at $2.59 per month
WordPress hosting starting at $2.59 per month
VPS hosting starting at $10 per month
Committed servers starting at $149 per month
Cloud hosting starting at $4.50 per month
DreamHost is a top hosting platform for many reasons. Firstly, it has its own control panel, which is extremely easy to understand and operate. Whilst phone customer assistance isn't offered 24/7, it is responsive to live chat and tickets.
DreamHost uses superfast SSD's for all its storage, has a free SSL certificate (for safer web browsing) and offers SSH access for more technical users.
The pricing structure with DreamHost is completely transparent. As a result, there are no nasty surprises when it comes to costs. Not only this, but DreamHost also provides a 97-day refund assurance. This means that there is no risk in trialing the product.
Uptime
When it comes to web hosting, uptime is phrase that gets thrown about frequently. It essentially applies to the amount of time your website is up and working online. But what constitutes as satisfactory uptime? And why does no company have 100% uptime? 
Most companies offer uptime of around 99.9% For that factor alone, anything less than that is seen as poor. However, it's worth noting that no provider can physically have 100% uptime, simply due to the nature of the internet.
DreamHost guarantees uptimes of 99.95% for the websites it hosts. This suggests that your website will be online and in working order for all but four hours each year. And this equates to less than five minutes weekly.
While this is by no means bad, there are suppliers out there capable of providing an even better uptime. HostGator, for instance, has the best uptime of any provider: 99.99%. For context, that means sites hosted by HostGator are down for less than an hour in total throughout a single year.
DreamHost Features
With most DreamHost plans, standard features are the same. However, this can occasionally vary and depends on the type of hosting you have and the pricing tier that you are on.
I have broken down some of DreamHost's key features and how they can benefit customers: 
Backups
DreamHost offers everyday backups, no matter what plan you are on. This is an excellent feature that provides customers with peace of mind, should something fail.
SSL Certificate
DreamHost provides a free SSL Certificate to every website that it hosts. An SSL Certificate helps to safeguard users' information and is symbolized by a padlock icon beside your URL. This tells individuals that your website is safe to browse.
As Google will often penalize unsecure websites in organic rankings, an SSL Certificate is also beneficial for SEO.
Bandwidth
Since DreamHost does not track bandwidth or traffic, all plans feature an unmetered transfer. This suggests there is essentially no bandwidth limit.
Whilst you may encounter issues if you experience a huge spike in traffic, the fact there are no bandwidth limitations is a big plus.
RAM
RAM (Random Access Memory) relates to how your website's information is kept on its server. The larger your website is, the more RAM is required to maintain and load it.
If you select a shared plan, you can expect RAM limitations between 512MB and 16GB. However, if you select a dedicated hosting plan, that leaps to between 4GB and 64GB.
To give you some context, those RAM limits for dedicated hosting are right up there with the best providers. However, the cloud hosting RAM limits are slightly below average.
One-Click Installs and Automated Updates
These functions pertain to WordPress websites and function as a genuine time-saver. One-click installs permit you to set up your DreamHost account with your WordPress website in exactly that – one click.
DreamHost keeps updated with any software updates that WordPress rolls out. This means there is no need to manually update programs. However, this does not apply to WordPress plugins, which need to be updated manually.
Shared hosting starting at $2.95 per month
WordPress hosting beginning at $2.95 per month
VPS hosting starting at $18.99 per month
Dedicated hosting beginning at $79.99 per month
When you register with Bluehost, you'll get a free domain for the first year, along with a complimentary SSL certificate (enabling you to operate a protected site for personal or commercial use).
If you're a WordPress user, Bluehost is certainly a web hosting provider to consider. While its managed WordPress hosting is slightly more expensive than basic shared hosting, Bluehost has both WordPress and WooCommerce hosting plans readily available (in addition to management assistance). It also uses a website migration service for an extra fee
The web hosting service provider also carries out routine daily backups, even on the lowest-priced shared hosting accounts. Just be mindful that the promotional rate on the low-priced shared hosting does go up after the promotional period.
Bluehost users also get 24/7 phone assistance, a 30-day money-back guarantee, and SSH access across designated plans.
Hosting and Features
Bluehost provides customers six modes of hosting:
Shared
Shared WordPress
VPS
Managed WordPress
Dedicated Hosting
For anyone contemplating Bluehost, you can typically view the differences as follows:
Shared: The simplest hosting plan and the least expensive.
Shared WordPress: The cheapest and easiest way to host a WordPress website.
WooCommerce: The best hosting service to host an online store with WordPress.
VPS: Not as expensive as dedicated hosting, yet still helpful for commercial websites that require advanced hosting.
Managed WordPress: More available functions for your hosted WordPress website.
Dedicated: The most expensive – and effective – hosting service.
WordPress and Bluehost
It should be acknowledged that WordPress recommends Bluehost as its top webhosting provider. This is significant praise; coming from a platform as esteemed as WordPress.
If you are planning on having a WordPress website, then Bluehost is quite possibly the best web hosting provider for you. And if you're already a Bluehost customer, you can also install WordPress.org through your Bluehost control panel with just one click.
Other Bluehost Features
Whilst seamless WordPress integration is Bluehost's most resounding feature, it also boasts many other features:
Domain Registration
When customers sign up to a one-year plan, Bluehost generally provides a complimentary domain. However, this does not include a domain registration fee – which comes at a cost of between $10 – $15.
Site Builder
Bluehost comes with a drag-and-drop website builder. This is ideal for those who know what they want their site to look like, but who do not have advanced HTML and CSS skills.
Data Transfer
Bluehost provides limitless data transfer for most of its plans. Not only this, it also supplies CPU Security.
cPanel
Bluehost uses the 'cPanel' Control board, which is a popular website management system. cPanel also integrates free backups, so you don't lose any key website files.
Storage
Depending on your requirements, Bluehost allows anything from 50GB to an endless limit of storage space for your website files. If you simply need to run a WordPress blog with words and images, then 50GB of storage is generally satisfactory.
A typical web hosting feature that Bluehost does NOT have is free migration. Migration is available, although it comes at a cost of $149.99. Whilst this charge may seem excessive, it covers the full migration of up to five websites and 20 email accounts.
Overall, Bluehost tends to rank highly in terms of value for money. And all Bluehost plans include a 30-day refund guarantee.
Which plan is best for you?
If you are just getting started or you have a small website, it is best to utilize either Shared Hosting or Shared WordPress Hosting.
These are the most affordable plans and still provide a decent range of functions. When your website outgrows these plans, you can choose to upgrade to more advanced alternatives.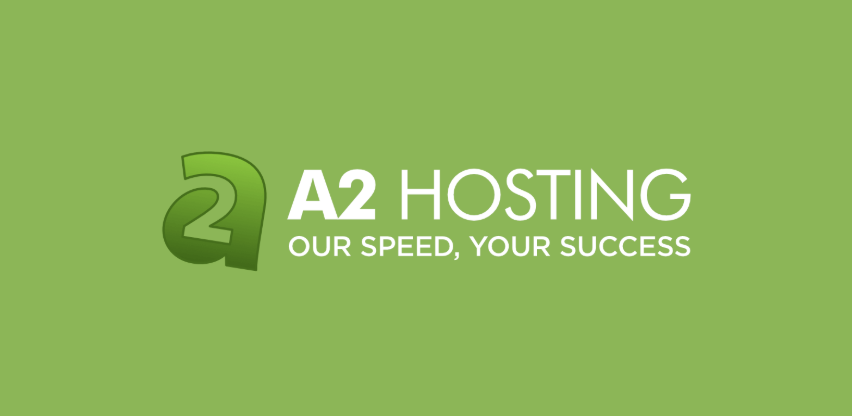 Shared hosting beginning at $2.96 per month
WordPress hosting starting at $2.96 per month
Reseller hosting beginning at $9.80 per month
VPS hosting starting at $5 per month
Devoted servers beginning at $99.59 per month
Some A2 plans offer uptime monitoring and regular backups, whilst all available plans provide malware scanning and automated patching and updates.
The hosting service provider offers a hosting service called HostGuard. Customers of this service have access to a 24/7 assistance team that manages all aspects of network, security, hardware, and software application. Managed hosting for WordPress customers begins at $9.78 per month and $25 per month for VPS customers.
A2 Hosting offers an excellent choice of features. However, like some other hosting providers, its published prices are a tad deceptive. You're only getting hosting for $2.96 per month if you agree to pay $71 for two years of service. Renewals are usually at a greater rate; although a salesperson I spoke with advised me that I could request a "commitment discount rate".
It shouldn't come as any surprise that, like other web-hosting providers, A2 Hosting's limitless plans aren't unlimited. It dictates that you use its service the same as "similar situated customers". If you're anything like me, then you will find this aspect quite confusing.
The business offers a 30-day refund guarantee it calls an 'Anytime' refund warranty. Whilst you can ask for your refund at any time, after your first month this becomes complicated by a vague pro-rating system.
It must be acknowledged that operationally, A2 is a strong performer. 24/7 assistance is available not just by live chat and email, but also by phone. It also uses free website migrations with an emphasis on making transfers as smooth as possible. And, if you want to opt for one of the higher-end strategies, A2 has prioritized both performance and caching.
A2 Hosting Load times
A2 claims to be up to 20 times faster than some other hosting providers. When considering that most visitors to your website will decide whether to remain within seven seconds, this illustrates the importance of load times.
If your website is too slow, then you are missing out on leads and potential customers.
Larger brands and e-Commerce sites choose to invest millions of dollars towards optimizing their sites. This is because they understand that ideally, their website should load in less than a second. Anything beyond four seconds and you can stand to lose upwards of 50% traffic.
How is A2 Hosting so fast?
A2 approaches their shared hosting in a manner that differs from other hosting providers. It limits shared hosting resources and utilizes specific location area caching like a CDN.
Many hosting providers adopt the same shared hosting formula. This means that numerous computers utilize the same IP. And the reasoning behind this is that no one website requires the bulk of available resources. As a result, websites end up sharing the same resources.
By limiting the number of websites on an IP, the hosting speed can be faster. This is because the more people you have making requests on a server, the slower it will be.
A2 keeps the customer-to-server ratio low to ensure that their hosting remains fast.
Content Distribution Networks or Catching
This works by keeping information on designated servers throughout the world. Depending on where a visitor accesses your details, they may get a copy of it from a server that is more detailed to them.
A2 Hosting Features
Unlimited Storage
Unlimited Bandwidth
Turbo Server – 20x Faster
Pre-tuned Security options
99% uptime guarantee
cPanel & SSH access
Recommended for:
WordPress
eCommerce
Joomla & Drupal
Local services
Professional blogs
High-traffic websites
Summary
Whilst A2 is not the fastest web host available, their Swift and Turbo plans still produced a worldwide average response time of below 180ms. This should be regarded as extremely good.
What they do not have in speed (when compared to their competitors in the same price bracket), they more than make up for in ease-of-use and additional features.
Their A2 Optimized Software function and 1-Click Set Up is a genuine time saver. This enables customers to easily construct their websites with enhanced settings.
A2's costs should be considered as low with their Swift plan. However, if you want faster speeds and elect for their Turbo plan, this could be viewed as expensive.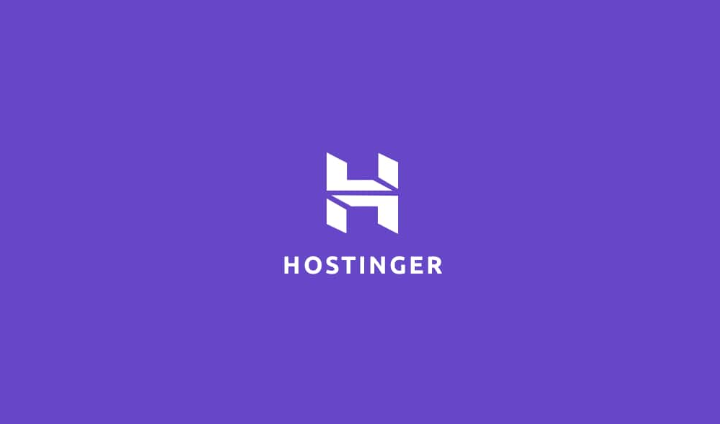 Shared hosting beginning at $0.99 per month
WordPress hosting starting at $0.99 per month
VPS hosting starting at $3.95 per month
Cloud hosting starting at $9.99 per month
Hostinger boasts that it registers a new client every five seconds. And with 29 million users in 178 nations, the company has been operating since 2004.
Hostinger has a good selection of plans, all of which are suitable for WordPress. All plans come with at least some level of SSH access. Hostinger also offers SSD performance, dedicated IP, and regular backups for some plans.
What sets the business apart is its first-year hosting rate of less than a dollar a month. The company's cheapest plan is a strikingly low 80 cents per month.
This is the least expensive hosting program I have come across – although the cost does increase after the first year. Many of the business's plans also increase after its marketing rate expires.
Hostinger provides a 30-day refund guarantee with an assurance that reads: "If for any reason you choose not to continue with Hostinger, we will provide a complete refund on your purchase, no questions asked."
If you have any questions, the business has client assistance with live chat lines available 24/7.
Shared Hosting
The range starts with a 'Single Shared Hosting' option that is intended for small-scale use. This is priced at an initial $2.34 a month on the one year plan and reduced to $0.99 if you elect to pay for four years in advance (it renews at $3.25 for one year plans, $2.15 over four years).
While this pricing seems low, the plan restricts you to a single website and subdomain, 10GB of drive area, 100GB bandwidth a month and a single email address.
SSL certificates are not included either.
Customers can elect to add an SSL certificate for an additional one-off payment of $11.95 (there are no additional payments for as long as you keep your plan). However, it should be acknowledged that this price increases the original yearly plan to $3.34 a month.
Other features include an Easy Website Builder, as well as one-click installers for WordPress and other popular apps.
Whilst the plan is somewhat restricted, it could be viewed as an inexpensive way to learn the basics of WordPress, or website development in general. There are also sufficient capabilities to run a standard individual or family website.
If you require more advanced hosting, the 'Premium Shared Hosting' plan is possibly a better option. It comes with 20GB storage limitation, limitless bandwidth, databases, FTP users and email accounts, double the processing power, and a complimentary domain. It also allows you to host as many sites as you need.
The Premium Shared Hosting plan provides customers with just about all the features they could ask for, except a complimentary SSL certificate. It is priced on the following plans:
$4.49 per month on the yearly plan – renews at $5.84 per month.
$2.59 per month over four years – renews at $3.49 per month.
'Baby' plan is $8.95 per month on the yearly plan – renews at $11.95 per month. Baby plan includes unlimited storage and SSL.
Baby plan is $5.95 per month on a three-year plan – renews at $9.95 per month.
Plans come standard with 30-day, money back guarantee.
WordPress Hosting
Whilst Hostinger states that it has WordPress hosting, it is essentially standard shared hosting – with WordPress features highlighted.
1-click installation is also promoted, although this is a feature that you are likely to get with any shared hosting platform that offers an auto-installer (which most do).
Hostinger also declares on its website that it optimizes WordPress performance "through the usage of HTTP/2, PHP7 Custom-made, pre-installed caching WordPress plugins". Whilst this appears like a key feature, it is something that nearly all shared hosting plans offer.
The Verdict
For a cost of $47.72, you get access to Hostinger's starter plan, which is exceptional value. However, it's true that managed WordPress plans from other providers offer more advanced features.
As an example, Ionos WordPress Pro includes complimentary SSL and makes it possible for users to create and manage several WordPress websites from one control panel. This service also includes day-to-day backups, as well as WordPress and plugin updates.
Ionos has relatively low prices, but even its most basic single-site plan costs $15 billed monthly – a whopping four times the cost of Hostinger's Premium shared hosting plan. If you are new to WordPress, or working on a small site, Hostinger's shared plans represent a good option for you.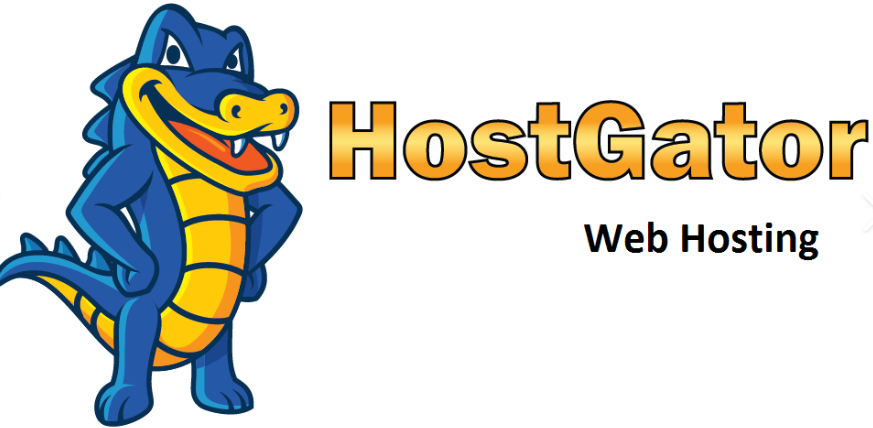 Shared hosting beginning at $2.75 per month
WordPress hosting beginning at $5.95 per month
Reseller hosting beginning at $19.95 per month
VPS hosting beginning at $29.95 per month
Dedicated servers starting at $119 per month
Cloud hosting beginning at $4.95 per month
HostGator is a full-service hosting business that will cater to most hosting requirements. HostGator can assist you if your business is in its early days and you need a simple shared website. Alternatively, if you have more technically advanced requirements, HostGator has a service that will meet your needs.
I like how HostGator allows advanced website builders to tailor their virtual server and to select Linux or Windows hosting. While HostGator does not support SSDs on all available plans, several its servers can be geared up with the faster drives.
HostGator gains points for uptime tracking and regular backups, along with free cPanel or Plesk. I liked that SSH is readily available for the more technically inclined website operators and that dedicated IP addresses can be purchased.
HostGator loses marks because it is slightly confusing to know what the price will be once promotional plans run their course. Even so, with a generous 45-day cash back warranty, HostGator offers a viable hosting option for practically everyone.
HostGator Pros
Reliable hosting: 99% uptime and excellent customer support.
45-day money-back guarantee
Advanced security features: Codeguard Daily Automatic Backups. Website Time Machine. Complete security 24/7.
Free website migration: The ability to transfer website files, scripts, databases, and free domain registration transfer within 30 days.
User friendly Interface Dashboard: Clear dashboard and cPanel.
Free SSL: Includes a free SSL certificate to secure website domains and sub-domains.
HostGator Cons
No free domain: This is only available when you sign up for 12, 24, or 36-month plans. When signing up for a month-to-month plan, there is no free domain.
Upselling: To get the best possible deal, you would need to sign up for a 36-month plan. And with this, many of the special features would incur an additional charge. 

HostGator is one of my personal favorites when it comes to web hosting. Here are the reasons why:
You can get started for as little as $4.86 per month. Whilst this is a fraction more expensive than some other providers, it is still comfortably within industry standards.
There is a control panel provided. This is great for beginners and allows for ease-of-use.
You are given over 4000 free website templates to select from. These make it super easy to build your site.
9% uptime guarantee.
Single-click installs on scripts.
Upon sign up, you get $200 in free advertising credits.
24/7 support is available.
Plans and Pricing
I'll now highlight the various types of hosting that HostGator offers, as well as the available plans at your disposal. At the bottom end of their pricing is shared hosting. This basic hosting platform lets you reduce costs by sharing server space with other clients. Alternatively, for more advanced hosting requirements, there is designated hosting.
Designated Hosting
With designated hosting, clients get the advantage of a server all to themselves. This hosting is ideal for big business, whereas shared hosting is matched to clients operating smaller personal or professional sites.
VPS
A mid-range option offered by HostGator is VPS webhosting. With VPS hosting (Virtual Private Server), clients share the same physical hardware with other customers, but their server is running almost as a private machine. This essentially provides the same performance as designated hosting, but at fraction of the price.
Reseller Hosting
HostGator's Reseller Hosting is ideal for anyone that runs a web development company and needs to develop sites for their clients.
Shared Hosting Plans
Hatchling Plan: Starting at $4.86 each month, going up to $10.95 monthly after the marketing period ends.
Baby Plan: Starting at $6.96 monthly, renewing at $11.95 each month.
Business Plan: Starting at $10.46 monthly, renewing at $16.95 monthly.
At the least expensive tier, clients only get a single domain. However, they get unmetered bandwidth and a shared SSL certificate. If clients choose to go with any of the top two tiers, they are given limitless domains. And at the highest level, clients receive a free private SSL certificate and IP address, along with a complimentary toll-free contact number.
Each plan features all 4,500 free site templates, complimentary website structure tools consisting of Weebly Site Contractor, free website transfer if you require it, and transfer for scripts and MySQL. On top of that, HostGator gives clients 52 free scripts that can easily be applied in one-click. Not only this, but shared hosting plans also include $200 in advertising credits.
VPS Hosting
Clients are given five tiers of VPS Hosting to select from. The lowest cost plan is the Snappy 500, which consists of 0.5 CPU cores, 512 MB of RAM, 25 GB of disk space, 500 GB of bandwidth, and two IP addresses. The plan starts at $11.97 per month and renews at $19.95 each month.
The highest level is the Snappy 8000. This plan includes four CPU cores, 8 GB of RAM, 240 GB of disk space, 3 TB of bandwidth, and two IP addresses. Pricing starts at $99.97 monthly to begin and renews at $159.95 each month.
What is great about HostGator's VPS plans is that you're given five different tiers to select from – compared to only three tiers that most businesses offer. This makes VPS Hosting ideal for just about any budget.
WordPress Hosting
For anyone that uses WordPress as their CMS and is searching for a reliable web host, HostGator represents an excellent choice. The three levels of WordPress hosting offered by HostGator are:
Starter: $5.97 each month within promotional period.
Standard: $9.57 each month within promotional period.
Business: $16.77 each month within promotional period.
Like other hosting plans offered by HostGator, these prices increase at the time of renewal. These plans also include limitless email and storage, as well as automated day-to-day backups.
Backups are an excellent function, as many web hosts will charge you more for this. The upper tiers not only allow you to migrate websites, but also offer improved performance for higher amounts of monthly website traffic. These plans also come with free advertising credits.
Dedicated Hosting
HostGator's Dedicated Hosting plans allow clients to have a server all to themselves. Clients can select from a Linux or Windows environment. Regardless of their choice, the starting price stays the same.
There are four tiers offered that start with Basic plan for $105 monthly, right up to Pro at $225 monthly. The Pro plan is ideally suited to clients that are running large business websites.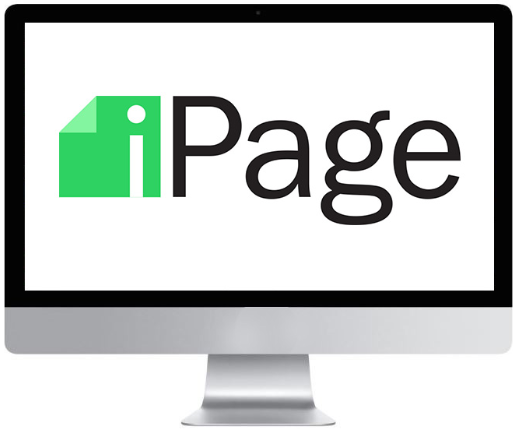 Shared hosting starting at $1.99 per month
WordPress hosting beginning at $3.75 per month
VPS hosting starting at $19.99 per month
Devoted servers beginning at $119.99 per month
The first thing that you're likely to notice about iPage is the low cost for its shared hosting service. At less than $2 per month for the 36-month plan, you can buy three complete years of hosting for under $75.
That $2 price will rise to $7.99 per month after 36 months have elapsed. iPage does not provide unlimited bandwidth, but it should be acknowledged that most low-end hosting plans typically don't need a significant level of traffic capability.
iPage comes with a bunch of freebies, even in its lowest-priced plans. It offers $100 in ad credits for both Google and Bing, together with complimentary SiteLock web security.
I especially liked how iPage offers 24/7 telephone customer assistance, as well as live chat and a 30-day warranty.
iPage Pros
Don't let the low-cost tag fool you into believing that iPage is restricted. The core hosting plan has a bevy of terrific points. These include:
Simplified Service Options
One of the most noteworthy things about iPage is its simplicity. If you're new to web hosting, it can be very overwhelming to sift through the various plans offered by big-name hosting companies. With iPage, you don't have to worry about any of that confusion.
This ease of use is a huge positive for growing websites. Typically, you 'd need to upgrade your plan to the next tier and pay extra as your website gains more traffic. The functions included within the single hosting strategy are more than enough to meet the needs of any small-to-medium website.
US-Based Data Centers
The location of a business's data center can impact the user experience for visitors to your website.  If you're primarily dealing with a United States audience, you're in luck. iPage currently has two data centers and both are in the Boston, MA area.
For visitors that access your site outside of the United States, iPage works well with content shipment networks. A content delivery network, or CDN, is a bigger global network of server nodes that stores cached versions of your website. They assist to significantly cut down on load times.
You can utilize a CDN with your website at iPage. However, it will cost you extra as the service is not included in the base hosting plan.
Endless Storage
The shared hosting plan at iPage features unlimited disk space. This is a big advantage, as most modern-day sites are filled with considerable digital media files. With many other hosting providers, you may only have a few gigabytes to store all your files. That's not the case with iPage. Whilst there are some limitations, most people can make their website as media-rich and detailed as they like.
In addition to unrestricted storage for your files, iPage also provides clients with unlimited MySQL databases.
No Hard Bandwidth Caps
Like disk space, the iPage web hosting plan has unlimited bandwidth. Bandwidth refers to the transfer of data between the servers and the devices that are accessing your site.
In case your site experiences more traffic than a shared hosting plan can manage, iPage provides clients with scalable solutions. These can be found in the form of feature-rich VPS hosting plans.
Trusted Uptimes
iPage's web hosting service ranks extremely well in terms of uptimes. Whilst it doesn't have a warranty like some other providers, tests reveal that uptime rates rarely fall below 99.9%.
Whilst all providers aim for 100% uptime, this is simply not realistic. Equipment failure, connection problems, and other unforeseen problems can force a site offline.
iPage manages to keep its uptimes extremely strong. This is due in large part to advanced equipment and security protocols maintained at its data centers.
Good Connection Speeds
Despite iPage not being as fast as other providers like Bluehost, ping tests show that load times are still marginally quicker than the industry standard of 890 milliseconds. In many cases, page load times are less than 800 milliseconds.
Whilst several milliseconds may not look like a substantial offer, you 'd be amazed at how it can impact the general user experience. A lot of Internet users aren't going to wait more than a few seconds for a page to load. Why do that when you could just go to a much faster website? Even the tiniest speed difference could impact your website's success. Plus, connection speeds play a function in technical SEO and search engine rankings.
 Free SSL Certificate
An SSL certificate secures the connection in between the server and the visitor's gadget. These days, web users actively look out for SSL certificates. This makes it beneficial that iPage includes a free SSL certificate with their hosting plans.
Unrestricted Email Accounts
Whether you run a small blog or an online store, having an email account with your domain adds a measure of professionalism to your brand. iPage's shared hosting plan includes unlimited email accounts. And for each e-mail account, you're getting 500MB of storage space.
Free Domain for First Year
Like numerous other webhosting business, iPage gives users a free domain for the first year. Users can also host unrestricted domains on their shared hosting account.
Design Capabilities
iPage has a built-in website builder for you to utilize. This comes with the hosting plan and won't set you back any extra. The website builder is easy to use, and users can construct up to six pages.
Free Online Store
Every account includes a free online store that consists of a one-click installer for virtual shopping cart options. The online store also has PayPal functionality.
Client Assistance
When you're shopping for web hosting services, it's important to look at a provider's support capabilities. There are a couple of ways to get assistance and the most convenient is live chat assistance.
To ensure that you are getting customized assistance, the live chat function also has a screen sharing function. This makes it possible for representatives to direct you in a more thorough and helpful manner.
If you would like to speak to an agent directly, a telephone support number is available. iPage also has a ticketing system and in most cases, the technical support team will get back to you within 24 hours of sending a ticket.
iPage Cons
iPage offers one of the cost-effective hosting platforms available. As a result, there are some areas in which it doesn't stack up to other providers.
Unable to Use cPanel
iPage is one of the few hosting providers that doesn't utilize cPanel. Instead, iPage utilizes what's known as vDeck. This control board isn't nearly as intuitive as cPanel.
For brand-new site owners, the use of vDeck may not be much of a concern. However, those who are familiar with cPanel might find vDeck a tad frustrating and unnecessary.
Unclear Limits to Unrestricted Features
If you wind up using more resources than what iPage considers "normal", the business could close your account or enforce constraints. This is done to avoid one website from affecting the others on the server. On the one hand, this is commendable as it makes every account holder equal. The problem is that it's unclear what is 'too much' and what's not.
Extra Costs for Backups
Another thing I'm not crazy about is the additional expense of performing backups. And as we all know, regular backups are important to protect your work.
Building a website takes a lot of time. One corrupt file or minor coding problem could render your site unusable. Your only options are to start all over or spend days searching for the problem if you don't have a backup. That's why it's a lot easier to install a previous backup and keep things running smoothly.
Many suppliers provide regular backups free of charge. Instead, iPage charges you an additional monthly amount.
iPage currently uses two different backup strategies. The most budget-friendly lets you develop backups for one website. However, to cover all your sites, it's necessary to pay extra. While it's great that iPage provides this service, it should be included with their standard monthly charge.
Extra costs for protection
iPage also charges customers extra for basic protection functions. Whilst it's good there is a free SSL certificate to safeguard your visitors, there should be protection included for website owners.
SiteLock is an add-on that's going to cost you extra. The price for getting SiteLock protection differs somewhat. On the low end, you'll be paying an additional $1.99 each month. However, the highest plan will cost you $24.99 monthly. This is for important functions like a web application firewall program and DDoS defense.
No Free Site Migrations
Add-on costs are a recurring theme with iPage. Site migration is a must for those who already have an operational site. At a cost of $150 – compared to other providers that charge for site migration – this fee is high.
Shared organization hosting beginning at $2.95 per month
WordPress hosting beginning at $4.99 per month
Reseller hosting starting at $13.99 per month
VPS hosting starting at $22.99 per month
Committed servers starting at $139.99 per month
I particularly like that InMotion Hosting offers complimentary backups and SSH access across all its plans. Not only this, but it also offers WordPress assistance with integrated WP-CLI.
InMotion Hosting gets extra points because it offers both free SSL and free malware detection. It also provides a full 90-day money-back guarantee.
Features
Free Solid-State Drives (SSDs) which are much faster than typical drives that power most accounts.
High availability – your website will never go down.
Server snapshots – when you are performing changes, you can take a snapshot of your current working state. In case anything goes incorrectly, you'll be able to return to the previous state.
Resource Monitoring Control panel – lets you know if you're running low or about to run out of any resources.
Readily Available RAM 4GB/6GB/8GB – most large websites need a lot of RAM to be able to function at a high level.
Regular monthly premium transfer 2TB/3TB/4TB – this ensures that high-traffic sites won't have their bandwidth limits affected.
Fault-tolerant disk space 60GB/130 GB/200GB – your disks will not decrease even if there are failures. There is also plenty of space for all necessary files.
Free domain
Free SSL – enabled by AutoSSL and Let's Encrypt scripts.
Multiple Dedicated IP addresses
Complete cPanel License worth $200/year
Endless domains/ sites enabled
Powered by CentOS 6: Enterprise Class Linux
Customized Advanced Policy Firewall Program
SSH
Optional Root (admin) rights
Unlimited Email Accounts
Unrestricted MySQL Databases
Reseller Functions with WHM
Google Apps Integration
BoldGrid Builder
I'm yet to find a hosting plan that offers as much value as InMotion. After creating multiple websites, I've never had a requirement that wasn't met by the above specs.
Prices – You can't beat these specs for a VPS
These accounts are exceptional. Where most hosting providers start at around $50, VPS accounts start at just under $29.99 per month. This is an incredibly competitive price that offers substantial value. And $29.99 per month is more than reasonable for anyone serious about developing a site.
If you're not pleased, they offer a full 30-day refund, no questions asked. And there is no red tape involved when asking for a refund.
Even the higher tiers are exceptionally well priced. Considering that they are offering such broad features which I have already mentioned, I believe all levels of pricing are outstanding.
As a cheaper alternative, you could also opt for the Cloud version. And if you don't require such high specs, their shared plans offer tremendous value.
Business Hosting
If you're not ready to spend quite so much, InMotion offers a selection of shared hosting plans.
The Launch plan is enough for most people, and something that I started with. It allows you to host up to two sites. If you wish to host more than two sites, you can opt for the Power or Pro plan.
All three plans come with free SSD drives, backups, unrestricted disk space and transfers, and Max Speed Zones.
The Pro plan is especially suited to smaller companies or freelancers who plan to host numerous domains on the same account but are not at the level of requiring a VPS.
If you are already with another hosting service – transfers to your new plan are done for free. This removes any hassle attached to transferring your website.
Reseller Hosting
You can opt for a reseller account if you're a web designer or preparing to start your own hosting service. These reseller plans are available in different tiers. The basic plan starts at $13.99 per month and goes up to $89 per month for an advanced VPS.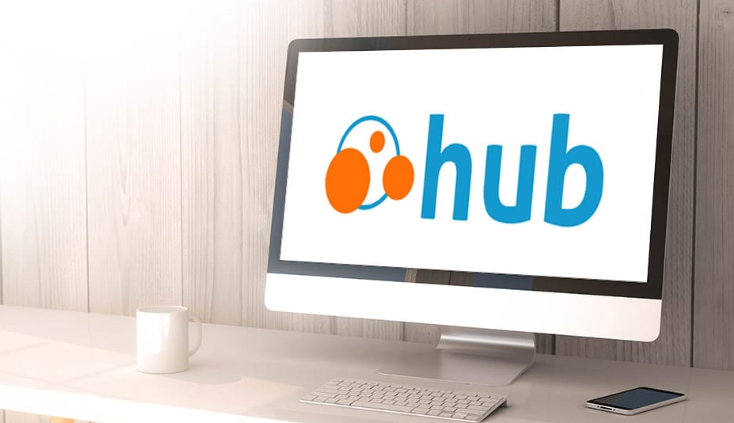 Shared hosting starting at $4.99 per month
WordPress hosting starting at $4.99 per month
Web Hosting Hub has an entry-level starting price and offers customers some excellent benefits; that I'll detail below.
Web Hosting Hub utilizes BoldGrid as a site builder. This overcomes the problem of being locked into a host (and having to entirely restore your website if you choose to expand).
I really liked how Web Hosting Hub explains its new client procedure. It tells new customers, "We walk you through establishing your account in an individual on-boarding call." This is reassuring when you are just starting the building or migration of your website.
The product comes with several other key points: It provides an all-SSD infrastructure, automated vulnerability spots and customized firewall software, SSH access for certain plans, complimentary website migration, and an outstanding 90-day money-back assurance.
Hosting Functions
Free Domain Name Registration or free transfer of an existing domain name.
SSDs (solid-state drives), which are much faster than conventional disk drive: your website will perform better and load faster.
Free SSL Certificate – to make sure that transmissions between your site and your consumers are safe.
Hosting for a minimum of two sites – with the entry-level plan, you can host as many as two sites. All other plans permit you to host unlimited websites.
Unlimited Resource Allocation – there's no need to worry about surpassing storage, bandwidth, or memory constraints (if you follow Webhosting Hub's regards to service).
Unlimited Email Inboxes – with addresses that match your site's domain. You will have the ability to access your email accounts from any gadget or app.
Marketing Credits ($150 worth) – to start your new site's marketing campaign.
90-Day Money-Back Guarantee – one of the longest warranty periods I've seen. Purchase your Webhosting plan, trial it, and if you're not impressed, cancel anytime within 90 days to receive a full refund.
Shared Hosting Plans
Here's a breakdown of Web Hosting Hub's three shared hosting plans – starting at $3.99 per month.
Spark Plan
The Spark plan is ideal for those wanting to get started on a budget.
You'll get hosting for as many as two sites, an unlimited quantity of storage and bandwidth, usage of 10 MySQL or PostgreSQL databases, and unlimited e-mail accounts.
Other perks include:
Support for five parked domains and 25 subdomains
Free site transfers for up to three sites
Auto-installation of tools such as WordPress and PrestaShop
SSH Access to your hosting account
Assistance throughout the onboarding process
Nitro Plan
If you require more than what the Spark plan offers, the Nitro plan offers you twice speed and efficiency.
You can host an unlimited number of sites and make use of an unlimited number of MySQL or PostgreSQL databases. You also receive unrestricted subdomains and parked domains.
Dynamo Plan
The Dynamo plan is Web Hosting Hub's flagship product and is tailored towards resource-intensive websites.
It is comparable to the Nitro plan, but Web Hosting Hub claims that it offers performance and speeds four times greater than that offered by the entry-level Spark plan.
BoldGrid Website Builder
All hosting plans include the BoldGrid Website Builder, a drag-and-drop site building tool constructed on top of the WordPress platform.
While WordPress is itself quite easy to use, BoldGrid aims to simplify the process even more by adding drag-and-drop performance.
WordPress Hosting Plans
While Web Hosting Hub's general-use, shared hosting plans can be utilized to host WordPress sites, it does not offer specialized plans that come with the WordPress core pre-installed.
These plans are not much different from the shared hosting plans, although you get some features that make it faster and easier to begin with your WordPress site. You'll also get free, personalized themes for your site and zero-downtime transfers for any existing WordPress websites you may have.
Web Hosting Hub's WordPress hosting plans share the exact same names as the shared hosting plans: Spark, Nitro, and Dynamo. They also cost the same, and the resource allowances of the shared hosting plans and their WordPress analogs are similar.
Things to consider before making a purchase
Many web hosting services offer a low "starting price," but force you to prepay for up to three years of service to get that price. After the marketing period, the renewal rate for some web hosting services can be many times the initial advertising rates.
Some offers may appear to be exceptional value, however the expense of moving your site (or paying the added cost) in several years is something to be mindful of. And this goes for even the cheapest web hosting services.
The Real Meaning Behind "Unlimited"
A number of web hosting services will use terms like "limitless" or "unmetered service" when describing the quantity of bandwidth, disk storage, and sites you use. If you're trying to do something excessive (or prohibited), you could be asked to pay more fees – as per the contract with your hosting provider.
 Be Mindful of Page Builders
Most providers will use drag-and-drop website builders that make it straightforward to build your page. These are fantastic in the beginning, although they often lock you into the service.
Whether you are just beginning your foray into the digital world, or you have an established online brand, there is a web hosting provider to meet your requirements. These recommendations are merely a snapshot of what is available.
After testing each of these sites, myself, I'm confident they will provide you with value.