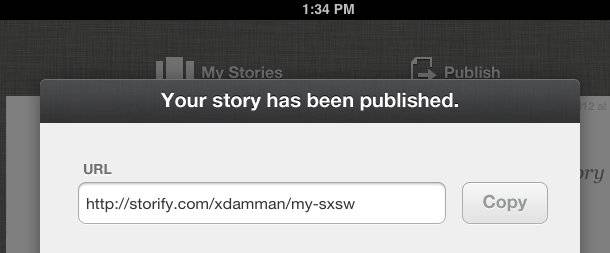 Storify for iPad. That's a complete sentence. Storify is a noun, yes. It's a company that makes an app. But it's also a verb that company invented. To storify is to take a series of discrete moments and thread them into a story. It stand alone or be embedded on a blog. With the Storify app, you can draw in posts from all over the Web and storify them. Storifying preserves events as they unfolded live online. It's changing the way news happens.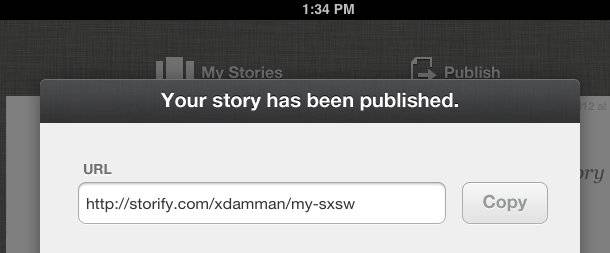 Storify for iPad. It's an imperative. You, go download Storify for iPad and use it to storify. It's free. The Web version has a good workflow, but the interface can be clunky. On the iPad, Storify is fully realized. Grab tweets, comments, photos and videos with your finger, drag them into your story, then publish to the Web. That's the news. No, I mean, "That's the future of The News."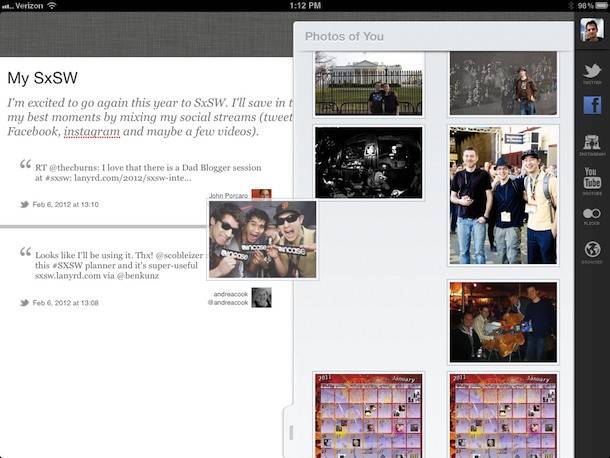 Storify is a news service in its own right. In November, it redesigned its homepage to feature stories created by its users, highlighting the news of the day as it hit the Web. The work of world-class news organizations and total amateurs stands side by side. Many Storify stories might include the same tweets. That gives it great insight into the social media moments that matter most. Storify is a tool for remixing the news.
But it's also a storytelling platform for journalists' own work. Storify has played pivotal roles in social media-driven news cycles since it launched to the public almost a year ago. It has catapulted the work of college students to the front page of the Washington Post site. It's a Swiss Army knife for digital journalists, and that includes you.
Now that it's on the iPad, Storify is more versatile and more intuitive.
We're big Storify users at RWW, and we want more out of the tool. We're still waiting on lots of things, like Google+ and Disqus integration. There are work-arounds, though, like posting screenshots as images or typing in text manually. It may not be the most perfect thing in the entire universe, but Storify sure is working on it.
The Post-PC News
To understand the value an iPad app adds to the tool, consider this scenario. It's three weeks from now. You're at South By Southwest Interactive, listening to a mind-blowing panel. Hundreds of people are tweeting about what's happening. You're following along, trying to catch the best bits, so you can report back to your social networks or post the takeaways on your blog.
What do you do? Do you type furiously and miss all the side threads on social media? Do you constantly flip between tabs trying to fave and like and bookmark everything? Not if you have an iPad. You launch Storify, and you literally grab the posts you like and drag them into a story. As you pull the story together, you can type in your own comments and easily rearrange things. Then you click "Publish." You just made the news.
You can download Storify for iPad via Storify.com.
Oh, and don't forget to follow ReadWriteWeb on Storify.