Following the recent peanut-butter-borne Salmonella outbreak, the United States Department of Health and Human Services – specifically the Food and Drug Administration and Centers for Disease Control and Prevention – engaged in a heavy social media push to inform citizens about the health risks and product recalls. The result? The formation of the CDC Social Media Center, a new appreciation for the speed at which news travels via social media, and likely hundreds – if not thousands – saved from illness and death.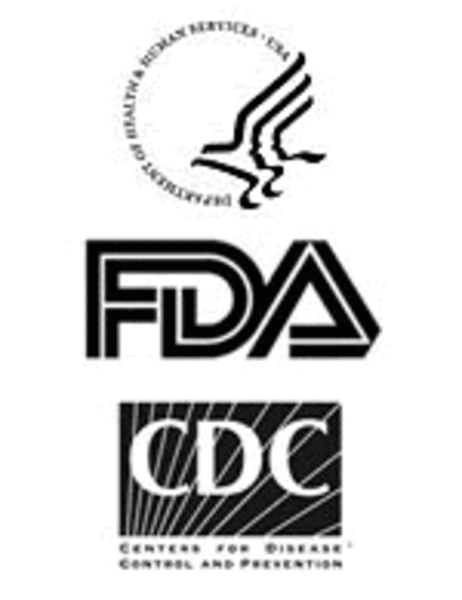 We've been quick to point out the use of social media for campaigning and increasing the transparency of government process. Now, the US government is embracing social media as a channel to more effectively serve the health and well-being of its constituents.
Trying to spread the word about the dangers of Salmonella-infected peanut butter forced the HHS, FDA, and CDC to get creative. Leveraging social media to spread the word, proved to be the point on which the agencies could quickly combine forces. According to Nextgov, the various health agencies gathered to brainstorm ideas, propose various forms of social media outreach, and collaborate on launching the campaign.
"We tried to use every available form of media," said Dick Stapleton, deputy director of the Web communications and the new media division at HHS.
The avenues employed by the agencies included blogs, texting, mobile versions of agency Web sites, online video from the FDA and CDC on YouTube, podcasts, XML files and RSS feeds including "CDC Emergency Preparedness and Response," social network outreach on sites like MySpace, a variety of Twitter entities like @FDArecalls and @CDCemergency, virtual worlds, and widgets. The various channels carried both breaking news as well as education information on Salmonella.
Previously, inter-agency collaboration was all but non-existent, as Stapleton explained to GovHealthIT:
"Traditionally, [HHS] is a very siloed organization, with the CDC, FDA and other agencies doing their own thing and the public left to go to individual agency pages to find out about what is going on," he said. "We have a lot of potential resources, but they are scattered."
Social media not only enabled the agencies to accelerate outreach, it made the health organizations more social, themselves, by introducing a means of collaborating among the formerly disjointed departments.
And while it's hard to pinpoint how many potential illnesses or deaths were prevented, it's safe to say that far more people were aware of the dangers of Salmonella-tainted peanut butter thanks to the social media efforts of these agencies.
Where Do We Go from Here?
Hopefully, this is just the first step – rapidly disseminating information – of many for incorporating Web 2.0 technologies into these agencies.
With continued adoption, one can easily imagine the possible advances in protecting the populous from disease before it happens – like employing technology similar to Google's flu trends combined with social graph information. And that's only one example.
Here's hoping the health agencies continue to break new ground – and continue to collaborate – for all of our sakes. That's when social media will truly become a way of life.