You probably recall the stories and, well, I may have even written one or two of them, including the requisite quotes from Google spokespersons. They were about the spirit of innovation at Google Labs, and whether or not the model of trying a plethora of new projects simultaneously and let Darwin decide the victor, was a smart way to construct a viable service.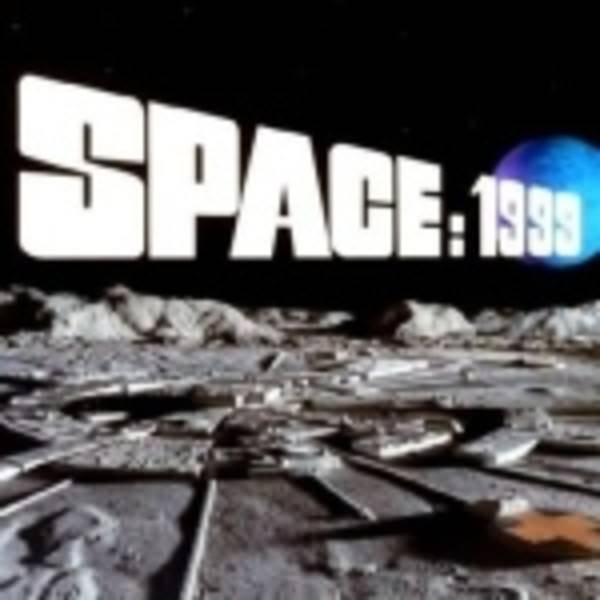 The lessons, as Google would teach them, went something like this: There are many different ways to build great products, and there's no way to know in advance which way is the best. Whenever possible, Google leans toward "openness," which involves as many of its target consumers as possible… wait a minute. What am I doing babbling on about it, when I can let Google's own history speak on its own behalf?
Survival of the fittest
We don't even have to go back very far: all of seven months, to an article printed by the IEEE Computer Society (PDF available here), and written by Google Senior Engineers Alberto Savoia and Patrick Copeland. The title alone tells half the story: "Entrepreneurial Innovation at Google."
An example of top-down innovation at Google is its Translate technology. Language translation is widely acknowledged as a very difficult problem in computer science. Given Google's goal to organize the world's information, having an effective translation technology is critical to its mission and business. To address this problem, the company hired many leaders in the industry and gives them time to innovate at their own pace…

Top-down innovation has produced groundbreaking results and is irreplaceable for innovation that requires long-term commitment, substantial investment, and significant domain expertise. However, it is unsuitable for pursuing innovation that requires limited time and resources and is best served by an open, lightweight approach.
The core business of the company, the Google engineers wrote, is innovation. The entrepreneurial model they embrace, and describe with earnestness and conviction, describes a system where multiple projects compete for attention and resources, just like in the real world. Every employee in the company is responsible for some aspect of innovation, they write; everyone must be creating something, and then pushing that something forward as though it were their own baby, as though their livelihood depended upon it. Ideas that survive get rewarded.
And fairness is ensured in this system through a strict adherence to a flat organizational structure. No senior executive product manager, executive product manager, senior product manager, and finally actual product manager, but rather a system where as much as 50 people in a team report to just one person. "While no two groups or managers are exactly alike," Savoia and Copeland wrote, "titles and seniority do not carry as much weight at Google as they do at most companies, especially when it comes to making product decisions and launching or assigning activities."
In this very simple system, some projects are declared open for input from outside the company, whereas a separate class of projects is kept classified for marketing reasons, though the classification is kept simple: "Googlers" (Google employees) only. There are obvious reasons why the world at large can't be informed about every project under development, though innovation is fostered when those responsible for it have full access to resources being delivered from up the chain in the company.
It's a small world after all…
Google Labs was discontinued only three months after this article was published. Still, imagine the surprise on the faces of Copeland and Savoia to have opened The New York Times last weekend and learned this was all a bunch of hooey.
As the paper reported yesterday, Google has been operating its own little Tomorrowland in what the reporters called "a top-secret lab in an undisclosed Bay Area location where robots run free." They're experimenting with overcoming gravity and manufacturing fleets of "Clone Wars"-style robots – no, I'm not being metaphorical. The company whose genesis was the idea that a fleet of thousands of cheap PCs could perform instant search as fast as a mainframe, has apparently tunneled beneath the Earth itself, out of reach even of its own Google Maps roving cameras and Google orbital satellites, someplace that not even the CIA is aware of (until now, I suppose).
It's the Google X laboratory, a kind of Moonbase Alpha that has blasted itself out of orbit from reality, applying artificial intelligence in search of the ultimate answer to whether intelligence does exist on Earth.
Flatland
How did Google keep this a secret for so long? The way everyone keeps secrets nowadays, including WikiLeaks: Don't tell the employees. "Google is so secretive about the effort," the Times reported yesterday, "that many employees do not even know the lab exists." First up on Google X's agenda: Replacing humans with robots for mundane tasks. Now, there's a novel idea if I ever heard one.
The sad realization that is only befalling us now is that Google, the beacon of openness in the modern world, is no more different from any other company or organization – a health insurance provider, shipping company, blog publisher, or the Pentagon. It maintains the illusion of flatness to protect the upper ranks in the stratosphere. Because let's face it, fleets of humans that replace robots for mundane tasks like publishing blogs is not even a pipe dream. Like so much of what the Pentagon has spent public money on over the years, it's not even real. If we were to see photographs of Google X, my guess is that it would bear certain resemblances to the Playboy Mansion. It's a place to spin one's wheels and spend one's money.
One has to feel some sympathy for the real engineers who, perhaps just this weekend, discovered that instead of being the heroic workers in a new socialist utopia, they were the proletariat of Marx's nightmares. (Karl's and Groucho's.) And then one realizes it's only a matter of time before you are asked to fork over some more of your hard-earned tax money for the next great bailout.