If the proposed acquisition of Motorola Mobility (MMI) by Google announced on Monday truly is about the value of MMI's patent portfolio, then mitigating circumstances over just the past few days may make the $12.5 billion bid seem a bit steep. The problem stems from an ongoing U.S. International Trade Commission investigation brought by Microsoft against MMI, which – up until Monday – had only incidentally involved Google.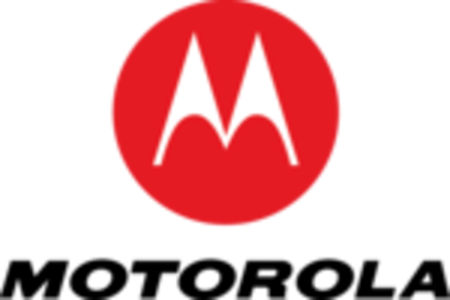 At issue is an expert witness for Microsoft, Dr. Robert Stevenson. On August 10, Google filed a non-party motion with the USITC claiming Microsoft disclosed highly confidential source code to Dr. Stevenson without his having been cleared with Google first – which Google claimed was a violation of protocol. That disclosure was played to the press as a "leak," for which Google sought sanctions against Microsoft, but more importantly, to bar Dr. Stevenson from testifying before the Commission.

The following is from Google's August 10 motion:
To prevent any additional breach of the protective order and to prevent Microsoft from gaining advantage from its improper disclosure of Google highly confidential source code to Dr. Stevenson, Dr. Stevenson should be barred from testifying regarding Google highly confidential source code at the evidentiary hearing in this investigation. The confidential source code improperly provided to Dr. Stevenson is highly proprietary source code that Google does not even share with its partners, such as Motorola. [An earlier judge's order] requires Microsoft to "make every effort to prevent further disclosure by it or by the person who was the recipient of such information." Not only was Microsoft at a minimum negligent in disclosing Google highly confidential source code to Dr. Stevenson, Microsoft has not taken steps to "prevent further disclosure." Thus, a necessary first step in limiting any further disclosure is to preclude Dr. Stevenson from testifying at the hearing or otherwise regarding the Google highly confidential source code to which he was improperly granted access. Further, as Dr. Stevenson only received this information because of Microsoft's clear violation of the protective order, this sanction is necessary to ensure that Microsoft does not benefit from its breach."
Keeping Dr. Stevenson from testifying, and certifying that anyone who does testify be cleared with Google first, might have helped prevent the admission into the public record of testimony that could challenge the very validity of the MMI patent portfolio – the patents that analysts believe to be the jewels in the crown in the Google buyout offer. Otherwise, analysts say, why would Google want to spend so much money to enter a manufacturing business where the margins are so much lower than for software?
On Monday – the very day of Google's acquisition deal announcement – the administrative law judge (ALJ) in the matter, Theodore Essex, denied Google's motion, ironically on account of protocol. Google had presented no evidence, Judge Essex found, that it ever made a realistic effort to contact Microsoft directly 48 hours or more before filing the motion. By "realistic," Judge Essex appeared to infer, putting the request for a meeting someplace where a Microsoft official might actually see it.
Ground Rule 3.2 states: "All motions shall include a certification that the moving party has made reasonable, good-faith efforts to contact and resolve the matter with the other parties at least two business days prior to filing the motion, and shall state, if known, the position of the other parties on such motion."

Google states that: "On July 25, 2011, Matthew S. Warren, counsel for Google, contacted counsel for [Microsoft] by e-mail, detailing non-party Google's requested relief and proposing a meet and confer on the contents of this motion. Microsoft did not respond to that correspondence and has not indicated its position on this motion."

The ALJ finds no basis to discern from Google's statement whether Google made a reasonable, good-faith effort to resolve the matter with Microsoft. The ALJ notes that Google failed to attach the Warren e-mail to its motion and it is unclear whether Google even notified Microsoft of its intention to file the instant motion. Further, Google's motion fails to certify that it made reasonable, good-faith efforts to contact and resolve the matter with Motorola at least two business days prior to filing the motion as required by Ground Rule 3.2.
Google's motion did note that Microsoft did certify Dr. Stevenson, as per protocol, but to Motorola and not Google, the party to whom the source code belonged. No matter, though: The judge's ruling triggered Standard & Poor's – the same agency that downgraded U.S. Treasury bonds two weeks ago from AAA to AA+ – to downgrade Google stock yesterday. The result was a general selloff in the stock market which continues as to the moment of this writing, with the Dow Jones index having dropped about 470 points by 10:15 am ET.
"Despite MMI's extensive and valuable patent portfolio, we are not sure it will protect Android from IP issues," writes S&P analyst Scott Kessler, as quoted Thursday morning by The Wall Street Journal. "We also believe the purchase of MMI would negatively impact GOOG's growth, margins and balance sheet." S&P has dropped Google's 12-month target share price by 28% to $500.

Flash Player 9 or higher is required to view the chart
Click here to download Flash Player nowView the full GOOG chart at Wikinvest
The news actually gets worse for Google from there. As blogger Florian Müller first reported yesterday, Microsoft has been granted its motion in U.S. District Court in Miami to transfer the venue for one more of the lawsuits brought against it by MMI to Microsoft's home turf, U.S. District Court in Washington State. Even though MMI is officially the plaintiff in this two-sided case, it's now perceived as the challenger; and the longer this dispute goes on, the lower the perceived value of MMI's patent portfolio may become.
Motorola Mobility is believed to maintain a patent portfolio numbering about 17,000. Only five of those patents are in dispute at the USITC.
EDIT: It's been brought to my attention that the Motorola Mobility logo features a red circle, not a blue circle, so I've changed the logo that appears in this article. -SF3