Building a company today is not what it once was and the needs for founders have become a more dynamic and collaborative game. It's no longer about the lone wolf in a garage building the next [insert your dream company here], instead, entrepreneurs that become successful are the one's working with the community to define upfront what their big ideas are and work collaboratively to create plans to fulfill their big ideas.
Today we're introducing the ReadWrite Labs Incubation Program for startups globally. The new program will be initially based and vertically focused for internationally-minded startups in our San Francisco HQ. It is a precursor and will lead naturally to our acceleration program if your project is successful.
The ReadWrite Labs Incubation Program is 12-weeks in duration. As part of the program, your company will be fast tracked into an engaged community of VC's, Mentors, Entrepreneurs, Recourses and much more.
Example Resources Include:
Shared co-working space

Private workshops

Industry-specific roundtables

Mentor-matching program

Founder events with other entrepreneurs

Exclusive Office Hours with guest experts

Access to a competitive intelligence platform to better understand your ecosystem

Education on International and cross-border expansion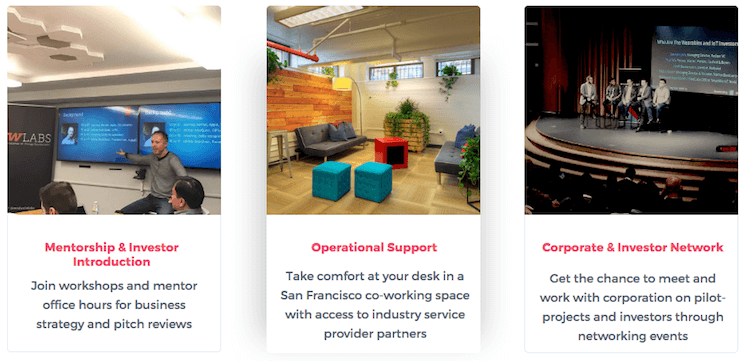 Why join?
ReadWrite Labs Incubation Program is not just a co-working space, it's a community where those focused on ground-breaking technology collide to leverage a host of recourses and fast track their business. We work hard to encourage collaboration and establish community, and the sharing of experiences amongst our members and mentor network.
Is your company up to it? Are you one of the top international startups needing to be in the valley from "time to time?" Then this program is for and about you!
Desk space is limited, simply sign-up at ReadWrite Labs to receive more information. We look forward to having you a part of the ReadWrite Labs (formerly Wearable IoT World Labs) family.