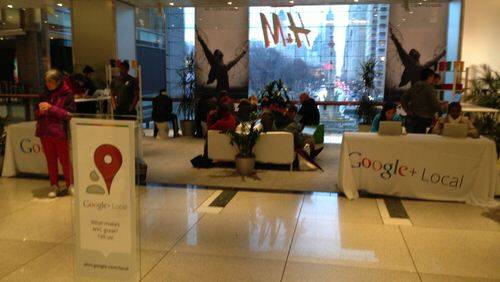 As Google tries to make Google+ a viable place to learn about local businesses, it seems to be having trouble getting enough reviews of local businesses. At least in New York City, anyway.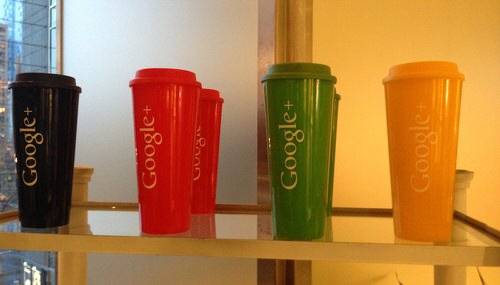 Google+ Local Needs Reviews?
That's the only explanation I could come up with for the awkward, uncomfortable and bizarre Google+ Lounge on the second floor of the posh Time Warner Center on Columbus Circle just off Central Park.
The Google+ Local Lounge, which is just a half-heartedly cordorned-off area of the second-floor lobby, has some card tables, some folding chairs, some brightly colored stools, a few Chromebooks and a handful of preternaturally cheerful Googlers (or contractors, who knows?) encouraging passers-by to sit down right there and start writing reviews on Google+ Local.
Some folks, including me, clearly just wanted a comfortable place to sit for a few moments, but one of those scarily perky attendants told me that they often get dedicated reviewers who come and bang out 40 reviews.
"They get caught up and don't realize the time," she said.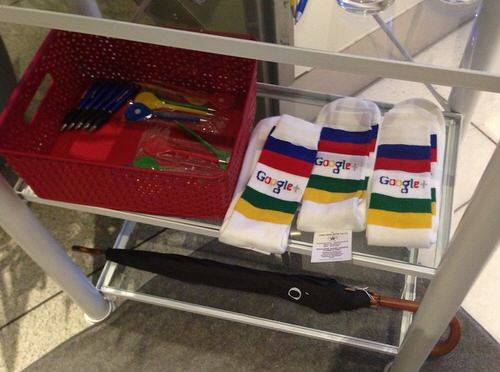 All About The Prizes?
Or maybe they were all about trying to win the cheesy premiums Google was giving away. Post those 40 reviews and you get an umbrella – a big draw on the rainy Tuesday when I was there. But I could only manage to do one (Museum of Modern Art: great collection but looooong lines and indifferent customer service), and all I got was a Google+ sticker.
Other prizes included Google-branded t-shirts, socks (15 reviews each), gloves, headbands, pens, cups and even what looked liked swizzle sticks.
Will this be enough to help Google+ Local catch up to leading local-review sites like Yelp? I doubt it. No matter how many Google Lounges there are, they can't possbibly give out enough tube socks to make a difference.
But if I get caught in the rain near the right mall, you may suddenly find 40 new reviews attached to my Google+ account.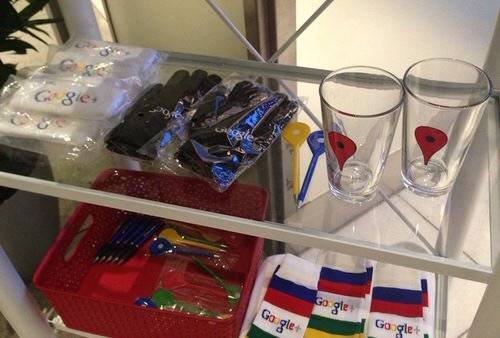 All images by Fredric Paul