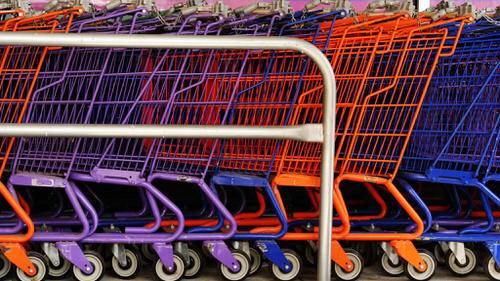 With its visual emphasis and ease of sharing, Pinterest has been a favorite of big brands since its beginning. Now, Pinterest is returning the love.
Some pins that originate from brand accounts are sporting a new look starting today. Below the pinned image, a logo and the text "From [Brand]" make it impossible to miss corporate content. For example, if somebody you follow on Pinterest repins something from a brand like Whole Foods, your friend's pin may have the new look.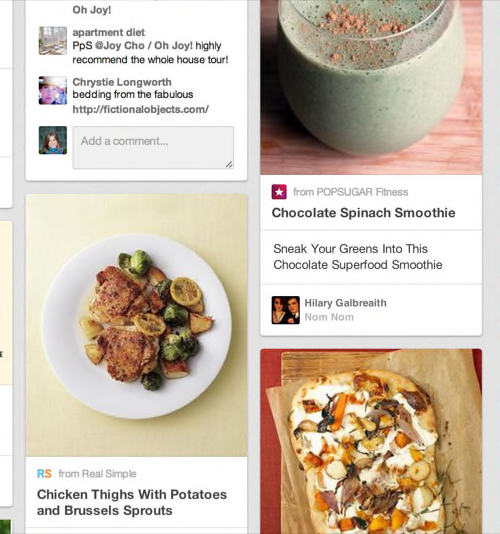 The new look doesn't seem to apply to every pin from a brand, but just a few at random. Also, the number of branded pins seems to alter whenever you refresh the page.
I originally thought that today's makeover might be our first hint of promoted pins, which CEO Ben Silbermann promised would be subtle.
See also: Pinterest's Second Attempt At Making Money Actually Sounds Smart
But according to a tweet from a spokesperson, I'm actually seeing "a new look for rich pins that we're testing."
Pinterest unveiled "rich pins" in May 2013 with the primary aim of providing more textual data with pinned images, and a secondary goal of giving brands increased exposure on Pinterest.
Over the past year, the Visual Web's favorite poster child has become increasingly text based, with first rich pins and then, most recently, article pins that provide additional information about news stories for users to "pin now, read later."
On Facebook or Twitter, brand content can be jarring and out of place between photos and updates from your friends. But Pinterest has the opposite, and more enviable, problem—when your users are all pinning products, how do you make brand-provided products stand out?
Today's experiment may be just one way Pinterest is working on that problem.
Photo via Wikimedia Commons