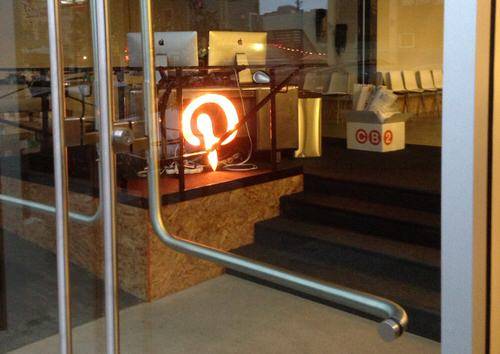 Pinterest has raised $200 million from investors in a deal that values the company at $5 billion, a source close to the company told ReadWrite. (Update: The company is now confirming its financing.)
This is becoming a pattern for Pinterest, a visual search engine where people share and search for objects of interest: It raised a $225 million round last October with the same group of investors, after raising $200 million in February 2013, with the value of the company increasing in each deal. The company has raised a total of $764 million to date.
This frequent fundraising will likely raise eyebrows, given concerns over sky-high valuations for private Internet companies. But the San Francisco-based startup plays a unique role in a trend we call the Visual Web—the shift of Web consumption, creation, and commerce from text to images. And it faces a very well-funded competitor in Google.
Here are some of the areas where Pinterest might spend its warchest.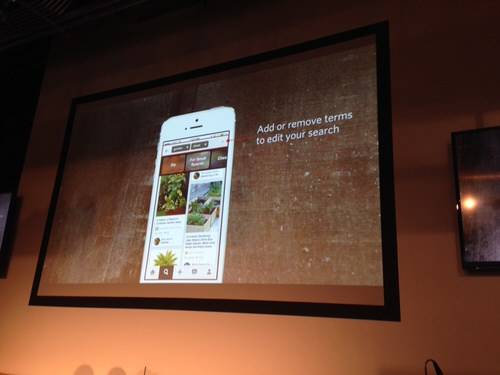 Tossing The Gauntlet To Google
Pinterest's last few technological developments have had the site shifting from social sharing to a more explicit focus on search and discovery. It's clear that the company no longer sees itself as an image-driven social network. Instead, it's a database of billions of images, selected and categorized by consumers and brands, ripe for discovery.
Many of those images are of objects one can buy—home decor, clothing, food, and the like—making Pinterest a powerful driver of traffic to e-commerce sites and a way for new brands to get discovered by consumers. Today, those businesses might spend money on Google search ads. Tomorrow, they might turn to Pinterest.
See also: In Challenge To Google, Pinterest Launches Guided Search
Rather than attempting to copy traditional Web search engines like Google, Pinterest could leapfrog search as we know it, and become the search engine of tomorrow. At a recent event, Pinterest CEO Ben Silbermann introduced a tool called Guided Search, which works by predicting the information users want before they fully type it in, based on its understanding of the images users pin to boards. A question-and-answer service in the works could have similar predictive features.
"In the future search will be a discovery tool," said Silbermann at the event where he launched Guided Search. "Pinterest at its heart is about discovering things you didn't even know were there."
The challenge is that Silbermann may well be right in his insights, and Pinterest may have a head start. But Google still has the advantage in sheer numbers of engineers it can throw at problems, as well as salespeople who can market its money-making advertising products. Pinterest may be raising money to build a comparable workforce. It has dozens of open jobs in engineering and sales right now.
International Expansion
It's long been a goal of Pinterest's to become available all over the world. When the company raised $100 million in October 2012, it said international expansion was a major reason. Why the rush? Because Pinterest clones were already popping up all over the globe.
See also: Mindboggling Facts That Will Make You Care About Pinterest
The company began by translating its site and apps to some of the world's more common languages in mid-2012, but has now gone far beyond. In the past few months, Pinterest has expanded to dozens of new languages, including Vietnamese, Malaysian, Tagalog, Thai, Greek, and Hindi. Yet the site's traffic remains primarily American, with only 30 percent coming from the rest of the world.
Pinterest already has international offices located in the UK, France, and Japan. It has short-term plans to add more: A quick glance at Pinterest's Careers page shows that the company is hoping to hire community managers in Brazil as well as the UK and Japan.
Buy, Buy, Buy
Pinterest executives have always insisted that the Visual Web site doesn't have any short-term goals to make money.
"We're extremely fortunate to be well funded right now," Jon Jenkins, Pinterest's former head of engineering, told us in August 2013. "We don't feel the pressure to monetize unnaturally."
Selling ads must feel a bit more natural now that Pinterest has opened up its first major advertising product, Promoted Pins, beyond a small-scale, private test.
Where Pinterest could outshine Facebook and Twitter, which have gone through similar phases of building out their products before ramping up revenues, is its topical focus on concrete things. Earlier this week, we pointed out how Pinterest could be the missing link between TV product placements and consumer purchases—which could open up large budgets currently spent on television advertising.
See also: Watch Out, Television: Pinterest Wants To Pin Down Your Ad Dollars
Pinterest's Promoted Pins strategy, launched tentatively last fall, has entered its next phase with major advertisers like Kraft and Gap. Those select brands are paying Pinterest to highlight their pins.
If this experimental phase works out, Pinterest will want to expand its already fast-growing sales team. And sure enough, Pinterest's Careers page is full of marketing, sales, and partnership-related openings.
It's clear that Pinterest is on the cusp of something big, and investors are ready to bet on it. It's an indication that the Visual Web is going places, propelled by Pinterest.
Update: A Pinterest spokesperson confirmed the company's new financing round. In a statement provided by the company, Pinterest CEO Ben Silbermann said:
Pinterest has a vision of solving discovery and helping everyone find things they'll love. This new investment gives us additional resources to realize our vision.
Photo by Owen Thomas