ThinkUp, the social media management tool that matters most, hits version 1.0 today. It lets you store all your social activity from networks like Twitter, Facebook and Google+ in a database you control and search, sort and analyze it. If you have a Web server that can run a PHP application, you can take control of your social network data. Ever wanted to search for a tweet more than a couple days old? Don't bother with Twitter search. ThinkUp is the only way.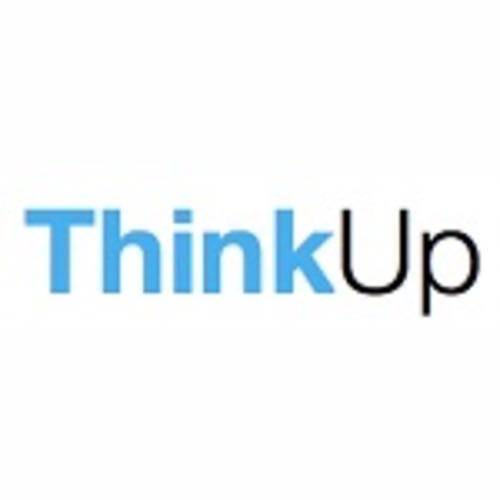 ThinkUp lets you archive all your social network activity. It's free and open-source, so it's a totally extensible platform with a growing community of developers. You can search, browse, publish, analyze and visualize your content and data in all kinds of ways. Under the terms of service of your social networks, they can delete everything you've created without warning. ThinkUp lets you own your content. This isn't a review; this is a public service announcement. Go get it.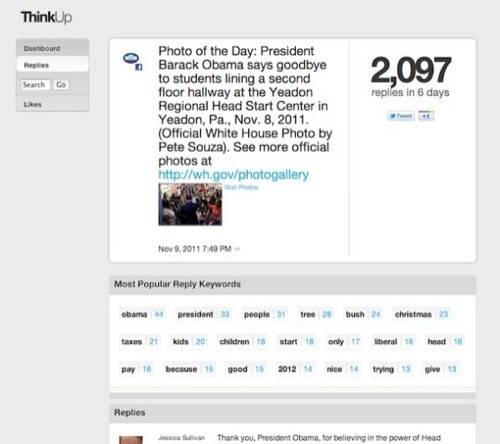 ThinkUp began in 2009 as a labor of love by Gina Trapani, developer, tech writer and media mogul. She's now a project director at Expert Labs, which leads ThinkUp's development. Expert Labs is a nonprofit that helps the government harness the power of the social Web. Expert Labs' director of engagement is Clay Johnson, formerly the director of Sunlight Labs. He's helping bring agencies on board to use ThinkUp, promoting this open and transparent way to help the government listen to its citizens.
Expert Labs is founded and directed by Anil Dash. Dash brought ThinkUp to Washington, D.C., partnering with the Obama Administration, which now uses ThinkUp to manage its social media efforts.
ThinkUp project director Andy Baio at the White House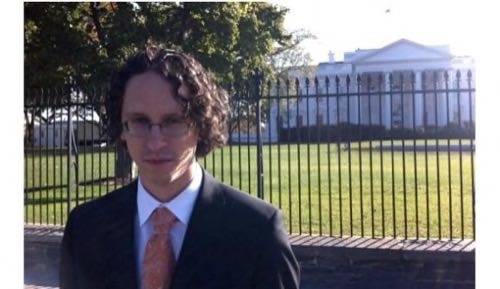 Alongside Trapani, ThinkUp development is managed by Andy Baio, the Internet renaissance man who brought us the likes of Kickstarter and the 8-bit Miles Davis tribute Kind of Bloop. He joined Expert Labs in 2010 to hack on ThinkUp. "I'm particularly excited to tackle ThinkUp's ability to separate signal from noise, making it easier to derive meaning from hundreds or thousands of responses, using visualization, clustering, sentiment analysis, and robotic hamsters," he said at the time.
Now, after 20 months in development, ThinkUp has reached 1.0. It's features and documentation are complete, it's secure, and it's "reasonably bug-free." Here's what it can do for you:
Analyze and Visualize Your Social Networks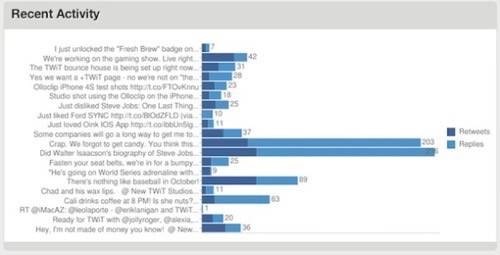 From tracking retweets and replies, to watching new followers, to identifying the client apps used by your friends and followers, ThinkUp lets you analyze and visualize your data in countless ways. You can even plot responses on a map of the world.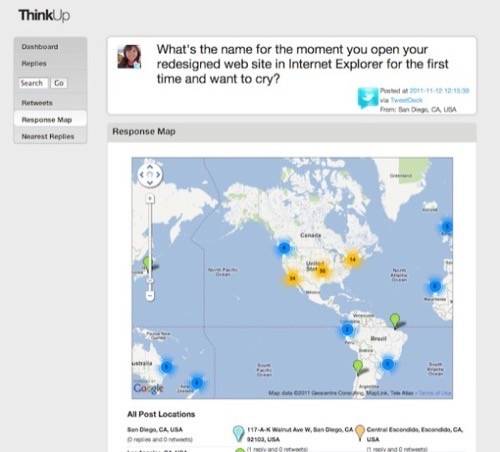 Archive, Search and Export Your Content
Ever tried to search Twitter for something specific you said a year ago? Forget about it. ThinkUp lets you archive and search all your social network content back to day one.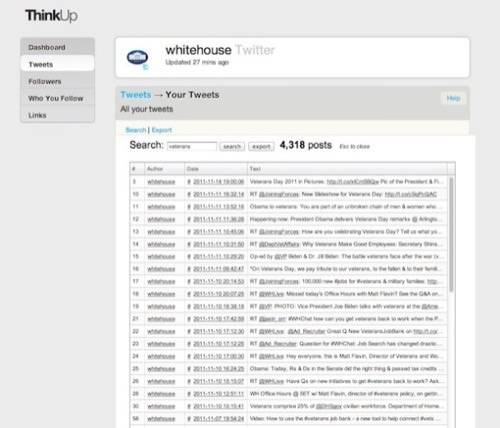 The data is all yours. Even if Facebook or Google+ tries to delete it in the dead of night, it will still be on your server. Using ThinkUp, you can always export your data as an Excel spreadsheet.
Publish and Browse Conversations
On top of all that, you can also use ThinkUp to publish and embed social content on a blog or website. You can also browse and review the things shared on your network.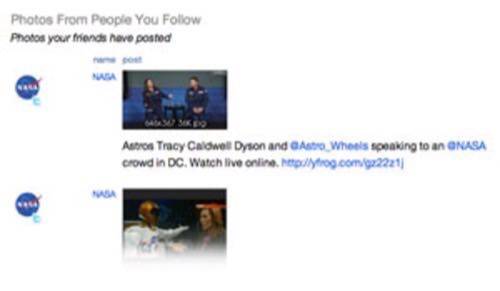 You Have To See It To Believe It
ThinkUp is a powerful application for agencies or organizations, publishers and regular old power users alike. The best way to see if it will help you is to try it out. You can see the tool in action on the White House's live, working instance of ThinkUp, which will allow you to dive right in and see what you can do with it. If you'd prefer, you can also check out the ThinkUps of Gina Trapani or technopundit Leo Laporte.
For the grand tour, visit thinkupapp.com. If you're ready to jump in, ThinkUp's source code is under the GNU General Public Licens, and you can download it from GitHub.
What do you think of ThinkUp? Could you use it? What for? Share your thoughts in the comments.