The Adobe AIR-based social network organization app OrSiSo (Organize, Simplify, Socialize), announced they recently won the Mobile Monday Singapore award, despite not being designed for a mobile phone nor having a mobile-optimized site. The application, which is still in beta, attempts to help you organize all of your various contacts across many different social networks by introducing 4 circles that friends can be assigned to.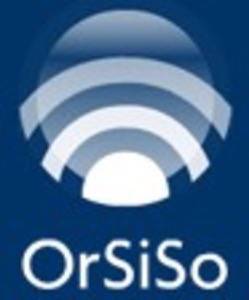 OrSiSo supports several social platforms, including Facebook, Flickr, Twitter, and oddly, AIM. Once the services are authenticated in the system, OrSiSo gets busy importing the social graph data including followers and recent updates. After a few moments, these two categories reflect new activity and you can get busy sorting your contacts into the four levels available, numbered 1 through 4 respectively.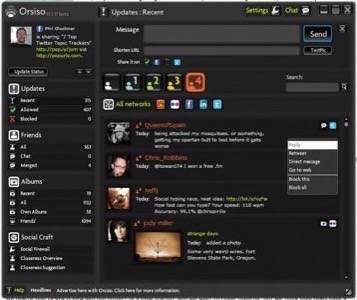 In theory, once you have all of your friends and followers all sorted into their correct circles, a few things should happen:
You should be able to peruse and act on status updates across all the supported social networks by clicking on the circle you want to give some attention to. Usually, this will be the first or innermost circle.
You will be able to peruse individual pictures or albums from Flickr and Facebook.
As you use the application more, OrSiSo indicates that their Social Firewall tool will make increasingly accurate suggestions about who should be in which circle.
You should be able to control what sort of updates you see, both on an individual level and on a friend circle level.
You will be able to merge the same contact from different services together so that they represent a single person.
OrSiSo will become your daily-use dashboard to keep up with all your friends and contacts, allowing you to read and respond without ever leaving the application.
However, in reality we found navigating through the application to be difficult at best, and downright confusing most of the time. There are a lot of interface oddities that are hard to pin down as 'bugs' or deliberate choices. Here are just a few:
After adding Twitter to your profile, tweets and friends will start flowing in to OrSiSo. However, a lot of tweets won't have a name attached to them, and sometimes don't load an icon. We found after waiting for a refresh (or restarting the application, which is harder than you might think) this situation gets a tiny bit better.
OrSiSo seems to stop importing people from your Twitter following list after a certain point. We got up to about 320 aggregate contacts and we are following closer to 900 on Twitter alone – where did all those other people go? This made merging people especially aggravating.
The utility tries to determine who is a good candidate for a merge by examining their name, which is hit-or-miss. Especially on a service like Twitter where many people use a pseudonym. This means that the bulk of the merges are up to you. Also, if you assigned one of two to-be-merged identities to a certain friend circle, that information will be reset post-merge.
Any action that causes an update to a contact forces a refresh of the entire contact list, no matter what view you are in. So, if you are using the 'bulk friend circle assignment' mode, the act of dragging one or more contacts into a circle causes the page to refresh and your place in the list to jump back to the top.
There are some other odd and somewhat useless features in OrSiSo. First, putting in AIM information doesn't seem to do anything at all. There is a button to pull up an AIM contact list but it didn't work for me. Second, one of the contact types you can specify for certain updates is a small cartoon woman who pops up and tells you in a synthesized voice that you have an update. That's fun the first 3 times it happens.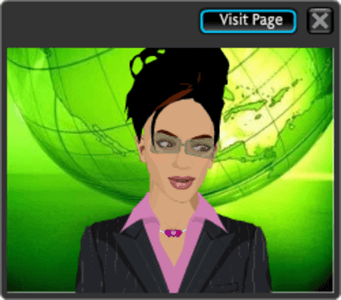 We realize that OrSiSo is new and the project of a small startup, and we want to cheer them on, but we think they really have a lot of work ahead of them to compete against more focused players like Twhirl, TweetDeck, Skimmer, or even online sites like Streamy, PeopleBrowsr, or even Plaxo. We think they are on to something, but it takes way too much effort with frustratingly inconclusive results.