Pinterest is the new home to images from around the Web. Artists, interior designers, fashionistas and excited brides-to-be are using Pinterest to organize and curate their aesthetic. Among the photos of vintage duffle bags and cheese plates, word-only images have begun to pop up. Toronto-based developer Adam Rotman saw the opportunity and jumped on it. His new site, PinAQuote.com, offers users a way to grab text they see somewhere on the Web and turn it into a sharable image for Pinterest. Drag the PinAQuote bookmarklet into your bookmarks bar, which works well in Firefox or Chrome.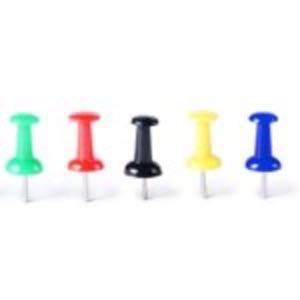 "I saw people are starting to post a lot of quirky quotes, so I thought why can't I just highlight some text and just convert it?" Rotman asked himself. "So I put together a little bookmarklet that basically does that. It works the same way as the 'Pin It' button."
The PinAQuote bookmarklets bar installs right into your browser. Go to any website, select the text, and drop it onto Pinterest. You've just created your very own sharable text image.
As with any potentially super sharable text-only image, however, if you want it to share it needs to be more than just something random that you thought looked cool. If you're more interested in using Pinterest as a space for gathering your ideas rather than finding potentially viral images, then go ahead and Pin-a-quote away. You can also just create your own text. For now there aren't any font options aside from the default.
Right now PinAQuote does not offer anything more than plain text, which might be the best option for what should be a plain, simplistic site full of beautiful imagery. In that case, the less poster-like PinAQuote gets, the better. At least, that's how designer Justin Kemerling envisions it.
"On Facebook, there's image supporting – but it's all about the context, the story," says Kemerling. "On Pinterest, the image is the focal point and the story, so the quality of images on your Pinterest stream is better than anywhere on the Internet."
Rotman thinks he might start adding more options to PinAQuote.com, which would alter this currently barebones-feeling site. He might let people choose the font and the color. And then he might let people go a bit wild.
"Maybe if I want to get crazy with it, people can upload a background image and then put the text on top of it, which kinda turns it into a meme generator," he says.