Brett Brewer, who co-founded InterMix Media – the company that developed MySpace – and turned a tidy profit when that company and MySpace were sold to NewsCorp for $580 million, says MySpace's ongoing battle for social network supremacy with Facebook won't last much longer. In his opinion, Facebook has already won – but it won't remain a winner for long.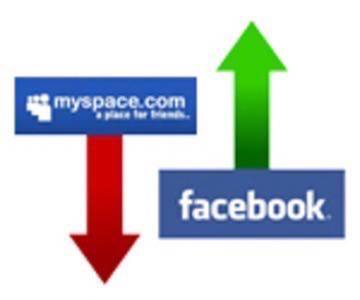 In an interview with The Sydney Morning Herald, Brewer said:
"Clearly, the world eagerly embraced MySpace, but as the average person has adopted social networks, where they come to first is making connections with the people they already know.

"Facebook has done an excellent job of capitalising on that."
That shift is translating into user adoption – and traffic – that has Facebook quickly winnowing the once seemingly insurmountable MySpace lead. And that's not just Brewer's opinion. It's a position that is supported by metrics from Compete, Alexa, and assumptions from Quantcast.
It's interesting how quickly things change. It wasn't so long ago that we pointed to data that showed MySpace was "still kicking Facebook's ass in traffic." And now, those tables seem to have turned – and drastically so.
Facebook may have won this battle. But in Brewer's opinion, there is another competitor that will be looking to topple the leader in the not too distant future. Who does he think has the power and momentum to take the wind out of Facebook's sails within the next two years? He hypothesizes that a service that makes better use of the mobile platform – a technology that continues to edge ever closer to ubiquity – will usurp Facebook.
But for now, Facebook is heir apparent. And It will be interesting to see where they go from here – especially given the current economic environment. They're adding "new" functionality and becoming more open, but will it be enough to stay at the top of the heap? That remains to be seen.