Conventional wisdom has it that kids and young adults now coming of age have been so steeped in everything from video games to social networking that they bring amazing new technology skills to the workforce. The truth may not be so rosy.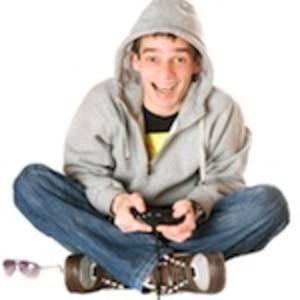 Even as millennials (those born and raised around the turn of the century) enter college with far more exposure to computer and mobile technology than their parents ever did, professors are increasingly finding that their students' comfort zone is often limited to social media and Internet apps that don't do much in the way of productivity. One professor at the University of Notre Dame, for example, reports that many of his students don't even know how to navigate menus in productivity applications.
Spreadsheets Go Begging
In U.S. high schools, students usually get some exposure to word processing and presentation applications, but spreadsheet skills often go untaught. And Web skills – including basic HTML coding techniques – are even more rare.
Some students, of course, like to figure out such skills on their own or attend schools that make computer productivity part of the curriculum. But there are surprisingly few of them.
According to the fall 2011 release of UCLA's annual Freshman Survey, only 38.1% of incoming college freshmen self-identified themselves as above average in computer skills, compared to people their age. A paltry 3.2% of students identified a computer-related planned field of study.
Instead, most Millennials use technology for fun and games. That same survey revealed that 94.8% of the freshmen were on online networks like Facebook for some duration during their last year of high school.
Time to Get Serious?
Why is there such a gap in serious technology skills? Schools are hard-pressed to provide the required equipment and software for computer training, not to mention adequately trained teachers and staff to deliver effective courses. And when skills are taught, they're mostly limited to productivity-level tools, not more technically challenging Web development and programming.
Rapid innovation is another issue. As technology continues to advance, slow-moving educational institutions can't keep up. So many schools end up teaching outmoded courses based on products and technologies no longer in wide use.
The private sector, sensing the widening chasm between technology use versus real skill, is stepping in to fill this gap. Udacity offers free online courses in computer science, physics and artificial intelligence. Treehouse offers low-cost access to courses on Web programming and design, as well as iOS development. Codecademy runs free classes on Web fundamentals and Javascript, among other topics.
This is a big deal. Today's students face a job market that increasingly clamors for real technology skills, not just the ability to post party pictures on Facebook.
Schools and colleges will do their best to adjust to meet the need, and private alternatives will continue to flower. But the real answer is for the great majority of students to recognize the importance of technology productivity, not just amusement. Only then will Millennials find the tools they need to live up to their reputation as technology leaders.
For additional information on learning computer and programming skills, check out:
Computer Programming for All: A New Standard of Literacy
Ladies Learning Code Team Aims to Fix Programmer Education – One City at a Time