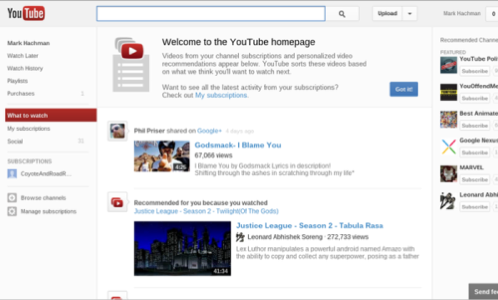 (This story has been updated to reflect additional comments Microsoft's Dave Heiner made Thursday night.)
Even as the Federal Trade Commission ends its two-year investigation of Google with a whimper, Microsoft is desperately hoping that the war isn't yet over. The latest battleground: the YouTube app for Windows Phone.
In a blog post on Thursday night, Dave Heiner, vice president and deputy general counsel from Microsoft, expressed his disappointment in the ruling, complaining that the FTC missed the boat on issues of data portability, standard-essential patents, and other issues that include search bias.
On the face of it, whether or not Google should be obligated to license Microsoft the API technology necessary to build a Windows Phone app to access Google's YouTube video service seems relatively trivial. In a blog post, Microsoft said that Google has unreasonably blocked access to the necessary APIs, preventing it from doing so. Google already supplies a YouTube "app," which is merely an HTML5 version of its website, which runs inside the Internet Explorer browser on the phone.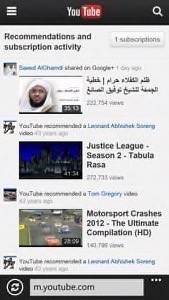 For its part, Google believes that's more than enough. "Contrary to Microsoft's claims, it's easy for consumers to view YouTube videos on Windows phones," a YouTube spokeswoman wrote in an email. "Windows phone users can access all the features of YouTube through our HTML5-based mobile website, including viewing high-quality video streams, finding favorite videos, seeing video ratings, and searching for video categories. In fact, we've worked with Microsoft for several years to help build a great YouTube experience on Windows phones."
The problem, according to Microsoft, is that Google's behavior with regard to Windows Phone YouTube app is emblematic of its behavior in general. Two years ago, Microsoft complained to the European Union about Google's tactics, as well as the U.S. Federal Trade Commission. (Longtime Microsoft watchers have long noted the irony of Microsoft complaining about anti-competitive actions, given the company's issues with the U.S. Department of Justice, and the possibility that the EU may impose fines or other sanctions after Microsoft ignored the browser choice restrictions from a previous EU settlement.)
But now the FTC has ended its Google investigation with a slap on the wrist, Microsoft can't seem to give up the fight: Dave Heiner, vice president and deputy general counsel from Microsoft said Wednesday that the YouTube app dispute is simply a representative example of the "misconduct" that Google has employed with respect to its practices on the Internet. "Just last month, we learned from YouTube that senior executives at Google told them not to enable a first-class YouTube experience on Windows Phones," Heiner wrote.
"Google often says that the antitrust offenses with which it has been charged cause no harm to consumers," Heiner added. "Google is wrong about that. In this instance, for example, Google's refusal deprives consumers who use competing platforms of a comparable experience in accessing content that is generally available on the Web, almost all of which is created by users rather than by Google itself. And it's inconsistent, to say the least, with Google's public insistence that other competing services, such as Facebook, should offer Google complete access to their content so they can index and include it on their search site."
In his midnight post Thursday night, Heiner claimed that Google "inexplicably has not promised to allow all advertisers to port their campaign data to other ad platforms—only those with a primary billing address in the United States".
Microsoft also characterized the FTC's ruling on the so-called FRAND patent issues ineffective. Motorola Mobility, which was acquired by Google last year, has embroiled itself in a string of lawsuits, seeking to coerce royalties for patents used in developing standards like Wi-Fi. Heiner claimed that the FTC's lukewarm requirements, full of legal loopholes, would allow Google to continue its anti-competitive behavior.
"During patent licensing negotiations, Google can continue to threaten that it will sue for an injunction, knowing that many would-be licensees will not be in a position to engage in litigation or arbitration with Google and also meet all of the other procedural requirements set forth in the decree that are imposed on the licensee," Heiner wrote. "Google can even continue to use its standard essential patents to fend off patent infringement actions against it: the proposed decree gives Google leeway to sue for an injunction on its standard essential patents if it takes the position that injunctive relief sought against it is based on a patent that is standard essential."
Now that the FTC has made its ruling, those concerns may be moot. But Microsoft made several references to behavior overseas, an indication that it may be seeking to tacitly plead its case before the European Union – which some now see as the "hard man" of international antitrust law. Whatever the situation, it's clear that Microsoft has no intention of giving up its fight against Google.
See also Google Escapes Unscathed From FTC Settlement and Google's FTC Settlement Is An Epic Fail For Microsoft.