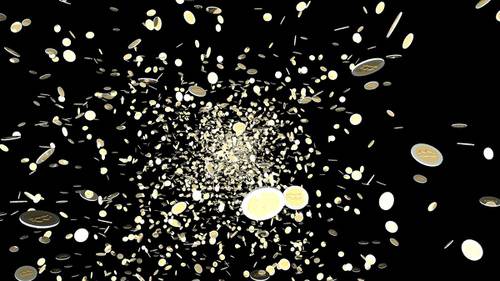 Microsoft customers in the U.S. can now use Bitcoin to add money to their accounts, the global computing giant announced Wednesday.
Users can take funds from their Bitcoin wallets and convert them into dollars to make purchases from the Windows, Windows Phone, Xbox Games, Xbox Music, and Xbox Video stores. The new feature doesn't support direct payments in bitcoin, so users must first convert the currency into dollars before they can use it.
The new feature comes as a direct result of Microsoft's integration with Bitpay, a Georgia-based company for electronic payment processing of Bitcoin. This is far from Bitpay's most high profile partnership this year; in September, it integrated with PayPal, too. Other clients include NewEgg and Shopify. Microsoft's decision may have hinged on Bitpay's ability to make Bitcoin transactions function similarly to credit-card ones.
See also: What It Will Take For You To Get Bitcoin At The Bank
"We're much like any merchant processor in the credit-card space," Bitpay CFO Bryan Krohn told ReadWrite in October. "We take payments, convert them to local currency, and put them in the merchant's bank account."
The Bitcoin currency has been cooling down since a single Bitcoin settled around a steady $350 selling point—down from upwards of $1000 at the beginning of this year. However, Microsoft has been a fairly staunch supporter of the cryptocurrency. Earlier this year, it updated its Bing search engine for Bitcoin currency conversions.
Photo by fdecomite