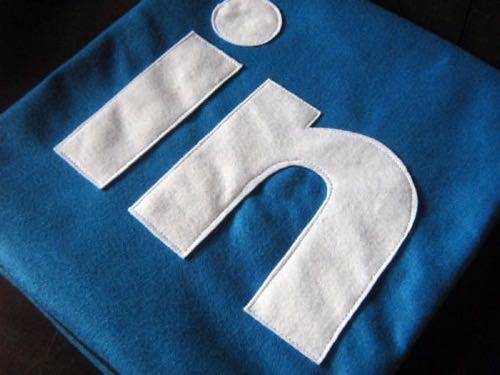 LinkedIn is offering new security features that give you new tools for securing and controlling your information on the professional-networking site.
For instance, LinkedIn will now alert you when your password changes—and will give you a sense of where that request originated as well. When you change your password, you'll not only get an email notification, you'll be able to see which browser and operating system was used, as well as the IP address and approximate location of the computer or device used to request the change.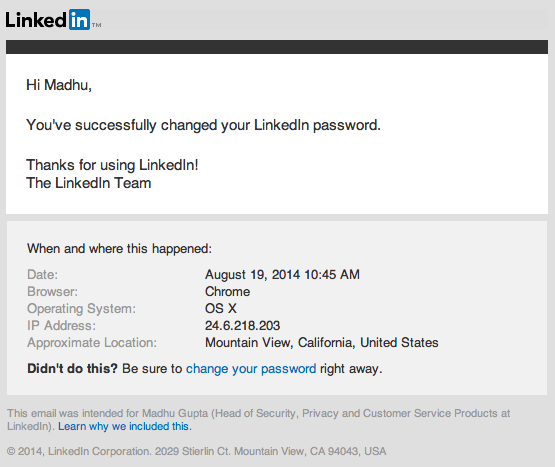 That warning to "change your password right away" may look a little tardy, but it actually takes you to a password-reset form that requests your email address and then sends you instructions.
Another privacy safeguard shows you where else you're logged into LinkedIn and lets you log out of sessions you're not currently using. Additionally, the service now lets users export all their LinkedIn data—that is, your entire profile, and post history and a variety of other activity. You can export your information here.
It's probably a good idea to do a cursory check of your privacy settings while exploring the new security features, especially if you haven't updated them in a while. But thanks to new features, users will be more aware of where and how their data is accessed, which will help make users—and their data—more secure on the site.
Lead image by Coletivo Mambembe; screenshot courtesy of LinkedIn.