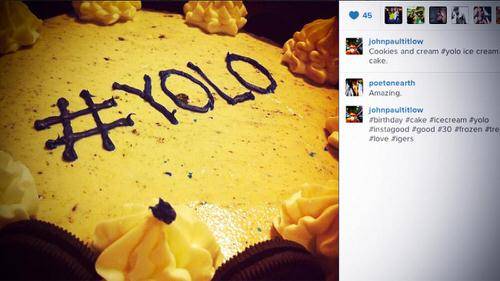 For such a seemingly minor detail, the Instagram hashtag is remarkably powerful. Anecdotally, the hashtag has long appeared to lead to a flood of "likes' from fellow Instagram users. Now there's data to prove it.
By analyzing over 1 million Instagram photos, self-described social media scientist Dan Zarrella found a strong correlation between hashtags and likes. The more you tag your photos, the more likely you are get a virtual hat tip from your fellow Instagrammers.
(See also: Instagram Now Lets You Tag Friends, Brands and Selfies)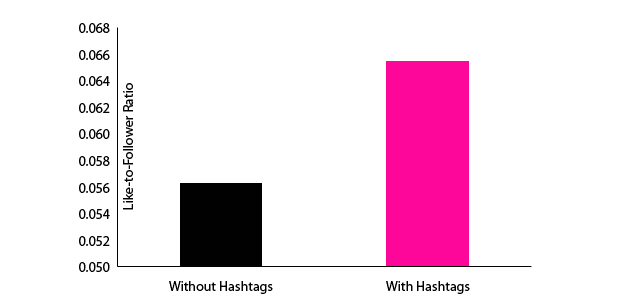 How Instagram Hashtags Work
As the contextual connective tissue that ties related images together, hashtags grease the wheels of photo discovery and get your pouty-faced mirror selfies and vintage-tinted lattes seen by more people. That exposure, in turn, results in more taps of the "like" button.
If you've ever taken the time to go back and tag your older photos, you've seen this in action: one after another, a parade of strangers will instantly start tapping the heart-shaped 'like' button under the image, sending a flood of virtual love your way.
Of course, the results will vary depending on which hashtags are used. Super-popular tags like #love, #me, #cute and #instagood are naturally going to lead to more exposure, simply by virtue of the fact that those tags are popping up all over Instagram and a higher volume of people will wind up tapping on them.
Driving Photo Discovery on Instagram
Along with geolocation tag pages, the pages for individual hashtags are one of the few areas of Instagram that let you break out of your own immediate network and peruse photos you wouldn't otherwise see. When you add a given hashtag to your photo, the image winds up on that tag's page, where it's seen by hordes of new people. Since most tags are at least somewhat descriptive, the images one finds by tapping on them are more contextually relevant than, say, the tween selfies and cat pics found on the app's Explore tab. That relevancy is what drives so many of those likes.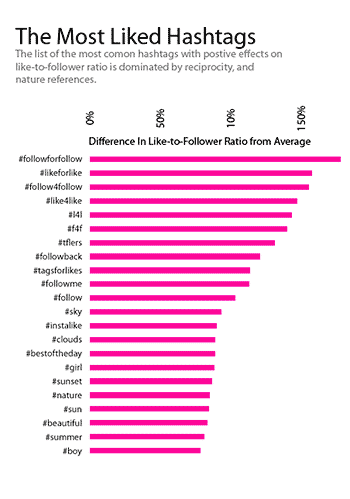 Of course, like everything on the Internet, Instagram hashtags can be gamed for self-promotional purposes. Tags like #followforfollow, #like4like and #followback are used quite frequently as a sort of logrolling currency. If you like my photo, I'll like one of yours or better yet, I'll follow you.
Tactics like this might seem a little slimy, but they're incredibly effective, accordion Zarrella's data. The 11 top tags that garner the most likes seek some kind of reciprocal behavior. Nature-related tags like #sky #clouds #sunset and #nature are also highly correlated with frequent taps of the "like" button.
See Also: