The good folks at Backupify.com have put together this interesting infographic this week that attempts to calculate what an individual Tweet, Facebook user and other social media elements are actually worth in dollars and cents. And perhaps to no one's surprise, the most expensive item is an individual review on Yelp. This was done by dividing total company revenue by the amount of pieces of content. Given that many of us are paid per blog post, there is some method to this metric.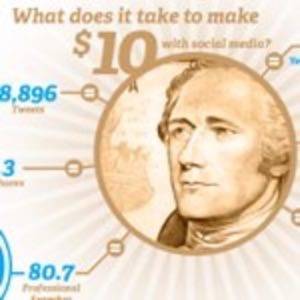 Also not surprisingly, given its anticipated valuation, each Facebook user is worth more than $100, the most of the nine services examined.


While you can certainly take issue with the specific calculations, it is an interesting way to look at these nine social media sites and what they are worth.