By 2015, it's estimated there will be one trillion connected devices. People with pacemakers will be monitored by wireless systems. In the near future, automobiles will run on 64-bit, multi-core processors, running millions of lines of code.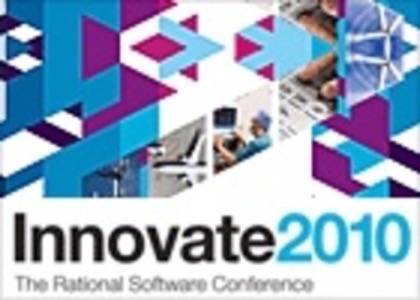 It's a future that IBM believes will be increasingly dominated by a "system of systems," where software scales on devices that interconnect to create a convergence of mechanical, electronic, and digital technologies.
It's another example of how data is changing all aspects of how products are developed. It's also a grand view of our future that almost seems like science fiction.
IBM is making its pitch this week for a smarter planet. It's almost like a mantra here at IBM Innovate where the company is positioning its Rational software as the environment for managing the massive complexities of managing products in a super connected world.
IBM maintains that customers need to view products according to how they ft into complex systems that flow in and out of the organization. The system needs to be a core part of the product development. Fittingly, IBM announced Integrated Product Management today. The service brings together more than 30 IBM offerings from IBM Rational.
IBM aside, the new complexities of developing products for a dynamic supply chain means changing view about product development. Companies are responding by developing Agile development processes. Test and development is moving to the cloud, helping companies get products more quickly into production.
There are any number of examples for how the complex interconnections of data and connectivity will affect the enterprise.
But perhaps the most immediate example comes from Apple.
The iPod is an MP3 player with software. An iPhone is a product of interconnected systems. That's a big reason for its success.
It's also a model for what we are seeing in a world with 1 trillion connected devices.