Valve and HTC's Vive—the most high-profile virtual reality headset that isn't called Oculus Rift—has started its journey to would-be game makers.
The news broke in a blog post by Valve's Chet Faliszek on Friday, who explained that the first batch of developer kits have shipped to folks all over the content-making map. That includes movie studios and game developers—of both the top-tier and indie variety; remaining developers will receive units through the rest of this summer.
In addition to the headset itself, the developer kit also includes a few key components: two "Lighthouse base stations," the mounted hardware that the Vive relies on to locate and track users within a given room; two wireless Steam VR handheld controllers; and a bunch of cables and "everything else needed to get started."
That sounds like a lot of gear—and remember that most if not all of those parts will likely end up in the consumer version slated for the end of this year.
That timeframe is significant, too. While the impressive Vive has earned plenty of buzz since its March 2015 appearance at MWC in Barcelona, there's precious little time for developers to actually work with the kit in time for the launch.
For comparison's sake, developers have been experimenting with pre-release versions of the Oculus Rift for years now. Even with more than 60 games on deck, Oculus still plans to release the device in early 2016, a few months after the Vive's scheduled debut.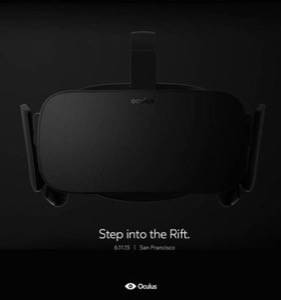 With that in mind, one would hope that Valve has been working with third-party developers in secret, prior to the Vive's unveiling, to ensure that a significant software library will be available when the headset goes on sale. Additionally, maybe Valve has an easy plan in place that will allow the aforementioned list of Rift-ready games will be compatible with the Vive, too. Otherwise, with only a few months of hands-on time with the headset, developers may be facing an uphill battle to get their wares ready in time for its projected launch.
In the meantime, I've reached out to Valve and HTC to find out how the companies went about selecting which developers would receive dev kits thus far, and I'll update this post should I hear back.
If you're eager to get on the waiting list for a developer kit, head over to Valve's sign-up page and try your luck.
Update, 3:55pm PT: An HTC spokesperson responded to my inquiry, saying, "We don't have anything new to discuss regarding the HTC Vive right now."
Vive image courtesy of Valve and HTC; Oculus Rift image courtesy of Oculus