Last week, news hit that one of Google's longtime Android partners, HTC, might be shipping its long-rumored wearable device with a homegrown operating system—and not Google's Android Wear.
It's too soon to say whether the leak is the real deal, or if the device in question is even a smartwatch. (One clue that it might not be: The leak described the HTC device as running a real-time operating system, which is distinct from a more general-purpose OS like Android Wear.)
But if that is indeed HTC's plan, it would make the company the third Android stalwart to at least hedge its bets on Google's OS for smartwatches and other wearables – with yet more apparently on the way. Samsung, for instance, has already moved away from Android Wear in favor of the open-source Tizen OS. LG has apparently done likewise with its WebOS watch, even as it forges ahead with a new all-metal Android Wear device. Asus, too, the maker of the ZenWatch, has recently stated that while the ZenWatch 2 will run on Android Wear, the company will also be pushing another smartwatch with a seven-day battery life that will eschew Google's operating system.
Stepping away from Google to go it alone against the Apple Watch is undeniably tempting for these manufacturers. But it's a risky bet, one that will almost certainly backfire on them. Because the notion that these companies can regain control over their wearable destinies is pretty much an illusion.
What's The Matter With Google?
But let's look at it from the manufacturers' perspective first, starting with Samsung. The Korean company has been pretty brazen about pushing its own Tizen-powered watches over those using Android, a strategy that doesn't seem to have amused Google.
Samsung has only released one Android Wear device to date: the Gear Live. All of its other Galaxy Gear smartwatches run Tizen, an open-source OS with a long and checkered history. Even the first Galaxy Gear, which was released in late 2013 with a low-powered version of Android, has since been retrofitted with Tizen via an over-the-air update.
Why? Money, of course. Until recently, Samsung was the world's top maker of smartphones—Android smartphones, that is. But once a customer bought a Samsung phone, that was the end of the relationship. People bought apps and movies and books through the Google Play Store—sales that Samsung thought it should own.
So Samsung has been busily lining up developers to make apps for Tizen. After a year or two, it's developed a halfway decent collection of Galaxy apps—though it can't hold a candle to what Google has on its Play Store's virtual shelves. (The Samsung app store is also a bit short on user-friendliness; clicking on instructions for downloading an app yields a pop-up with the helpful advice, "Download the application via the device.")
Whether or not LG and HTC intend to do anything quite so grand, they're clearly interested in wielding more control over their products. Android Wear smartwatches may live or die depending on whether Google produces a decent version of that operating software. Rolling their own operating systems ensures that HTC or LG products will succeed or fail on their own merits.
The big problem there, however, is that to date, those merits haven't been all that meritorious.
Abandoning Android Wear Is A Mistake
Apple has been so successful for so long that its control-everything strategy has become a siren song to other hardware manufacturers. But there's a reason that there's only one Apple: It's very, very hard to simultaneously earn top marks in hardware and software design.
And even Apple didn't become the Apple we know today for almost three decades, after more than a few failures and at least one near-death experience along the way.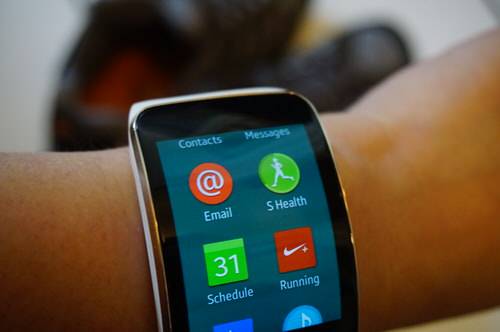 Google's partners, meanwhile, haven't exactly proven they can produce good wearable devices that people really want. Each of Samsung's Galaxy Gear smartwatches, for instance, have sported some, let's say, very curious designs.
The Gear Live and its Tizen cousins, the Gear 2 and Gear 2 Neo, all feature proprietary watch bands you can't replace and bulky watch bodies that really stand out … just not in a good way. The most recent Samsung-made smartwatch, the Tizen-based Gear S, is a curved monstrosity that takes the worst design trends of the last few years and throws them all together.
Same for both of LG's Android Wear devices, the G Watch and the more popular G Watch R—they're big and clunky. Even the most successful Android Wear device, Motorola's Moto 360, suffered from poor battery life, attributed to its aged chipset. With the software side of things already taken care of, how did these hardware makers still fail to deliver?
The fact is that getting even one aspect of wearable product design is extremely difficult. As such, it's wholly unrealistic to believe that LG, Samsung, HTC, or any other hardware partners who end up jumping ship can successfully pull off both.
The Hybrid Solution
But maybe these partners aren't necessarily leaving Android Wear behind. Maybe they plan to go in multiple directions at once, with some wearables that run Google's OS and others that use homebrew systems.
That, however, would also likely be a big mistake. For proof, look no further than one of Apple's biggest rivals: Microsoft.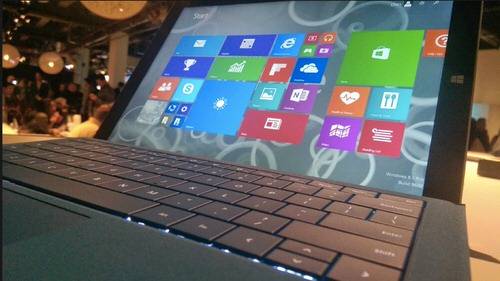 When Microsoft debuted its Surface RT and Surface Pro tablets in 2012, the devices turned heads—but failed to deliver in terms of sales or profit. The same thing happened a year later with the Surface 2 and the Surface Pro 2. Microsoft turned its Surface fortunes around last year, though, with the release of the Surface Pro 3, turning the Surface into a billion dollar business.
What changed? For one, Microsoft learned from the failures of its previous design choices, making the Surface Pro 3 bigger, thinner and more powerful. But even more important was the fact that Microsoft decided to scrap competing versions of the device. Previously, Microsoft had fractured its own product line, confusing consumers and frittering away resources on devices that nobody really wanted.
Samsung has already been down this path. Following the smash success of its Galaxy S3 phone three years ago, the manufacturer created phone after phone, flooding the market with subtle—and mostly inferior—variations on its flagship handset.
The result was a deluge of phones that were all kind of okay, and zero phones that were truly excellent. Small wonder Apple ate Samsung's lunch while setting profit records this past quarter thanks to the iPhone 6.
Uniting Against A Common Enemy
Android Wear should have had a year-long head start over the Apple Watch, but instead its lead has turned into an extended beta period. There are few standout Android Wear devices, and just last week we learned that only 720,000 Android Wear devices shipped in 2014—to say nothing of how many were actually sold.
Meanwhile, Samsung was the leader in shipments, but only by virtue of the fact that it has a lineup of six different smartwatches or smartbands bearing its brand. Again, we don't know how many wearables Samsung actually sold, and specific figures in this category were conspicuously absent from Samsung's recent quarterly earnings report.
Much of the blame falls to Google. But its hardware partners have also failed to hold up to their end of the bargain, producing unpolished, undesirable devices that make the idea of smartwatches unfashionable at best, and a passing fad at worst.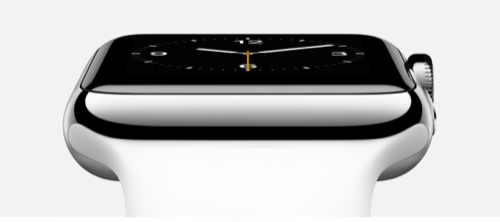 But if these companies turn tail on Google's wearable platform, the Apple Watch will stomp them. None can offer a compelling collection of apps and services anything close to what Apple can put together. Android Wear may not be much, but at the moment, it's all these companies really have.
And who knows. Maybe the next big version of Android Wear will debut right around April with a bunch of exciting new features, alongside a new slate of exciting wearables from Motorola, Asus, HTC and others. The fact that Sony's recent SmartWatch 3 ditched its forked version of Android for the wearable-optimized Android Wear is certainly a good sign for Android unity—even if the SmartWatch 3 itself is one of the least inspiring device designs yet.
Even if it doesn't, it's hard to see what other choice Apple's hardware rivals have. They can hang together with Google—or they'll most likely all hang separately.
Lead photo courtesy of Google, Apple Watch photo courtesy of Apple. Surface Pro 3 photo by Dan Rowinski and Samsung Gear S photo by Adriana Lee for ReadWrite