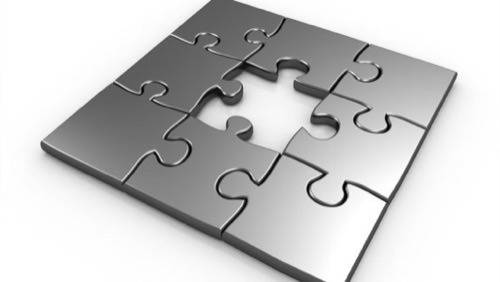 Settling the latest shareholder suit from Hewlett-Packard's Autonomy debacle should be easy. All HP has to do is show that it has actually built some marketable software out of the $10.3 billion acquisition. The question is, where is that software?
Stanley Morrical isn't convinced such software exists, so last week he sued HP in Federal court in San Jose, CA, accusing the company of fraud. Morrical is not buying HP's claims that Autonomy executives duped it into buying the British software maker last year through "serious accounting improprieties, misrepresentation and disclosure failures." HP has asked US and British regulators to investigate for criminality.
HP's Alleged Cover Up
HP says it will take an $8.8 billion write off from the purchase of Autonomy, most of it due to paying too much for Autonomy because of alleged shenanigans with Autonomy's accounting prior to HP's acquisition of the UK company. But Morrical says all of these allegations are covering up HP's incompetence in failing to upgrade Autonomy's software and release it as a sellable product.
"In an effort to conceal their own gross mismanagement, fraudulent conduct and potential exposure to securities claims, HP's officers and directors have blamed the entirety of the $8.8 billion write-down on accounting issues," Morrical's lawsuit says.
HP did not respond to a request for comment.
The suit's allegations stem from HP's announcement in November 2011 that IDOL 10, a major upgrade of Autonomy's IDOL 7, was ready. In general, IDOL software searches, organizes and manages all data within an enterprise. The upgrade included integration with HP's data analytics application, acquired that same year with the purchase of Vertica.
Where's IDOL 10?
While claiming to have IDOL 10 ready, HP actually had nothing to sell, Morrical is accusing. Essentially, he claims, IDOL 10 was vaporware.
"You go out in the market and say it's available and it's not," Aron Liang, an associate at the San Francisco law firm Cotchett Pitre & McCarthy, which is representing Morrical, said. "So either they knew it and they're lying or they don't even know what they're selling, which in some ways may even be worse."
David Schubmehl, a tech analyst for International Data Group, said he was briefed on IDOL 10 in June. However, Schubmehl says he hasn't talked to any companies using the software.
"I can't confirm that anyone is actually using IDOL 10," Schubmehl said. "However, I have had briefings about that back in June and it certainly seemed to be part of their big data offerings."
In an interview with the San Jose Mercury News, an HP spokesman declined to comment on the status of IDOL 10.
The suit also accuses HP's leadership of corporate waste and failing to meet their legal obligation to act in the best interest of shareholders.
Buying Autonomy
HP made the accounting allegations against Autonomy in November of this year, roughly a year after agreeing to buy the software maker. Other tech companies and industry experts have said Autonomy was overpriced.
The deal was brokered by HP's then-CEO Leo Apotheker, who was ousted months later and replaced with ex-eBay Chief Executive Meg Whitman.
Whitman, who was on the HP board when the Autonomy deal was approved, takes no responsibility for the purchase and believes HP shouldn't either. But shareholders aren't buying it. Others who have filed suits over Autonomy claim they are the real victims and they want their day in court.
In the case of Morrical, he also wants to see some real software come out of the deal. If HP has it, then the company shouldn't have any trouble showing him.
Image courtesy of Shutterstock.