I like using Twitter. I tolerate Facebook because I have to. And I'm on Google+ because everyone says I should be.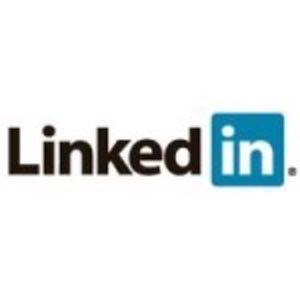 So that has left little time to give love to my profile on LinkedIn, which is, depending on how you look at it, either the biggest niche social network or the smallest of the big, all-encompassing social networks. Some people will tell you that sooner or later, all of our networking, social and professional, will be centrally located on Facebook. Others will insist that you need a LinkedIn profile, if only to protect the eyes of potential employers from falling on photos of you wearing an ugly shirt and a stupid grin at last year's company cookout.
I decided to err on the side of LinkedIn being here for the long run, and I decided it was time to give my LinkedIn profile a makeover.
I know the basics we've all heard – have a photo, make sure its a professional photo, make sure your profile is 100% complete and don't link Twitter or Facebook to automatically update your LinkedIn status. But I still wasn't seeing the results that had other people swearing by LinkedIn. I reached out to the career coaches, social media experts and hiring managers for the best strategies for making LinkedIn work.
Avoid Back-Scratch Recommendations
One of the LinkedIn features that wouldn't work on Facebook is the Recommendation, where clients, past bosses, and former and current co-workers can give you a mini-reference letter. With a few keystrokes they can give you a recommendation that is often more effective than the old photo-copied reference letters we used to keep in file drawers.
But here's the catch: potential employers can not only see who has written references for you, but can see who you have written references for. It doesn't look good to hiring managers when the only references you have are from people you have written references for. In small industries, where people may know one another, that problem can be compounded when you write a recommendation saying someone is great, when everyone in the industry knows that person is anything but.
"You want to limit how many recommendations you write," said Sree Sreenivasan, dean of student affairs and a professor at Columbia University's Journalism School and organizer of last week's Social Media Weekend in New York. "You probably don't want to write too many more than 10, depending on what industry you're in."
Connect
LinkedIn makes you go through a series of extra steps when you try to connect with someone. You have to demonstrate how you're connected, which helps cut down on potential spammers. Some career experts say this is a good thing, as, unlike Twitter, where you try to collect as many followers as possible, you should limit your connections to people you have worked with.
Sreenivasan thinks differently and said once people get through those verification hoops, he accepts their requests on his LinkedIn profile.
"If anyone in this room asks to connect on LinkedIn, I'll accept," he said to a lecture hall full of several hundred people at Social Media Weekend on Sunday. "Of course I would! You're all here, so it's like you're customers."
Use Keywords
LinkedIn has a feature still in beta that lets you search job-specific keywords (for example, writing, reporting, editing in my case). It will also show you if those keywords are being searched more or less on LinkedIn, and offer some suggestions for additional keywords to consider adding to your profile based on your search.
"Search engine marketing is very passive, but proactive participation on LinkedIn can be very helpful in this type of situation, where targeting is very important, and where displaying your expertise can be more productive in gaining qualified leads than blatant advertising," said Philippa Gamse, author of 42 Rules for a Web Presence That Wins. "Yes, it takes some focused time, but can really pay off."
On Wednesday, while killing time waiting for Facebook to announce its IPO, I added some keywords to my LinkedIn profile. Within 24 hours of adding the keywords "public speaking" to my profile, someone had emailed asking me to speak at a conference about using social media in college classrooms.
LinkedIn Is Not Your Resume
One of the biggest mistakes people make is simply cutting-and-pasting their resume into LinkedIn profile fields, according to Kristina Jaramillo, who runs the Website Get Linked In Help. It's a common mistake, which means people who do that are stuck in the crowd.
"The majority of profiles that read like resumes are not engaging and are not prospect or customer focused. Most business professionals' headlines just state their position," Jaramillo said. "Their summaries are written in third person and they do not explain how they can help and the results they achieve for clients."
Explore Apps
Kelly A Lux, a social media strategist at Syracuse University's School of Information Studies, said LinkedIn's iPhone app "is one of the best mobile social app user-experiences you will find."
Lux also likes the Cardmunch app for scanning business cards and automatically connecting with people you meet in real-life networking on LinkedIn, as well as the Job Change Notifier, which will shoot you an email everytime someone you're connected to lands a new position.
But that's just the start. Lux advises people to add custom Web site apps to their LinkedIn profile, like the Amazon's Reading List app to show what they're reading and TripIt, which shows where you are traveling.
TripIt is "great if you want to meet up with connections in cities you're visiting," she said.