For a service that is only officially available on a single platform (iOS), Instagram sure is doing well. In less than 10 months of existence, the photo-sharing app has managed to gain 6 million users, and its growth shows no sign of slowing down.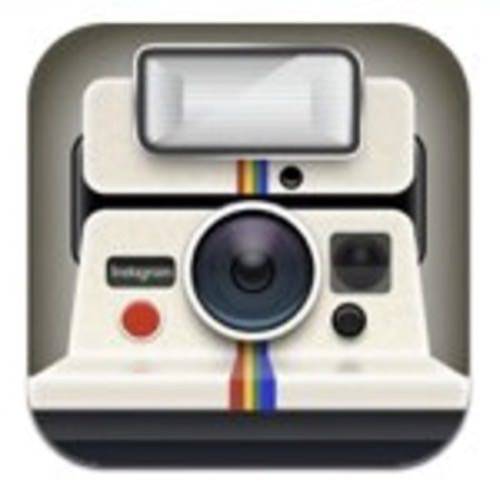 While using the service is itself pretty straight-forward, it isn't always obvious how to build a substantial following. Most users won't attract thousands of followers overnight, but there are a few tips and tricks that can get you there eventually.
1. Upload Only the Best Photos (And Not All at Once)
It almost goes without saying, but the first step to Instagram stardom is simple: take beautiful pictures. The images that get the strongest response on the service tend to be especially attractive, interesting and well-composed photographs. While it may be tempting at first to snap a photo of every meal or every time your cat finds its way into an empty box, redundant photos of the more mundane, day-to-day stuff won't grab much attention.
Nick Bilton, the lead writer at the New York Times Bits blog, has an especially active account, with over 39,000 followers.
"When I first started using Instagram I tried to use it as a sort of photo diary: updating pictures of drinks, my dog, or a fun evening out," Bilton told us. "I soon realized that Instagram is better served as a place to surface artistic, beautiful photos. Maybe it's the filters, or the community, but people tend to really enjoy and respond to beauty on the service."
When posting photos to Instagram, it's best to be selective, Bilton added. Rather than publish every photo you take, publish only the best ones, and do so with moderation. If you publish all of your best photos in one burst, some of your followers may miss them, and those that don't might get annoyed that you're flooding their stream.
Publishing photos selectively will also make it more enticing for others to follow you. If they see your name pop up somewhere on Instagram and click through to your profile, they're going to see your most recent photos. You'll be better off if the last few images are high-quality shots, rather than shaky concert photos you published in rapid-fire succession.
2. Pay Attention to What Works
To get a better idea of what type of content works well on Instagram, you've got a few tools at your disposal. First, make a habit of regularly checking out the "Popular" tab in the app to see what kinds of photos make it there. You'll notice a few patterns: there are almost always a few skylines, an adorable pet or two, some HDR shots and at least one attractive female.
Aside perhaps from the self-taken glamour shots, most of the photos on the "Popular" page share one of a handful of qualities: bright colors, unique angles or interesting use of contrast. Even subtle humor can pay off, be it Harry Potter-related jokes or Angry Birds Photoshop jobs.
Don't just copy other users' ideas, but do become familiar with the type of material that wins the "Popular" designation and try working some of those elements into your own images.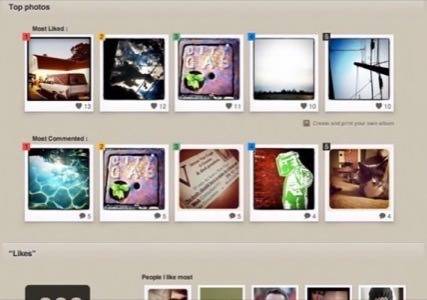 Another way to gauge what works is by analyzing your own stats. Instagram analytics services like Statigr.am help put things in perspective with all kinds of historical data about your account. Among much else, Statigr.am shows you which of your own photos have received the most "likes" over time, and which ones received the most comments. Try to look for consistent trends in your own most popular images and try to capitalize on those strengths moving forward.
3. Use Hashtags, Especially Popular Ones
Much like people on Twitter, Instagram users make use of hashtags to tag and categorize content. Tagging your photos gives them another opportunity to be found. For example, if I take a photo of a skyline and tag it with the very popular hashtag #sky, that photo will show up alongside thousands of others on the page for that tag.
Instagram's native iPhone app doesn't tell you which tags are the most popular, but the third party site Webstagram provides a list of the top 100 most frequently-used tags. The most popular hashtag on Instagram currently is #iphoneography, which is broad enough in meaning that it can be used pretty liberally. Other popular tags include #sky, #cat, #dog, #flower and #sunset. Tagging your photos with these hashtags, when appropriate, can increase the odds of your images being seen by others.
Even if a photo has already been published, you can go back and add hashtags in the comments. We tried this on a number of our old photos, focusing on some of the more popular hashtags, and we immediately started getting new likes and follows, in some cases on images we had posted several months prior.
4. Follow Others
One of the actions most likely to garner new followers on Instagram is following others, not unlike the way Twitter sometimes works. At the very least, it will call the other's attention to your profile and if they like it, they'll likely follow it. Of course, there are no guarantees. But in general, if you routinely follow new people, you're bound to get some return follows.
Don't just bulk follow a bunch of random people and hope they'll follow you back (another behavior common on Twitter). Rather, take the time to find profiles containing images you like the most. The "Popular" tab is a good place to start. It's also worth perusing the profiles of users followed by some of the people you already follow.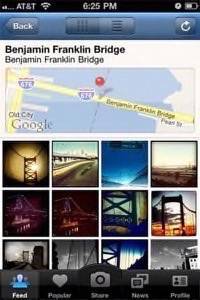 5. Geotag Your Photos
Like using hashtags, geotagging provides another data point that can be used to categorize and display content. On Instagram, each defined location has its own page, which includes a map of the location and any photos taken there. Thus, anybody who publishes a photo from that same location (or views a photo taken there and taps the location's name) will see your image as well. If they tap through to your profile and like what they see, you've got yourself another follower.
In addition to the official iPhone app, there are several third party Instagram apps that display photos by location.
6. Like and Comment on Other Photos
One of the easiest ways to grab the attention of like-minded Instagrammers is to generously "like" the photos that catch your eye, whether they be in your existing feed or outside your network. If you have a compliment or comment to make, don't be shy about it. Taking the few seconds it requires to comment on another user's photo can drive new viewers to your profile.
Of course, don't get spammy. If you genuinely like and comment on photos that you find interesting, funny or aesthetically pleasing, chances are the person that took them (and their followers) might appreciate the kind of images you're posting.
See Also: How to Get More Instagram Followers (2012 Edition)