I want to tell you about one of my favorite things on the Internet. Storify is the best way to gather tweets, comments, snippets and images from all around the Web and put them into one post. It's a new way of blogging that lets all your Internet friends participate.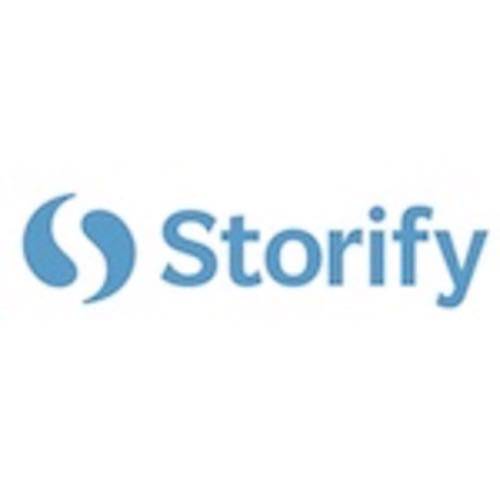 Storify.com on the desktop is the place to start. You can use Storify to capture a momentous event online, or you can ask a question and curate the best answers. Its uses are almost limitless. I've gotten so much out of it as a blogging tool, and I know you will, too.
Storify Is A Noun And A Verb
Storify rolled out a gorgeous update to its interface yesterday, and now is a great time to start using it. In yesterday's Big Question, we asked, "What's your favorite way to use Storify?" We got some answers, but they were mostly gripes and questions. So I thought I'd offer some suggestions.
Here are a few ways I've used Storify. I hope they'll inspire some cool new ones. Some are just for fun, but others made for great work. Storify is totally embeddable and SEO-friendly, so it's well worth learning as a tool for making your site more social and letting your audience participate.
Storify Breaking News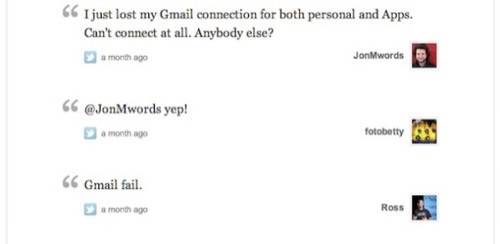 In the Twitter Age, news unfolds in real time. Some believe that the Twitter-ification of information is harmful, but I couldn't disagree more. Twitter condenses bits of info so that they flow smoothly, rather than in chunks. One tweet is not the story; the whole stream of tweets is.
When an error propagates on Twitter, the correction propagates just as quickly. The real-time, right-now nature of Twitter is just a snapshot. Over a period of time, a whole story emerges. And its not just the story of what happened; it's also the story of how it happened, how we got there and what we learned along the way.
When I noticed Gmail was down on September 23, I tweeted my observation and then started Storifying what I saw. With the torrent of tweets going by, how did I catch the ones I wanted? Great question. I used the Twitter ? button. Whenever I saw a tweet I wanted to include, I faved it, which made it easy to grab from the Storify favorites tab, which now looks like this: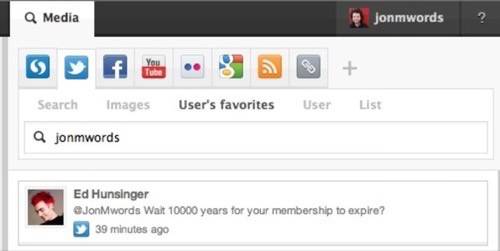 Storify uses drag-and-drop to move messages from the service tabs – Twitter, Facebook, YouTube, SoundCloud, Flickr, Instagram, Google, RSS, and more coming soon! – into your story. Favorites are a great way to pull out the posts you want, so that they're all right there in Storify and easy to find and drag.
I grabbed the best replies to my tweet as well as other messages about the outage that streamed by. I threw together a breaking news intro, and I just embedded the Storify below the fold. That way, I could just work on the Storify, and every time I clicked 'Save,' the RWW post would be updated with the new messages I added.
It wasn't the most serious story, but it did great, and that's because it was fun! I did the usual, boring updates at the top of the post about what was officially going on, but the Storify part showed what it was like, the experience of the Gmail outage as we Gmail users felt it.
Ask Questions, Storify Answers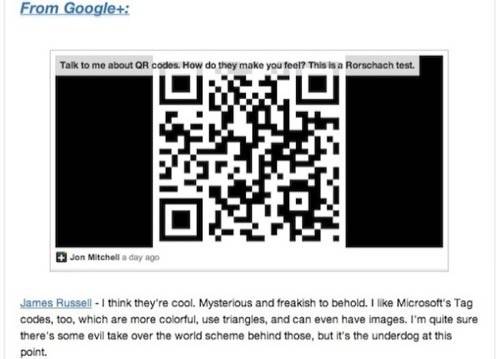 Yesterday, a developer emailed me to show me a cool QR code maker he made. I wanted to write about it, but I didn't know how. It wasn't news, and I didn't think a whole review of this one pager was warranted, as neat as it was. So I asked myself, "What is it about QR codes?" Then, I realized I should just ask my Twittizens and my Circlemates!
Now, here's where you stop me and say, "But Jon, there is no Google Plus tab on Storify." And I will reply, you're right, BUT! The Storify folks told us that's coming soon, for one thing, but there are also passable work-arounds in the meantime.
In addition to posts from around the Web, Storify lets you add text and images yourself, and you can add hyperlinks to text. For my Google Plus responses, I decided to put a link to the whole thread in, which pulled in the QR code image I attached to the Plus post, and then I just copied and pasted the text of the answers below, making the names into links to people's Plus profiles. It doesn't look great, but all the info is there:

As an alternative, our community manager, Robyn, used screenshot images of Google Plus posts in her Big Question Storify yesterday. It looks much better, but the text isn't really on the page. That has some SEO and accessibility issues, but it looks better. And my text way was a lot more geeky work. For a service that isn't built into Storify yet, one must decide between these trade-offs.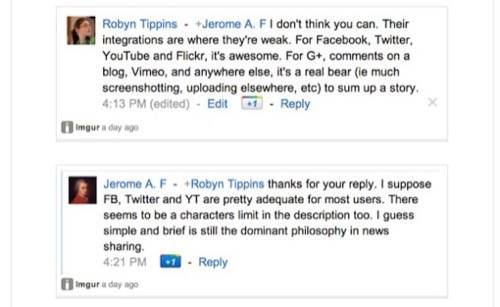 And hey, Google Plus? If comments had their own permalinks, that would be really nice. Just sayin'.
Anyway, after a great day of collecting, I put together this post by setting up the questions and then embedding the Storify of the RWW community's answers.
Storify And Share Your Favorite People

If you've been following along at RWW, you know that #FollowFriday is my favorite Internet holiday. On Web 2.0, or whatever version this is, sharing people is the best way to find new sources of information and fun.
But #FF tweets disappear into the ether. Storify is a great way to gather up all your #FF recommendations and share them in one place. Check out this Storify post I did on #FollowFriday, July 15, in which I shared my Internet heroes.
How Do You Storify?
There are so many more ways to use Storify to preserve great moments on the Web, and I've hardly thought of them all. Do you have any examples you'd like to share? Post them in the comments!