Looking to take your email marketing game up to the next level? Here are the best practices and key considerations that will help you create a high converting email marketing campaign to win going forward in 2020 and beyond.
Personalization is still king
Consumers expect brands to provide personalized experiences. In fact, studies suggest that as many as 80% of surveyed consumers say they are more likely to purchase from a brand if it offers personalized experiences.
Further research suggests that the conversion rate is 10% higher when personalization is part of the email content.
Personalization is key to a high-converting email marketing campaign because subscribers want to be seen as individuals. Therefore, personalization is one of the key strategies you should employ (if you have not already) to win email conversions.
Email personalization tips that will help you increase email conversions.
Include each subscriber's name in the subject line.
Send emails from real service representatives instead of a corporate account.
Include a customer's first name in every email.
Consider user demographics and locations to create more personalized email copies.
Change visuals and copies in emails to make them more appealing to different audience segments.
Send out personalized recommendation emails concerning each customer's buying history.
Here is an outstanding example of how a beauty product retailer Sephora uses personalization in emails.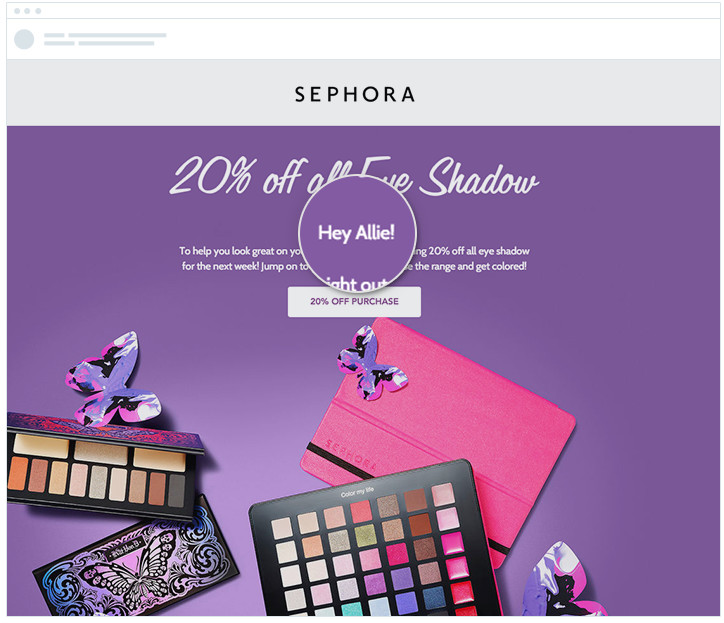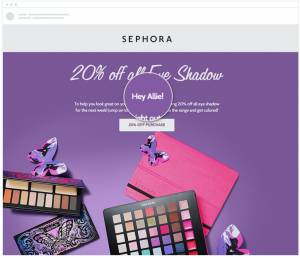 Image Source: Sephora
Don't forget about mobile experiences
As more and more consumers use mobile devices to communicate with brands and shop online, you want to make sure your emails are responsive and mobile-friendly. Studies show that mobile opens account for 46% of all email opens. This means that by failing to provide mobile experiences, you are risking to lose almost half of your audience. Further studies show that customers delete emails that do not display correctly on mobile devices within three seconds.
The numbers prove that responsive email design is an absolute must if you want your subscribers to convert. That is why you want to have a strategy in place for optimizing your emails to display well across all mobile devices. This includes not only smartphones, but also tablets, laptops, and other devices, like smartwatches.
When designing your emails, make sure to build a logical content hierarchy that will make sense across different devices. This means structuring your content blocks in a logical way that will make sense when viewed both from a computer screen and a mobile device screen, like so: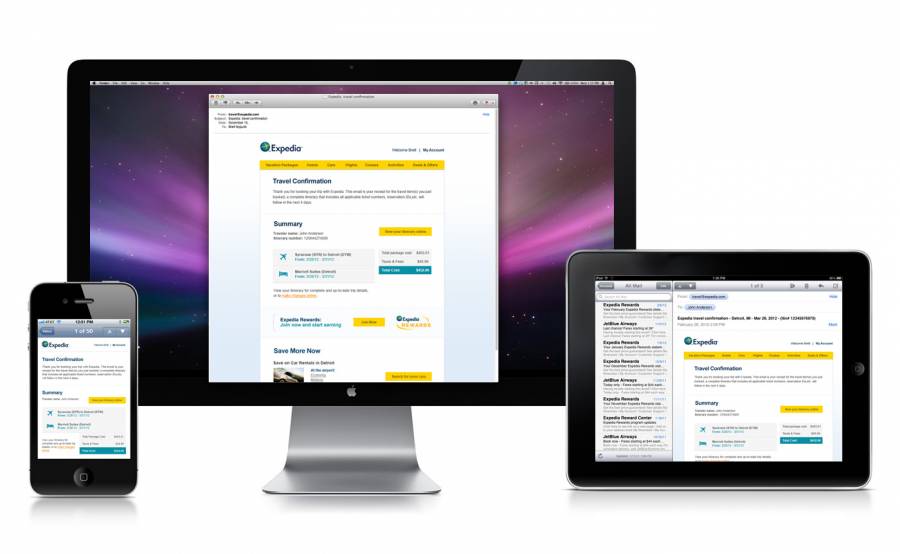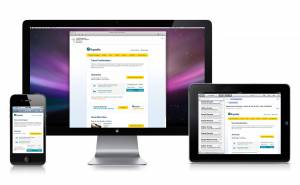 Image Source: webdevs dot com
Implement persuasion techniques
Implementing persuasion techniques can help you shape a more positive attitude towards your brand and lead email subscribers to make the desired action.
Let's take a look at the best persuasion techniques and practices worth applying to your email marketing campaign.
Personalization
98% of marketers cite personalization as a major factor that improves customer relationships. Indeed, the majority of marketers implement some form of personalization in their marketing campaigns.
Yet, not all of them know that the effectiveness of personalization has a lot to do with how human brains work. Personalization in emails works because of selective attention and human ability to distinguish their names from the background noize.
Social proof
The social proof persuasion principle revolves around the idea that a person who doesn't know how to behave in a certain situation will look at other people to imitate what they're doing.
Humans use social proof as a confirmation that their behavior is socially acceptable, and therefore, correct. So, you can use customer testimonials, reviews, user-generated content, and other forms of social proof in your email copies to increase conversions.
Bribery
Bribery is another powerful persuasion technique you can use to increase email conversions. It is based on the idea of offering extra benefits in return for a conversion.
In the context of email marketing, you can offer discounts, contests, coupons, special offers, sweepstakes, or generally anything free and extra.
Artificial intelligence is on the rise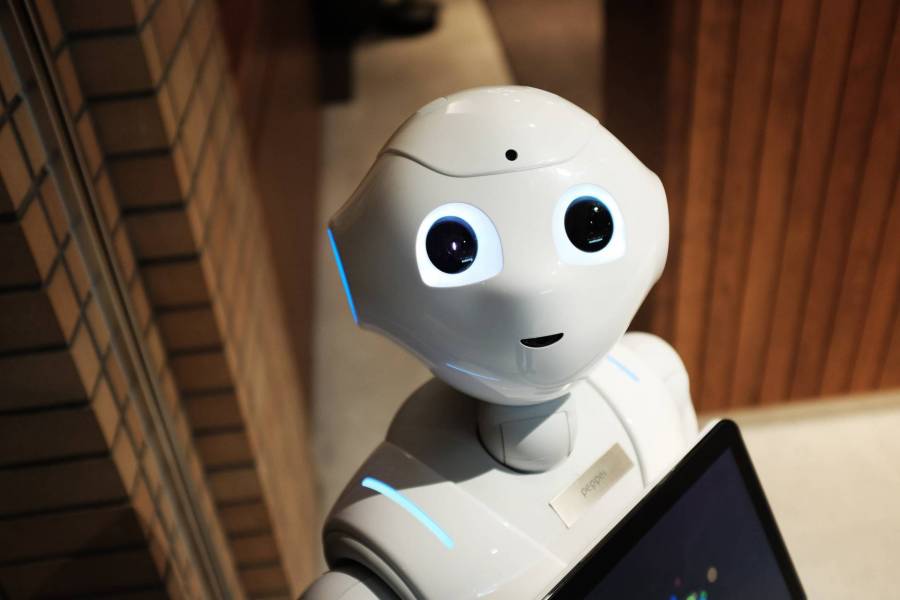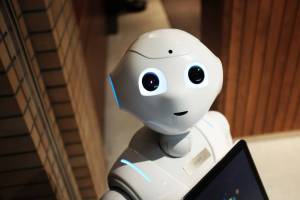 Image Source: Pexels

Experts from Essay Writer suggest that with artificial intelligence (AI) on its rise, it is expected to be the number one technology to improve and streamline many marketing processes, including email marketing.
While many marketers already use email automation tools, AI can take your email marketing game up to the next level.
Email automation only streamlines processes but, unlike AI, does not improve decision-making. It makes sense to use AI for tasks that cannot be performed by your fellow marketing team.
A few applications of AI in email marketing that can help you increase the conversion rate dramatically.
AI can help you improve deliverability by restructuring email copies, optimizing send times, and cleaning up email lists.
AI can help you draft email copy and subject lines by analyzing other subject lines and email copy.
AI can help you create smarter email newsletters by sending out hyper-personalized automated newsletters.
A/B test, adjust, repeat
Before A/B testing was invented, an average marketer developed its strategy, implemented it, and just hoped for the best. Luckily, modern testing methods allow marketers to evaluate the effectiveness of each email element and give you hard data on what causes conversions.
Let's take a moment to make sense of A/B testing. A/B testing is a testing method that allows you to measure the effectiveness of each email element.
Here is how it works. Let's say you have two identical email drafts with just one difference: the image choice. You want to know which image better resonates with your audience and causes more conversions.
You send out two versions of the same email with two different images to two different groups of your email subscribers. Then, you use data evaluation tools to see which email version caused more conversions.
The main idea behind A/B testing is sending out two versions of an email to different halves of your audience to see which one performed better. You can run A/B tests to examine the performance of the following email elements:
Subject lines (length, word order, content)
Call-to-actions (button vs. text)
Visuals (images vs. no images, style of visuals)
Copy (length, content, tone of voice)
Personalization (personalization vs. no personalization, positioning)
Keep in mind that proper A/B testing requires you to test only one email element at a time. This means that you need to run multiple A/B tests if you want to test out multiple email elements. This way, you will get unbiased and objective testing results.
Wrapping it up
In the world of continuously changing digital trends, it is hard to stay in line with the competition and deliver the most effective email pieces. Hopefully, these five practices and key considerations will help you create a high converting email marketing campaign.
Before you go, let's quickly wrap up what you have learned today about creating an email that will convert.
Including a personalized element will make the email more relevant to the subscriber and increase the chances they will convert.
As almost half of the email users check their email from mobile devices, creating responsive email design is an absolute must to increase conversions.
When implemented correctly, persuasion techniques are a powerful way to get more subscribers to convert to paying customers.
AI can help you streamline and optimize your email marketing efforts.
Next time you run an email marketing campaign, consider conducting A/B tests to identify which email elements cause more email opens and conversions.
You can start adjusting your email marketing strategy now and win in 2020 —  and beyond.