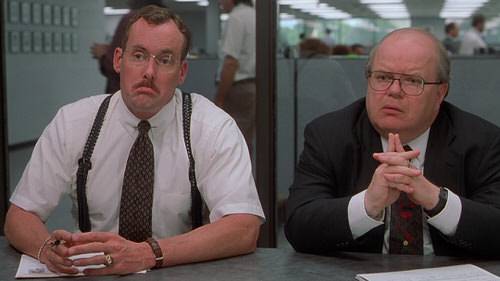 Dan Schawbel is a Gen Y career and workplace expert, the Founder of Millennial Branding and the author of the new book, Promote Yourself: The New Rules For Career Success (St. Martin's Press).
In the past, our personal and professional relationships were separated by office walls. Now, through the widespread adoption of social media, they aren't.
Today, the relationship between employees and their managers has become more complicated because everyone is online, communicating all of the time. All workers have to consider their social-network relationships as they develop their careers and network at the office. If you don't accept your coworker's friend request they may take offense and you might burn bridges with them. If your profile is private, you might be perceived as hiding something from the people you work with. If you share an explicit picture on your Facebook wall and your manager sees it, that could hurt your credibility at work, even though you think it shouldn't.
Millennials Rising
In a new study in partnership with American Express, we found that millennial employees—those who reached young adulthood around the turn of the millennium—are more comfortable being friends with managers on social and professional networks than their managers are.
When it comes to Facebook, only 14% of managers and 24% of employees are either very comfortable or extremely comfortable being friends with each other. As for LinkedIn, 32% of employees and 24% of their managers are either very comfortable or extremely comfortable being connected.
There is a generational gap when it comes to the workplace. Gen X and Boomers are more hesitant to be connected to younger workers. They don't want to interfere in their colleagues' personal lives and they are more private in their own life, resisting the temptation of posting everything online.
Some managers are more inclined to connect with their employees on LinkedIn over Facebook. LinkedIn is still viewed as a professional network, while Facebook is seen as a social one.
"For me, Facebook, is for my friends and family so I am pretty selective with who is a part of that social network," says Mike Proulx, senior vice president of digital strategy at Hill Holliday.
Changing Profiles
Naturally, people will be more open and share more personal parts of their lives if they have reservations about who they accept as a friend online. While you may choose to make your profile private and only accept family and friends, that could change over time.
We did a study last year of four million Facebook profiles and found that the average millennial has nearly 700 regular friends and 16 coworker friends. As the strength of your relationships change over time and people change jobs, you're likely to end up connected to a coworker at some point in your career.
While Proulx is more reserved, other managers are more open and encourage social network connections with employees. Scott Gulbransen, director of social business strategy at H&R Block, views coworker connections as a great way to develop stronger relationships with employees.
"Even though we may have different views and interests, it allows them to see more of the human side of their boss—that's a good thing," says Gulbransen.
When you have insight into your manager's social life, you might be able to bridge new connections and start new conversations that you wouldn't have brought up in the past. They can also learn more about you, your interests and how you live your life.
A lot of managers that I speak to are open to online connections if there's trust between both parties. If there's enough trust, people won't judge each other as harshly and are more comfortable with opening up.
"If the employee and I are genuinely friends and want to have this connection on a social platform then I don't have an issue with it," says Steve Fogarty, senior manager of strategic programs at Adidas.
Employees should strive to be friends with their managers because managers hold the keys to unlock new opportunities and have the power to promote.
While some managers and employees are trying to separate both their personal and professional lives now, the future is open so we won't be able to live two different lives—they will be one and the same. By being smart about what you post online and how you present yourself today, you will be set up for future success.5