The Centre for Urban Science and Progress at New York University has recently released the findings from a smart city pilot study. It's the first in-depth analysis of a local New York Neighborhood intent on measuring the quantified community. They utilized IoT sensors to collect and analyze quality-of-life measurements at high spatial and temporal resolution in the neighborhood of Red Hook, Brooklyn.
Red Hook is an economically disadvantaged neighborhood. There is no subway service, only a few Internet hot spots and close to 70 percent of the population lives in New York City housing projects. Residents experience an asthma rate of more than 2.5 times that of the national average and more than a third live below the federal poverty line. The life expectancy of residents in Red Hook is 10 years lower than the national average. Red Hill was significantly affected by flooding caused by Hurricane Sandy in 2012.
The measurement of quantified communities is a long-term neighborhood informatics research initiative. Researchers will study three New York neighborhoods-Hudson Yards, Lower Manhattan, and Red Hook. They aim to collect, measure, and analyze data on the physical and environmental conditions and human behavior of each neighborhood to better understand how neighborhoods and the built environment affect individual and social well-being.
Between physical environment and social health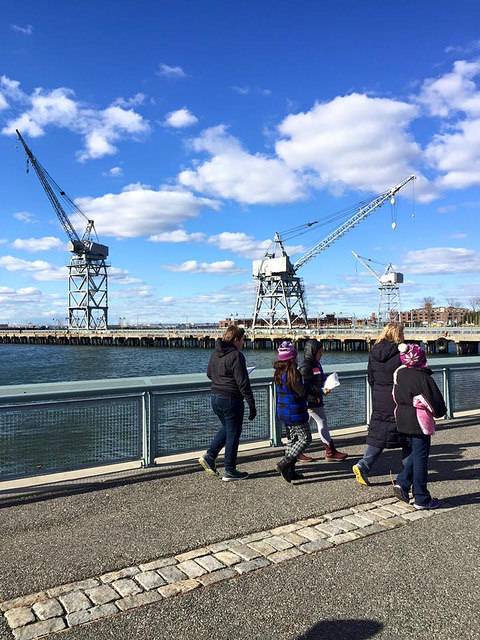 Researchers explored the correlation between the physical, environmental, and social components of the community. Baseline community measurements focused on environmental measurements including air quality, temperature, pressure, humidity, and luminosity.
They collected air quality data, particularly PM2.5 concentrations (which have been shown to have a direct impact on cardiovascular and cardiopulmonary health) at the street level. Coupling this data with building energy use data allows them to explore how the quality of the built environment, human behavior, and environmental conditions interact to affect public health.
Researchers  explored the impact of an urban heat island (UHI). This is where man-made urban surfaces (such as concrete and asphalt) lead to an increased heating of the surrounding area. UHIs are linked to respiratory health conditions, high energy consumption and pollution. Localized temperature quantifications enable researchers to ascertain the connection between temperature, physical environment and resident health.  The result can assist local authorities to identify buildings and communities vulnerable to heat waves and other heat related emergencies.
Citizen science makes metrics inclusive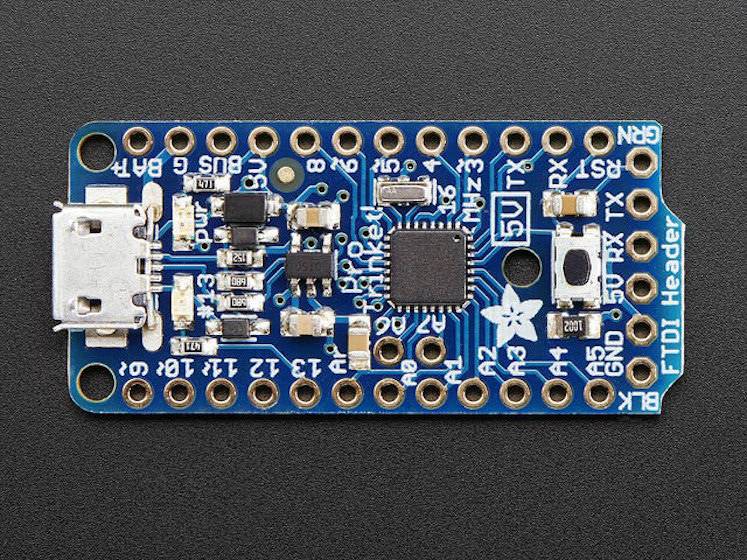 A new urban sensing platform was developed for the project, the QC Urban QoL Sensor. This is a low-cost, but reliable sensor array using the 5V Trinket Pro by Adafruit Industries. The devices measure air quality, noise, light levels, pedestrian counts, and temperature/pressure/humidity.
When the sensor data is combined with administrative, mobility, social media, and Wi-Fi usage data it can create a neighborhood profile to benchmark changes over time and compare to other areas of the city. These measures are designed to help communities identify and solve problems, focusing on issues of environmental health and mobility, through new sensing modalities, analytics, and data visualization. The Red Hook Initiative (RHI), a local social services community organization, was enlisted to install the sensors and engage with the local community to provide additional, volunteered data.
Four sensors were installed Red Hook at different heights. Local residents were also provided with portable sensors for a short period of time to measure temperature, noise and air quality at five-second intervals. This provided an opportunity to  identify problems through data science by those that know the area best.
While IoT technologies are viewed as the next generation of urban infrastructure, low-income and economically distressed communities are often not the focus of urban and civic technology deployments, and the question of equity continues to be overshadowed by expedience in many technology-led city strategies.
Great opportunities for collaboration
The efforts of CUSP correlate well with other community projects such as Red Hook Wifi which aims to bring free local Wifi to residents, Hack Red Hook where participants created projects such as HighGround.nyc, a system that manages vehicle evacuation during emergency flooding situations. There's also Open Sewer Atlas NYC, an open source mapping and data project that aims to assist in the improvement of wastewater / stormwater management by organizations with limited access to technical information and data.
In regard to whether it is possible to elicit sensor data that can be utilized to influence local community or public policy, CUSP's results have so far been somewhat underwhelming.
The biggest spike in air pollution was attributed to a local community BBQ.  But researchers have been successful in creating a community project that involved local residents. Their data is only from the first of the three neighborhoods to be compared and contrasted. It's a great opportunity to compare different neighborhoods and the impact of land use, and ultimately involve citizens in smart science within their community.