PacketTrap MSP has come out with a new 6.0 version that is chock full of features and is specifically designed for the Managed Service Provider (MSP) or for multiple data center enterprises to monitor and troubleshoot their networks.

PacketTrap can be used to diagnose and correct a lot of different network problems, such as traffic analysis, network maps, bandwidth issues, hardware and software inventory, remote control of desktops and servers, anti-virus protection, report on overloaded disk volumes and other device management issues. There are various versions, including one for MSPs that can be hosted remotely, or on-premises versions that can be installed inside a corporate data center. They are in a somewhat specialized field where Kaseya, Spiceworks and Enable Software are three of their competitors.


The new 6.0 release has what they call full screen dashboard mode which can be used to rotate through all your individual dashboard screens. It is designed to sit up on the wall of your network operations center. Also included is an array of custom gadgets, so users can create their own gadgets from templates and can turn into reports that can be run too.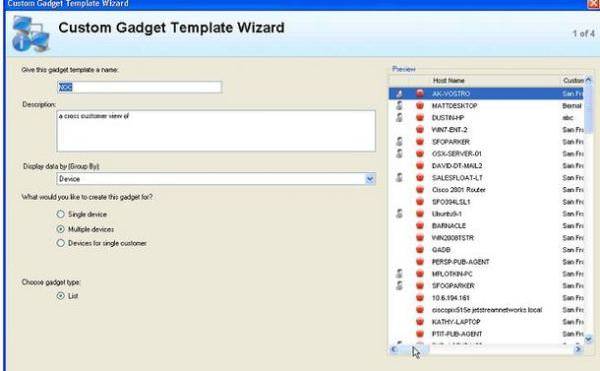 Second is the addition of anti-virus monitoring tools. These allow the MSP to deploy and manage all AV software across the customer's environment, and sell an additional security service, using GFI/Sunbelt's engine.
Also new are global data collection and remediation policies that can be executed across the entire enterprise. In the past, these policies couldn't be created for more than a single customer, again making it easier for an MSP to populate and enforce a single policy across all its customers easily.
Added to the long list of devices that can be monitored is the ability to monitor VMware ESX servers and their VMs that are running on each server.
Finally, their community discussion page is now embedded inside the main product's Web pages, where you can find scripts, ask questions from their knowledge base, and other items.
You can download a trial version, and pricing is available by number of sites starting at $327 per month for up to five sites, with up to 500 devices total across all the sites. Anti-virus is an additional $8 per year per device.