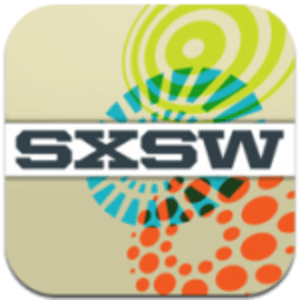 If 2010 was the year of location-based services, then 2011 is certainly the year of group messaging. With a slew of new group messaging apps dominating this year's SXSW conference in Austin, Texas, the big questions have been why now and why not Facebook or Twitter?
The answer, it seems, could be very simple. Group messaging apps do something that sites like Facebook and Twitter don't – they take away the magic and the guesswork and provide a blunt instrument for communicating with small groups of people using both data and text messaging.
Last week, I moderated a panel on group messaging and one of my first questions was, "Why now?" The only real answer I got, however, was that smartphone adoption had reached a level where group messaging had become feasible. And that makes sense – SMS technology isn't able to function in the same way, whereas smartphones can mix data and SMS and act as hubs for group communication. Smartphones, by using data, also bypass absurdly overpriced text messaging fees. I don't know about you, but I still refuse to pay an extra $20 a month for unlimited text messages.
The question, in my mind, then became "Why is it so popular now?" Of course, I like talking with my friends, but don't I have a million tools to do this already? The two most obvious examples of this would be Facebook and Twitter. But both lack in some very specific ways, as do many other services of their kind, that opened up the space for this onslaught of group messaging apps.
How Facebook and Twitter Fail at Group Messaging
In the case of Twitter, we find a tool that is not truly built for conversation. At its core, it was built as a way to update the Web through SMS, so while mobile communication lies at its core, group communication does not. The @reply and the hashtag were user-created functions that tried to solve the issue of communicating with other users. But they only sort of work. If you try to have a Twitter conversation with multiple people, you quickly find that you're running out of space for your message as you tack on new names to include in the conversation. There are still only 140 characters. Twitter is also inherently public and the only way to make communication private is to either send direct messages to other individual users or to close off your follower network entirely. On average, Twitter is best as a broadcast tool and secondly as a tool for one-on-one interaction, not as a group communication tool.
So, Twitter's out. What about Facebook? Facebook is for communicating with your friends, right? There are a couple issues for Facebook in this realm, which the company is likely trying to address with the recent acquisition of leading group messaging app Beluga.
When it comes to Facebook, there are a few distinct ways to communicate with friends and groups. There is the status update, the message (which it recently combined with chat and SMS, to attempt to address this very issue) and then the group-specific update and message. In terms of the status update, there is something very key getting in the way – magic.
When you put up a status update, you have no idea who will see it on the other end. Ask "Anyone want to go out on the town tonight?" in a status update and you're likely to get a response from that kid you knew in high school, your bored friend who lives in another state and your cousin. Facebook also introduced a "Groups" feature last fall to address this issue, but it's more topically-focused and static than most group communication requires. As for messages, Facebook announced an entirely new and entirely confusing messaging system last fall that is supposed to seamlessly connect users across devices, whether laptop, tablet, smartphone or feature phone. Four months later, and still not all users have the new system.
Beyond that, Facebook still manages to confuse its users with the idea of whether or not their friends are online or offline. Never mind the fact the little "online" or "idle" icon seems to have little to no bearing on whether or not your friend is present, but it also seems to indicate that we need to change our method of communication based on what it says. Suddenly we need to consider whether or not the user on the other end is at a computer currently or not, when really it doesn't matter.
Facebook is trying to fix this with its new system, but still it has different words and slightly different definitions for forms of on-site communication that only confuse the issue. Do I want to "chat" or "message" you? Yes. Chatting is messaging, just faster. But messaging can involve multiple people, while Facebook's chat is only one-on-one. Confused yet?
Group Messaging: Interruptive, Mobile & Un-Magical
Enter group messaging apps like Beluga, GroupMe, Kik, Fast Society and slew of other apps hitting the market as we speak. Group messaging apps simply assume that you are engaging in a real-time and asynchronous communication.
Group messaging apps make it simple to communicate with the people you want to communicate with. There is no magic involved. There is no algorithm. You're not throwing a message into a bottle to see who finds it on the other end – you're sending out a message that will arrive as an interruptive SMS or push notification on the phone in all your friends' pockets, wherever they may be. You're quickly creating and reorganizing social circles, on the go, according to the situation. And that communication is as private (or public, as with GroupMe's "joinable" groups) as you want it to be. And even your SMS-only, feature phone toting friends can play along.
Until now, we've dealt with large-scale social networks and the communication within has been largely public and imprecise. On the converse, it has been too precise, only properly functioning for one-on-one messaging or more static, topically focused grouping. Group messaging sneaks in beneath and finds a way quickly into our pockets and our daily lives.
Of course, this realm of new apps has taken off quicker with techies and early adopter types, but get ready for the oncoming mainstream explosion. Last year's location-based apps took explanation and still haven't gone mainstream. Sharing your location with the general public can be scary. Sharing your thoughts and ideas, your location and your pictures, with small groups of friends is the exact opposite. It's natural, it's friendly and it's going to be huge.