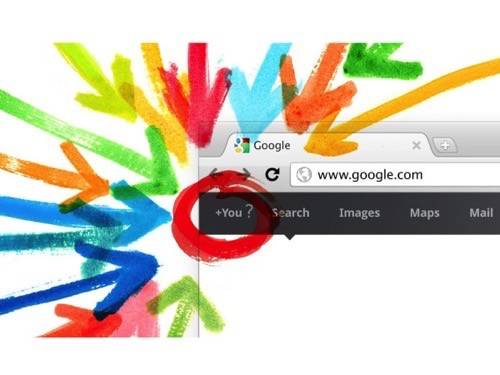 Google+, Google's social network, turns 2 today. And like a toddler, it's starting to find its footing after a lot of crawling around and wailing.
ReadWrite was the first outlet to report on Google+, creating a lot of anticipation for Google's take on social networking. Like many people in the technology world, I signed up for Google+ as soon as I could after the June 28, 2011 announcement.
What Google Got Wrong At The Get-Go
Like others, I keenly remember some initial disappointments.
The first was that the Picasa Web albums associated with the Gmail identity that I used to join Google+ immediately turned into Google+ albums. At the time I found the change made sharing my photos a little more difficult.
How Google+ Has Morphed Over The Past Year And What We Can Expect In 2013
Google's broad move to link Google+ to Gmail, with narrow exceptions, made practical sense: It leveraged an existing relationship it had with users. Yet it has hobbled the service's flexibility by tying users to one Google-controlled email address. (I ended up creating a new, non-Gmail Google Account for Google+.)
Ghost Town+?
My next problem was that I found few friends jumped on the Google+ bandwagon.
I did not give up on Google+, but I will admit putting most of my energy into my own blogs, Twitter, and Facebook.
Two years later, though, Google+ and I seem to be finding new reasons to like each other.
Apparently I am not alone. Google+ is, by some counts, now the second-largest social platform with an estimated 343 million users. Facebook has 693 million users and Twitter is in third spot with 288 million users.
There are serious questions about how Google counts users of Google+, but we'll leave those aside: It's clear Google has gotten at least some of the people who use its other services to embrace the social aspects of those services powered by Google+.
Tools For Sharing
Being active on all three platforms, as well as Tumblr, gives me a good perspective. I also manage Google+ and Facebook pages for a couple of organizations. Of course, I also use all the platforms, as well as my websites, to promote the books that I write.
While I have more friends on Facebook and more people following me on Twitter, I find the interactions that I have on Google+ are more likely to result in a conversation with someone who can help me with my business objectives.
Like many people, I have a lot of old grade-school and high-school friends on Facebook. I enjoy communicating with them, but it's often about trivial stuff and rarely does much for my business goals.
There are some basic things that I like about Google+ that are hard to find in other social platforms.
The first and most basic of all is that I can edit my posts. As a writer, I strive for accuracy. It drives me crazy when I see a spelling or content error in a Facebook post or a Tweet. Facebook is still testing editing options. On Twitter, the only way that I can fix a tweet is to delete and start over. Google+ lets me edit what I have written, just like an intelligent Web app should do.
Second, I find Circles a much better way at directing my content to the proper people. I'm not alone in liking Circles. And Google+ is designed around them: Google prompts you to use them when you sign up, so you end up organized from the start.
You can mention a couple of people in a Facebook post, but if you do content like me which spans the spectrum from travel to technology, the circles in Google+ work much better for targeting content. I have never taken to Twitter's lists—they're hard to use, and Twitter's support for them seems to have waned—so I don't know how they compare.
Picture Perfect
When it comes to pictures, I now find the enhanced Google+ a much better way to share pictures than Facebook, Flickr, or even Google's own Picasa. I have a college friend with whom I often share bird and landscape pictures. In fact, he and I both use Google+ to share items. Sharing with Google+ between us has replaced emailing with attachments.
Google+ Update Adds Crazy Big Cover Photos And Other Stuff
On Facebook or Twitter, there are items that I will not share because I have learned that politics can cause problems, especially on Facebook. Being a liberal in a very red state, I have a circle of friends on Google+ who agree with me politically. It is easy to share a sensitive article with them on Google+ and avoid the negative feedback.
Community Feel
Perhaps the most exciting thing for me is how easy it is to set up an effective, nice-looking community on Google+. Creating a nice community on Google+ is far easier than on Facebook. There are no annoying notices that I need X number of likes before I can move to the next level. It is also easier to manage and to target specific information to people in the community.
Facebook Pages for organizations or businesses seem to take a second seat to individual users when it comes to new features like adding multiple pictures. By contrast, Google+ seems to give community pages all the goodies.
I am just starting to experiment with Google+ Hangouts so I cannot provide much perspective there, but I can tell you that Google+ is going to get a larger share of my focus in the coming year—especially now that Google+ has rolled all of its chat services together under the Hangouts name.
The Other Social Network?
If the next two years bring as much progress, Google+ might end up challenging Facebook. Certainly I think Google+ has gotten well beyond the earlier worries that it would not survive. I hope Google keeps bringing improvements to Google+. They have my attention now.