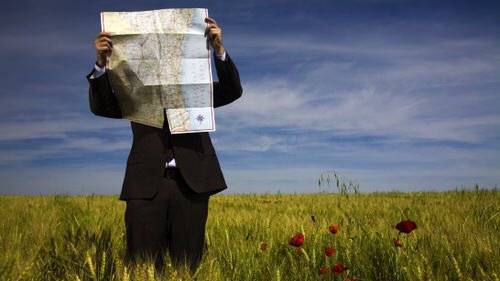 What Google giveth, Google taketh away, and developers tapping into Google services had better just deal with it.
That seems to be the prevalent attitude from Google, as the new update for the Google Maps app for Android begins to roll out today (with an iOS update on the way). At the same time, the company has also quietly announced it's pulling the plug on Google Latitude, a geo-location service that was launched back in 2009.
According to a support page posted by Google, Latitude will be shut down very soon: August 9, 2013 is the cut-off date—a mere 30 days out. Google Latitude in Google Maps for Android, Latitude for iPhone, the Latitude Application Programming Interface, the public badge, the iGoogle Gadget and the Latitude website will be shut down on that day.
The Google Latitude service is an add-on to Google Maps that allows mobile phone users to let specified Google account members know where they are. A user's location could appear on Google Plus as a status update, or could be viewed on an iGoogle home page (before that service shuts down in November 2013) in case a loved one wanted to see where a user was at any given moment.
The service also featured automated check-ins and departures, as well as deals from commercial participants. Android users of Google Latitude could also see a check-ins leader board, which let them see other users who are checking in at a particular business.
Location sharing and check-ins will now be handled within Google Plus, Google said. Location History will be manageable from a single aggregated setting within a user's Google account. And, while you won't be able to export friends' location information, you can export your own location data using Google Takeout.
Google Latitude, Meh Attitude
Google Latitude was originally built by the same folks who created the Dodgeball geo-location service, which Google bought in 2005. (Eventually, the two Dodgeball founders left Google under less-than-ideal circumstances.)
One of the Dodgeball creators, Dennis Crowley, would go on to found Foursquare after Google halted Dodgeball in 2009 and replaced it with Latitude.
Despite being able to tap into what is arguably the best set of commercial mapping data, Latitude was never able to really get much off the ground on its own and be another Foursquare. Folding it into the larger Google Plus service makes a lot of sense for Google, because Latitude is really more of a high-powered feature set than a stand-alone app.
Still, the shutting down of the Latitude API is bound to cause some consternation among developers who were using the API to connect their own apps to the features provided by Latitude.
If Google has any migration assistance planned for developers tapping into the Latitude API, they aren't saying yet. Brian Gaugler, developer of the Backitude for Google Latitude app, certainly had his concerns, voiced on the Latitude API forums this morning:
We all saw this coming, but maybe now that the cat is out of the back officially—SOMEONE FROM GOOGLE CAN RESPOND???
Will there be a new API for Google Locations, such as the new G+ location system. Or to still work with Google Location history. Is location history going away?
1000 hours down the drain…
Gaugler and other developers had a feeling this was coming … as early as May 25, Gaugler knew of the migration of Latitude from Maps to Plus. But even with that early notice, Android developers tapping into Latitude are still wondering what to do in the 30 days they have before the Latitude API is shut down for good, potentially leaving their apps high and dry.
Image courtesy of Shutterstock.