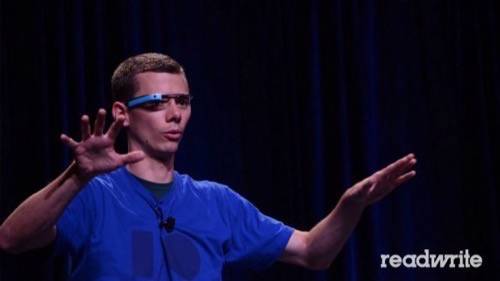 Guest author Joe Levy is CEO of clearCi, which helps companies collect, analyze manage and share intelligence.
What was once only science fiction is now becoming a reality. Robots, touch screens and iPads could become passé as Google's latest invention, Google Glass, begins to change the world forever.
Google's wearable technology – already available for developers and due out for consumers in 2014 – has a built-in camera, a specialized navigation system, message notifications, voice commands and much more. But most alarming to the business community is the introduction of new Glass applications designed to project visuals in the user's line of sight. Putting new information directly in front of users as they go about their daily tasks is sure to disrupt a wide variety of industries in both obvious and subtle ways.
(See also Google Glass: What Do You Want To Know About Google's Internet Eyewear?)
This is not the first time Google has changed the way companies do business. Google has already replaced the Yellow Pages, stand-alone GPS systems and traditional email applications, not to mention laptop computers as we know them.
Although Google's products often improve the way people live and work, they also pose threats to companies stuck in the status quo. Google Glass will be no different. Some industries will benefit from the device, while others will replaced and forgotten.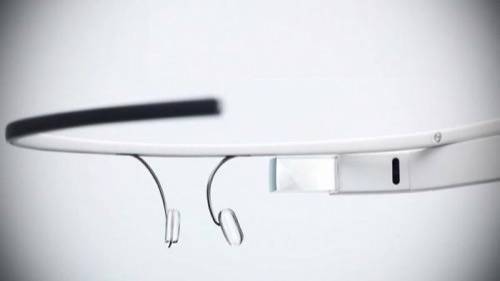 So how will wearable technology like Google Glass affect your industry?
1. YouTube Education
Whether it's cooking, auto mechanics or beauty tips, Google Glass will make distance learning more fun, interactive and accessible. Anyone can be a teacher – just by recording what they do. Glass lessons could video stream how to braid hair, perform an oil change or bake an exotic cupcake. YouTube already has videos like this, and they've only increased since the introduction of camera phones. Step-by-step videos and tutorials created using Google Glass promise to dominate YouTube with point-of-view How-To videos on virtually everything under the sun.
2. Aviation
Imagine pilots using Google Glass to receive turn-by-turn directions to their destination or nearest airport. With Glass as the ultimate heads-up display, coordinates and descriptions of nearby landmarks would be visible at all times, without having to look down at the control panel. Pilots could also get weather information on their Glass screen instead of having to call for updates. Glass could combine screen displays with voice commands to share detailed instructions from air traffic controllers.
3. Healthcare
Experts believe augmented reality will have many uses in the medical field, especially during complicated surgery. Imagine if doctors and nurses could prepare for incoming patients as they get ready for emergency surgery by receiving live video streams with instructions from paramedics heading to the ER. They could also get additional information on screen without looking away from what they're doing.
In addition, healthcare professionals could instantly locate and read patients' medical records or test results with Google Glass. The device may even improve the way medicine is taught by allowing instructors to stream and share live procedures to residents and students from anywhere around the world.
4. Law Enforcement/Armed Forces
Google Glass could make law enforcement professionals feel like they're in a futuristic thriller. Officers could document suspicious or criminal activity in progress and potentially use the video footage as evidence – not only on suspects, but to monitor potential police misconduct. Calling for additional back-up would be seamless, potentially speeding response times and saving lives.
Police and military academies could use Google Glass to demonstrate dangerous procedures, such as disarming a bomb. Streaming Glass video could help bomb disposal technicians get expert help in real time when facing unfamiliar threats. A company called Golden-I has already created a similar headset for police officers that handles facial recognition, scans license plates and monitors vital signs.
5. Competitive Intelligence
Competitive intelligence practices could also become more insightful and ubiquitous. With Google Glass, professionals can record videos about everything they see and experience in a competitor's store – including products, promotions and customer service practices – without attracting special attention. Google Glass could be used to obtain primary intelligence about focus groups, tradeshow booths and even secret investigations.
Similarly, consumers could record and share videos on social media about what they consume, what products and brands they choose and their real-world shopping experiences. This is first-hand customer intelligence – free of charge to everyone.
(See also How Retailers Fight Back Against Shoppers Who Use Them As Showrooms.)
There's no doubt Google Glass will give consumers and professionals unprecedented new power in many fields, and if it catches on, the implications will spread far and wide. Companies in its path will have to adapt or find themselves at grave risk.
Will Google Glass or other wearable technology affect your company? Share your thoughts in the comments.
See also: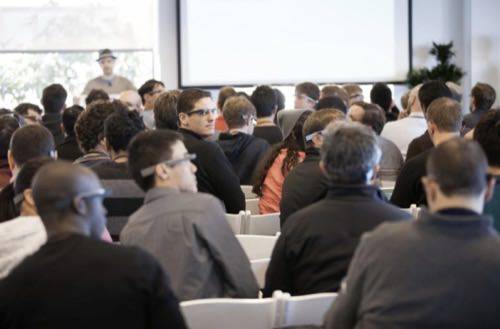 Lead image by ReadWrite. Other images courtesy Google.