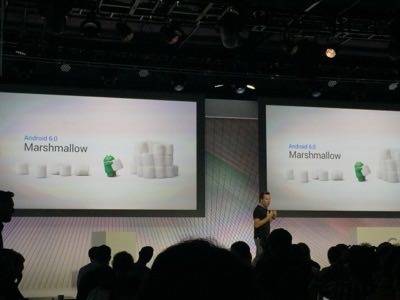 Google just unloaded a slew of announcements Tuesday in San Francisco, at an event covering new hardware products, new software features, and some new capabilites of interest to its enormous community of Android app developers.
In between all the new-hardware announcements, the company also slipped in some updates for its own services and apps, and opened up a few more aspects of Android.
See also: Google's Hardware Bonanza: Nexus Phones, A New Chromecast, And A Pixel Tablet
With Marshmallow, the latest candy-sweet rubric for the mobile opearing system otherwise known as Android 6.0, developers will be able to access Nexus Imprint, a new fingerprint sensor, as well as integrate more voice features into their apps, among other things.
Putting Your Finger On It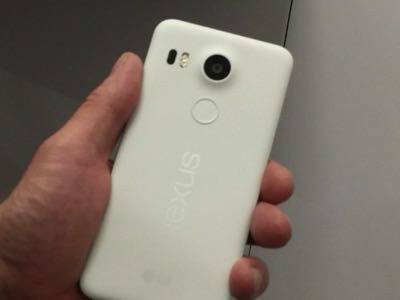 That Google would focus on fingerprint features now is not entirely surprising. Biometric authentication has been a hot topic lately, especially when it comes to Android's approach, which was reportedly vulnerable to hacking.
The company would have wanted to focus on fingerprint-reading tech anyway for Marshmallow's arrival, which will presumably include security enhancements. Now that Google has built it right into its Android software, with the new Nexus Imprint, developers will get a chance to work with it as a fundamental part of the Android OS.
In Google's demo, unlocking the phone required no password, PIN, pattern, or facial recognition. Just place a finger on the sensor, situated on the back, "where you would normally hold your phone," said Google's David Burke, vice president of engineering for Android. With a simple touch, the Nexus opens up, ready to serve you.
He makes a good point. One of the primary uses for Nexus Imprint is to authenticate transactions for Android Pay. The fingers do naturally seem to rest on the back of the device—particularly on a large smartphone—which could make one-handed mobile payments on the go more convenient. HTC embedded its fingerprint sensor on the back of its HTC One Max as well.
With developer access, they can add those features to their apps, so users won't have to log in to access their apps or conduct in-app transactions. According to Burke, it's also a "learning" technology which gets to know—or improves—over time, as the owner uses it more, and it's fast, he added. Google's scanner and software can recognize fingerprints in less than 600 milliseconds.
Talking Google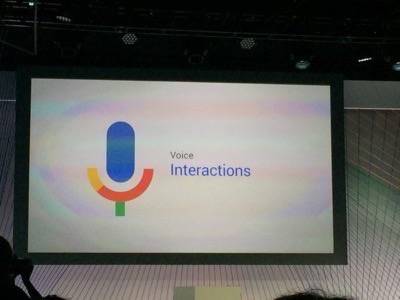 Marshmallow will also come with changes designed to eke out more battery life (including a new secondary processor and Doze feature), improved heads-up notifications, faster scrolling, new window animations, dynamic app searching, simplified run-time permissions and faster, improved access to voice features.
When it comes to the latter, the company has been working to make its voice recognition and command more natural. Its goal: to make more seamless interactions, similar to how human beings talk. Google wants you to think of these exchanges more like conversations, and it's opening up that functionality.
Google announced that it will "enable app developers to build conversational voice experiences into their own apps," Burke said. With "Ok Google" detection (which works, even when the screen is off, he added), developers can create more fluid interactions with between their users and their apps.
In addition to these and the hardware announcements, the Android maker showed off its new Google Now On Tap feature, which gives the Nexus 5X and 6P even more Google Now functionality to more of these phones. Interestingly, it also announced that it would stuff fewer preloaded apps—aka "bloatware" onto its Nexus devices, both of which will now be compatible with Project Fi, the company's low-cost Wi-Fi-cellular hybrid system.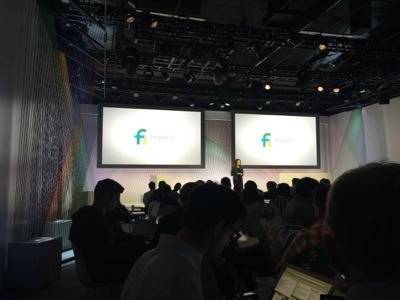 On the hardware front, the company introduced a new low-energy, secondary processor. The dedicated Android Sensor Hub, integrated in both of the new phones, essentially monitors how the device moves. (Think of the iPhone's motion coprocessor.) The chip, which also hooks into the camera's sensors, should offer plenty of energy savings, the company claimed.
As for its own apps and services, Google Photos (for upcoming shared albums and Chromecast compatibility) and Google Music (with household accounts of up to six people for $15).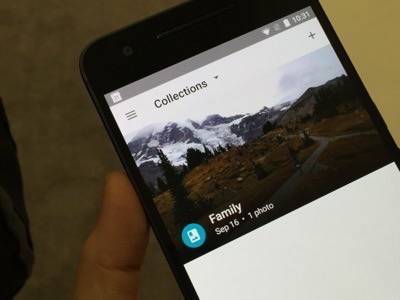 The Chromecast mobile app for iOS and Android will also receive some tweaks to allow for better video and app discovery.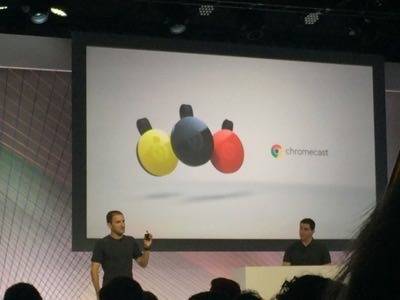 Marshmallow will be available as an over-the-air update starting next week for the Nexus 5, 6, 7 and 9, plus the Nexus Player. The new Nexus devices will ship next month with Android 6.0 preinstalled.