ReadWriteBody is an ongoing series where ReadWrite covers networked fitness and the quantified self.
Even having a hit app isn't enough to stay independent in the digital-fitness business. The latest company to sell out: FitStar, a maker of workout apps. Fitbit, the maker of the most popular line of fitness trackers, announced Thursday it would buy the startup for an undisclosed amount.
As with Under Armour's still-fresh purchase of MyFitnessPal, I find the deal inevitable yet disappointing. There are fewer and fewer independent players in the fitness-app business, and those who remain seem likely to come under pressure from the generic but well-distributed health apps included with upcoming smartwatches and fitness devices.
Fitness Buddies Working Out A Deal
FitStar's personal-training and yoga apps feature video workouts customized to users' fitness levels and past performance. Fitbit plans to integrate FitStar with its hardware and apps in various ways, from feeding FitStar workout data into the Fitbit app's activity feed, letting Fitbit users log into FitStar with their Fitbit account credentials, and eventually feeding heart-rate data from its Charge HR and Surge wristbands into FitStar to further tune workouts.
FitStar CTO Dave Grijalva and I have had long, ongoing conversations about the potential for integrating heart-rate data and other biological signals into the company's apps. Right now, FitStar customizes workouts based on users' perceived effort. As you work out, you report on whether a workout segment was too easy, too hard, or just right.
Heart-rate data can give a more objective evaluation of your performance. It can also alert an app that you're tired or overtrained, and hence need to dial it back. FitStar could customize rest-period duration, workout intensity, and even the sequence of moves based on such data.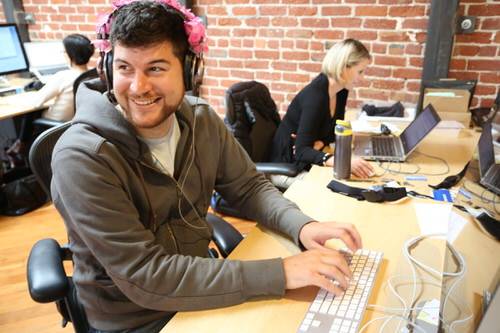 From that perspective, Fitbit's acquisition of FitStar starts to make more and more sense. Most consumers aren't capable of parsing their own heart-rate signals to take action and change their workouts, rest, or nutrition. FitStar can act as a virtual trainer for Fitbit tracker owners, allowing them to derive more value from the devices they bought.
Since FitStar charges users monthly or annual subscriptions for more fully-featured, customized workouts, it could provide another way to make money off those hardware owners. Fitbit has its own $49.99/year subscription plan, which provides more general training advice. Fitbit and FitStar may well fold their subscription offerings together, perhaps at a higher price point for a combined plan.
Will FitStar Stay Open?
One key question: Will Fitbit close FitStar off to rival services? Right now, FitStar is a relatively open app, with connections to Fitbit rivals including Jawbone, Runtastic, and Apple. Fitbit, meanwhile, has pursued a more closed-off path. It has deliberately abstained from supporting Apple's HealthKit framework for allowing apps store and share fitness data on iPhones.
See also: Here Come Apple And Google In The Battle For Your Health
Fitbit could well decide to yank FitStar's HealthKit support—though that could have negative repercussions for FitStar's business, which has enjoyed prominent placement in Apple's App Store.
A New Fitness-App Market Shapes Up
What's clear is that Fitbit wants to stay on top of the fitness-tracker market as the Apple Watch comes to market. Fitbit's main rival, Jawbone, is reportedly in bad financial shape after failing to raise the full amount of a promised $250 million investment round. It could well sell out to a larger player soon, or raise money from a strategic partner in a deal that limits its independence.
Even after the MyFitnessPal and FitStar deals, both the fitness hardware and app markets remain highly fragmented. Runtastic, an Austrian company, has a majority owner, Axel Springer—though it could likely be purchased for the right price. RunKeeper is another target. There's a host of lesser-known app makers, and a huge number of mostly lookalike fitness wearables.
The market needs consolidation. It will continue to happen horizontally, with companies buying up multiple apps, as Under Armour did with MapMyFitness, MyFitnessPal, and Endomondo, and vertically, as Fitbit did with FitStar. The best companies will offer consumers hardware in the form of fitness trackers, software in the form of mobile apps, and subscription services—either premium features unlocked in the hardware and app, or new, customized experiences like FitStar's workout videos, or both.
FitStar was an interesting company to watch. But Fitbit is clearly in a better position to take some of its ideas to market, like mixing heart-rate signals with other data to create the perfect workout. The good news: Building hardware and apps keeps getting cheaper. There will be more new companies to write about. Let's just hope that they get to do what FitStar did—make a mark on the industry with their innovations before they get bought out.
Update: FitStar provided the following statement on plans for keeping the app's current HealthKit integration with Apple:
FitStar will continue to support other devices that are compatible with our plans to utilize biometrics to make the FitStar experience more powerful. While we don't have all the details of what capabilities in this area the Apple Watch will provide, we will integrate with it, and other fitness devices, so long as it makes for a great consumer experience.
Photos courtesy of FitStar