Facebook is about to jump into unfriendly waters. If founder Mark Zuckerberg thought the company faced fierce competitors in Silicon Valley, he is about to find that the denizens of Wall Street are not nearly so forgiving. There are risks to going public. How does the world perceive your company? Can the platform grow and maintain its edge? The trick for Facebook will be to balance the concerns of its shareholders with the need to push the boundaries of innovation. This is no easy task.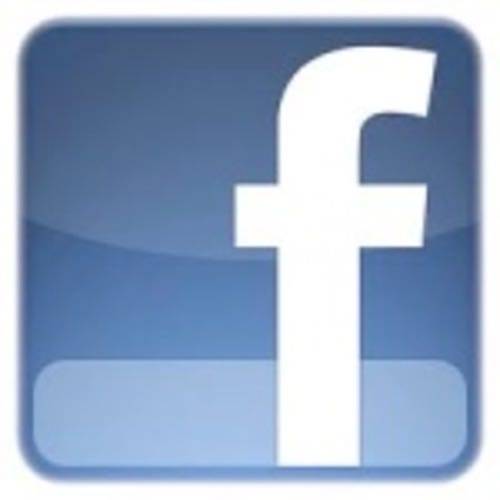 In its S-1 filing today, Facebook outlined a litany of risks for the company going forward. Monetizing the mobile user base in a system dominated by its competitors will be a major challenge going forward. Diversifying its portfolio away from its reliance on advertising will be a big task, one that Google has never quite figured out. We take a deep dive into Facebook's risk factors below.
User Growth, Retention And Revenue
Jump to:
What Are the Risks?
Facebook's risks are fundamentally tied to the fact that nearly 85% of the company's revenue is related to advertising. When most of your assets are tied to one cash vertical, any fluctuations can lead to dramatic swings in performance. Facebook also has concerns with competition, global expansion, infrastructure and retaining top talent. Here is the summary breakdown from the prospectus, with the exception of some specific stock risks.
We enlisted Antone Johnson, founder of the Bottom Line Law Group to help with the analysis of Facebook's risk factors. Johnson is a respected Silicon Valley lawyer who has spent 15 years representing technology and media companies. He was vice president of legal affairs at eHarmony as well as assistant general counsel to Intermix Media, which included serving as director of business and legal affairs at Myspace, culminating in the company's $650 million sale to Fox.
Johnson on Facebook's reliance on advertising:
"Main story here is the drop from 98% to 85% of revenue being generated by advertising. Obviously a good risk mitigation approach to diversify with revenue from virtual goods, etc. Again, mobile jumps out as an important theme; given they admittedly don't make ad revenue from mobile users, this could be a significant headwind for FB in coming years as smartphones become near-universal and people become accustomed to using them as their primary means of accessing social media.
"The rest of this risk factor is par for the course."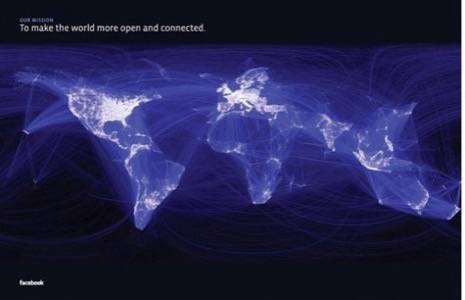 Mobile
According to the S-1, around half of Facebook's users access the website through mobile devices. Facebook has a robust mobile presence and it iterates its native apps constantly. As an advertising-based business, Facebook has a distinct problem here.
It does not serve ads in its mobile apps.
Facebook has 425 million monthly active users on its mobile platform as of December 2011. Mobile is rapidly becoming a replacement for personal computers and that threatens Facebook's advertising model. The key for Facebook will be to turn mobile users into mobile dollars.
"They are forthcoming about the challenges," Johnson said. "No revenue currently generated from mobile advertising; unclear how much mobile use could be monetized; failure to solve this puzzle combined with a dramatic shift toward mobile usage could be a serious problem for FB; and per the next risk factor, they don't control the iOS and Android platforms. Frankly, if there were one thing that persuaded me not to invest in FB (given the growth assumptions built into current valuation), this would be it."
As we have written before, Facebook iterates constantly. Its philosophy in mobile is to "move fast, break things and fix things fast," the company's managing engineer for mobile, Dave Fetterman, said at Facebook's f8 developer conference last September.
"Being able to write it once today and ship it tomorrow? That is something that Facebook is really good at and that we love doing and that is at the center of being able to move fast," Fetterman said.
Now that Facebook is a public company, will it be able to keep that mentality? When things break, that directly affects a company's stock price.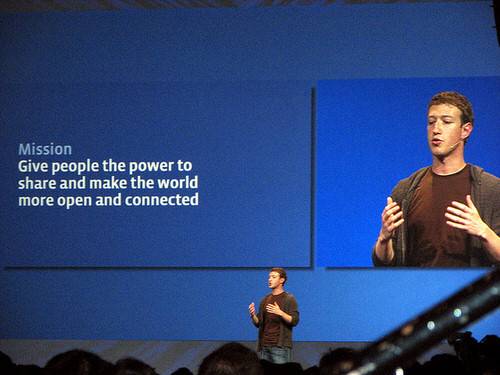 Reliance on Mobile Platforms
Facebook also has the problem that it does not control the mobile platforms that carry its app. That means part of Facebook's prosperity is tied to the stability of Apple's iOS, Android, BlackBerry etc.
Many of the major technology companies are dependent on the others. The Big Five (Apple, Google, Facebook, Microsoft and Amazon) have something of an incestuous relationship. Each is a pillar that supports a much larger structure. When one of those pillars is weakened, another may become stronger but the overall ecosystem may suffer. This is exemplified in Facebook's mobile predicament.
"The best way to view this might be as the 'Google Risk Factor,' and I think recent Android sales/market share figures must have FB running scared. Apple has never been a significant player in social and seems unlikely to be anytime soon," Johnson said.
Elaborating, Johnson compares the Google/Facebook relationship to the trouble caused when Microsoft built Internet Explorer into Windows in the late 1990s and how that affected the biggest player at the time, Netscape.
"'Any changes in such systems that degrade our products' functionality or give preferential treatment to competitive products' presumably means Android being optimized for G+ in every iteration going forward, giving it unfair advantages vs FB mobile. (Shades of Microsoft building IE into Windows years ago?) It would probably raise some serious antitrust concerns, but the wheels of antitrust enforcement turn so slowly that it might not matter much in the end (as was the case with Microsoft and Netscape)."
Competition
Right next to reliance on advertising, one of the biggest risk factors is the fact that Facebook faces a vibrant social ecosystem that wants to chip away at the company's user base. Google+ and Twitter are both mentioned in the S-1 while other entities worldwide, such as Orkut, could hinder Facebook growth.
The way Facebook defines itself in the S-1 is directly correlated to how it describes the competition. More or less, that means the denizens at Google at this stage.
"Competition is always a highly ranked risk factor, in this case the broad range of what FB considers competitive is striking," Johnson said. "This is also the second 'Google Risk Factor' with references made to G+, Orkut, 'Google Search plus Your World,' Android, and war chests for acquisitions (presumably Google and Microsoft's). International competition plays a greater role than I would have expected, but it make sense given how much of FB's growth in recent years has been driven by international."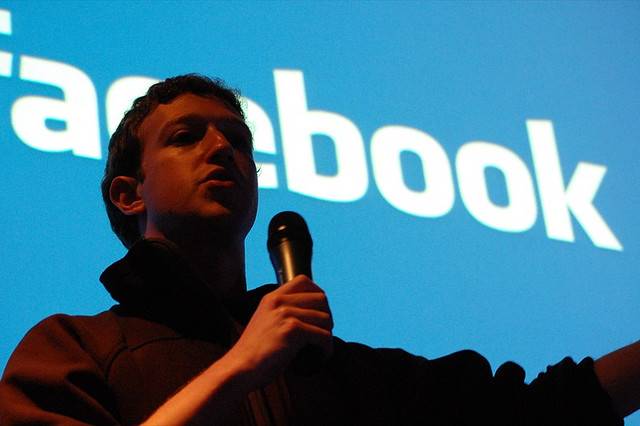 User Growth, Retention and Revenue
Facebook's first bullet point in its risks section is the ability to retain users and get them to spend more time on the site. While Facebook is the dominant social platform on the Web, its position as the top dog is not guaranteed in the long run. Look at what happened to Myspace.
Johnson's analysis:
"'We anticipate that our active user growth rate will decline over time' reflects the 'law of large numbers' – i.e., don't expect metrics to grow at these rates forever. This is a common-sense observation. What will be interesting is how FB responds. 'To the extent our active user growth rate slows, our business performance will become increasingly dependent on our ability to increase levels of user engagement in current and new markets.' That suggests FB is rightly focused on increasing site engagement per user over time rather than merely squeezing more revenue out of each user through aggressive monetization tactics. This language sends the right message that FB is focused on the product/user experience long-term and is willing to trade off short-term monetization against that principle.
"The striking contrast here is MySpace. I didn't see this myself because I left in August 2006, but many MySpace execs who stuck around longer argue the UX was degraded and ultimately ruined post-News Corp. acquisition because the mandate to hit revenue targets undermined the product itself. This risk factor might as well go on to name MS explicitly the way it continues, 'A number of other social networking companies that achieved early popularity have since seen their active user bases or levels of engagement decline, in some cases precipitously.'"
Zynga and the Zynga Ecosystem
When Zynga filed for its IPO, we noted that the company was overly-reliant on Facebook for all of its revenue. We also wondered why Facebook does not just buy Zynga. That would eliminate this entire risk category. Well, the inverse is also true. Right now, Zynga drives about 12% of Facebook's revenue. Zynga is important to Facebook in two aspects: direct advertising revenue and payments. Much of Facebook's Credits program is tied to games and Zynga is the largest provider of games to Facebook. Overall, Zynga contributes 80% to Facebook Credits revenue.
Zynga is not exactly a company conquering the world right now. Its own stock has been more or less flat since it went public, its management has been criticized heavily and, outside of a few major hits like Mafia Wars and Words With Friends, many of its titles are lackluster. It is also in Zynga's best interest to diversify its portfolio and rely less on Facebook. That will include its own mobile strategies, websites and social platforms like Google+.
Zynga is also indicative of the third-party ecosystem that Facebook relies upon. The growth of the Facebook application ecosystem ties in with the company's ability to grow the platform and monetize each user either through ads or payments.
"Much of this just sounds like variations on the theme of trading off user experience vs. monetization – in this case through viral promotion of social gaming," Johnson said. "The wording, 'We are continuously seeking to balance the distribution objectives of our Platform developers with our desire to provide an optimal user experience, and we may not be successful in achieving a balance that continues to attract and retain Platform developers' suggests that users will always win (probably wise) at the expense of developers. Reliance on Zynga apps for Payments revenue is also a theme."
The Zuckerberg Effect
To its credit, Facebook recognizes that its mercurial CEO is one of its biggest assets and could be one of its biggest detriments. Zuckerberg owns the single biggest majority of Facebook's post-IPO stock and hence has a great degree of control over what the company does. With that comes a fiduciary responsibility to the stockholders. We will see how well he handles that responsibility.
"As a stockholder, even a controlling stockholder, Mr. Zuckerberg is entitled to vote his shares, and shares over which he has voting control as a result of voting agreements, in his own interests, which may not always be in the interests of our stockholders generally," the report states.
"This may be the first time in history a sole founder has had this degree of enduring voting power over a company going public at such a size and valuation — not just for the foreseeable future, but beyond the grave," Johnson said. "I'm frankly shocked to see language that would allow all of Zuckerberg's extraordinary governance rights to be transferred to his designated successor in the event of his death. That's admittedly a remote occurrence given his young age, but as an investor or Board member, I would vehemently object to that provision. It's one thing to have complete trust in Mark to run the company, quite another to entrust his appointed successor with that kind of domination as a matter of corporate governance. It has the feel more of a family dynasty business than of a modern publicly traded tech company."
The S-1 also mentions Facebook COO Sheryl Sandberg specifically several times. Many of Facebook's original founders have left the company to start their own enterprises. Zuckerberg is the important pin, but Sandberg is important glue to hold the company together on a day-to-day basis. One of the biggest jobs for Sandberg will be to monitor Zuckerberg and remind him of his responsibility to the stockholders. Neither individual is going to relish that position but as Facebook grows up and goes public, it is a necessary for the C-suite to police itself.