When Facebook announced it was opening its site governance to user voting late February, founder and CEO Mark Zuckerberg hailed it as an "unprecedented" effort to enable "participation on the Web." Here at ReadWriteWeb, we questioned whether Facebook's management had lost their grip on reality.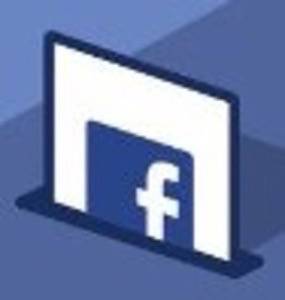 Late last week, Global privacy watchdog, Privacy International added its take; claiming that Facebook's Site Governance Vote is nothing more than a "publicity stunt and a massive confidence trick on its 200 million users."
In February, after revoking the changes Facebook made to its Terms of Use, Zuckerberg announced that the company was looking for user feedback on the two new documents it had published regarding site governance: the new Facebook Principles and the Statement of Rights and Responsibilities (SRR).
A month and a half later, on April 12, Zuckerberg declared voting open and gave users the option to vote for either the current Terms of Use or the new Facebook Principles and SRR, which Facebook claimed had incorporated feedback from users and experts during the commenting period.
Although Zuckerberg proclaimed that Facebook "encourage you to participate and make your voice heard," there is a caveat.
"For this vote and any future one, the results will be binding if at least 30 percent of active Facebook users at the time that the vote was announced participate. An active user is someone who has logged in to the site in the past 30 days," Zuckerberg noted on his post.
And according to Privacy International, this is where the problem lies.
"While we support the concept of user participation, the idea of establishing a thirty percent participation threshold is a complete joke. It will never be reached, and Facebook knows it. Earlier this year the figure had been set at 25 percent, and it was edged up because of concerns that users might actually succeed in changing the terms and conditions," Privacy International's Director, Simon Davies claimed in a statement Friday.
In a comment left on AllFacebook, Facebook's Barry Schnitt claims that 80 percent of Facebook users return weekly. If true, it means 30 percent of those 160 million users need to participate in order for the result to be binding. 30 percent of 160 million is 48 million. As of yesterday, there were only 280,863 votes according to Nick O'Neill. Although voting is open until April 23, it seems unlikely that user votes will have any effect.
And according to Privacy International, this voting process will do little more than aggravate Facebook users who he believes will feel cheated if the threshold is not reached. "If this is a genuine attempt to give users control then give them a genuine vote, not a symbolic one; otherwise, stop wasting everyone's time," Davies said.
Privacy International's senior staff members have promised to eat their shorts if the threshold is ever reached on any vote.