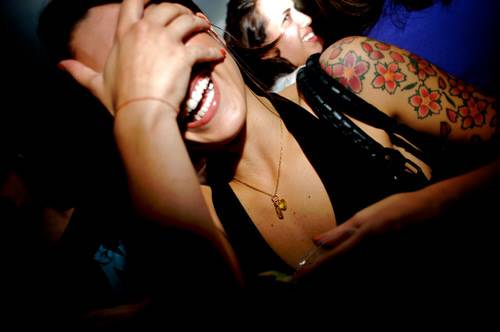 You may want to take a quick gander through your entire Facebook history, because Facebook is testing a feature that makes your status updates searchable on mobile. And I bet there are some updates you just wouldn't want to be found.
The feature isn't entirely new; Facebook began making all your updates searchable on the Web last year as part of its Graph Search function. That uses Facebook's massive social database to churn out results to highly specific queries like, "Friends who like pizza."
Searching posts and status updates isn't available for everyone yet, even on the Web. Eventually, though, Facebook will make everyone's history transparent—exposing, along the way, the years of posts you've shared with the social network, either publicly or with friends.
See also: Your Transparent Life: Facebook Makes All Posts Searchable
The mobile feature, first spotted by Bloomberg, will show posts that you would see if you combed through Facebook histories anyway, just like on the Web. A Facebook spokesperson told me, "We're testing an improvement to search on mobile. In this test you can use keywords to search for posts you're in the audience for on Facebook."
How To Prevent It
If you don't want your entire post history discoverable via Graph Search, don't worry. Facebook gives you the ability to change the audience for all your past posts.
See also: Facebook, If You're Serious About Privacy Controls, Let Me Control Them
1. On both Web and mobile, the setting to make all your past posts viewable by friends only can be found under "Settings."
2. Click "Privacy"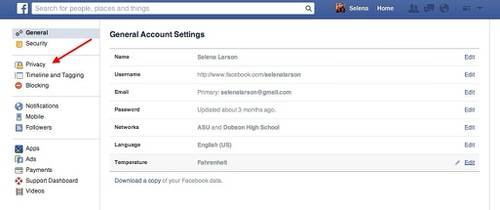 3. Under "Who can see my stuff?" click "Limit past posts."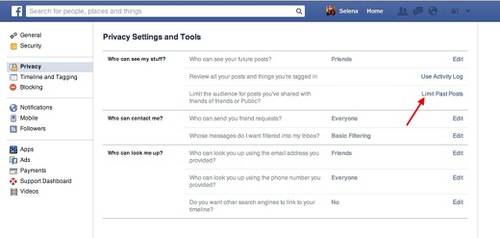 4. Facebook will then describe what this will do. But in a nutshell it means: Only friends can see your posts, no matter what ones were public in the past. Click "Limit old posts."

5. Facebook will ask you one more time if you're sure you want the audience on your posts limited. Yes, you do. Confirm it.

Searching past posts might be the best—or worst—thing to happen to the timeline since Facebook introduced it back in September 2011. It will be helpful for finding your own status updates from years ago (remember that one time we went camping on the beach?), but it will also let other people find them, too. And if you don't remember every detail you've posted for the last decade, revealing them could get embarrassing.
Lead image by michell zappa; screenshots by Selena Larson for ReadWrite