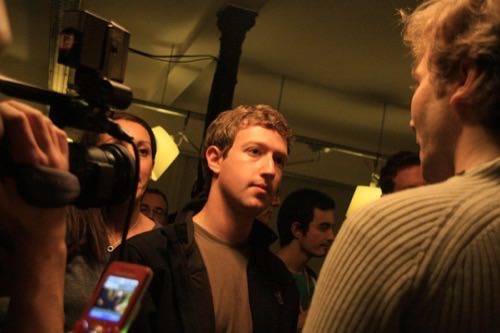 In a proposed update to its data use policy, Facebook outlined new features that it says will make sharing information easier, but which also clear up any misconceptions you might have had about what you mean to the company. Yes, you are the product.
Facebook, Now With More Faces Recognized
You might well have missed all this. The disclosures are scattered throughout an official document that outlines what Facebook is doing with all the information you make available to it. You know, the document most users don't actually read.
As part of the proposed update, Facebook says it will include your profile image in the facial recognition database it uses—so far—to push tagging suggestions to users when they upload images. Facebook already identifies photos of you in images your friends upload by comparing them to other images you've been tagged in; adding your profile picture to the database is supposed to simplify tagging in images and make it "easier for you to share your memories and experiences with your friends."
Curiously, this feature is not available in Europe due to concerns from privacy regulators. Which, of course, we don't actually have in the U.S.
An Ad Is An Ad Is An Ad
In addition, the updated policy outlines how Facebook uses personal information for advertising purposes.
Personalized advertising is a huge revenue source for the social network. Between January 2011 and August 2012, Facebook charged advertisers $234 million for "Sponsored Stories," according to Reuters. Facebook's sponsored stories were basically ads that featured users' images and/or Likes as a way of overcoming their friends' resistance to promotional copy.
But in 2011, a group of users sued Facebook, alleging that Sponsored Stories violated user privacy. The company settled the suit and paid $20 million to the plaintiffs and agreed to clear up their privacy policies earlier this week, prompting the release of the proposed data policy.
The settlement required Facebook to include more detailed information on how exactly it was using personal information for Sponsored Stories, according to CNET. Facebook's proposed changes note that it uses your likes and interactions with advertisers, keywords from your posts, and what the company infers from your use of Facebook to show you content that you might find interesting.
The new wording also eliminates any mention of Sponsored Stories, instead calling them what they are—ads.
It's possible for users to opt out of both facial recognition tagging and having the social network use your information for advertising purposes. But, like changing most privacy settings on Facebook, it takes some clicking around.
Photo via Ludovic Toinel