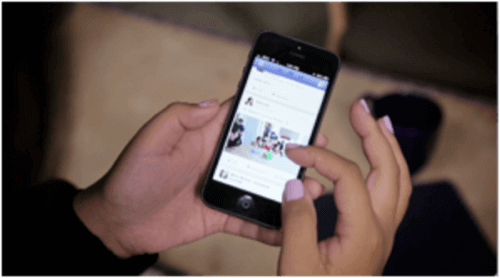 Facebook's autoplay video advertisements are rolling out this week on its website and mobile apps. When the company first introduced autoplay video in September, it was all but inevitable that Facebook would begin to sell video advertising.
And now it has.
Facebook is beginning with trailers for the movie Divergent. The company says it's a limited test, but it's almost certainly just a matter of time until Facebook opens up autoplay video to a variety of other advertisers.
See also: Instagram Videos Could Spell A Billion Dollars Worth Of Magic For Facebook
You might have already noticed videos shared by friends or "verified" pages you follow already automatically playing in your newsfeed. Facebook's new video ads will work the same way. When you scroll up to an ad, it will begin to play without sound. If you click or tap on the ad, the video will play with sound. When it's done, it'll display a carousel of two additional videos from the same marketer, just in case you'd like to watch more ads.
Facebook says that for now, only a small number of people will start seeing ads in their timelines. There's no way to stop or prevent an autoplaying video, and Facebook suggests that you simply scroll past it if you don't want to watch it.
One major concern for mobile users was the additional data required to show autoplay advertisements. Facebook claims it pre-downloads video over Wi-Fi connections so they don't eat up your mobile data allocation.
Here's a Facebook video explaining its videos:
by
.