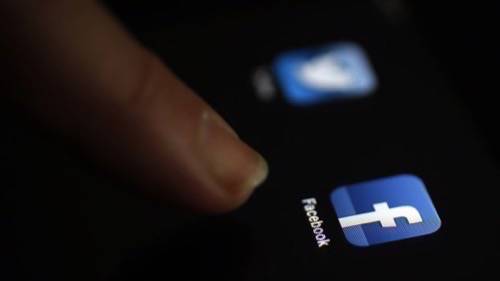 Facebook has just acquired Parse, a popular suite of tools for mobile and Web app developers. The acquisition will serve Facebook's mobile mission well, encouraging developers to build apps tied into the social network while easing the barriers to entry.
Already, Parse has attracted interest from familiar names like Sesame Workshop, which makes a Cookie Monster app, and Carnival Cruises, which used Parse's cross-platform tools to build its Ship Mate app.
The acquisition suggests that Facebook wants brands like these to go beyond building Facebook pages and running ads to creating mobile experiences which generate activity on Facebook users' profiles and news feeds.
With this buy, rumored to be worth around $85 million, Facebook dives headlong into the nascent game of providing the technical underpinnings for apps, also known as the back end. Parse's peers in this emerging mini-industry are companies like Stackmob, Kinvey, and Cocoafish, the latter of which Appcelerator acquired last year.
Parse has an enthusiastic community of developers—and for good reason. The developer platform subtracts some of the nastier requirements of building apps, like server maintenance—ick! Instead, it lets app builders concentrate their energy around what matters – namely, developing an awesome user interface, or front end.
We spoke with former Hipmunk mobile developer and user-experience guru Danilo Campos about what the acquisition means for developers loyal to Parse.
"I hope the incentives are aligned such that Facebook wins when developers win," Campos said. "It's easy to get antsy when a [big company] buys up a gem. But I think Parse's leadership is damn smart and if anything can navigate these waters for the best outcome, it's them."
Facebook refused to comment on the deal's terms beyond saying that "this is an acquisition – not a talent deal." Facebook has bought some design- and mobile-oriented companies primarily to hire their talent while abandoning their products. That's not the case here: Parse and Facebook says current products will be supported.
According to Facebook's blog:
Today, we're making it even easier to build mobile apps with Facebook Platform by by announcing that we have entered into an agreement to acquire Parse, a cloud-based platform that provides scalable cross-platform services and tools for developers. By making Parse a part of Facebook Platform, we want to enable developers to rapidly build apps that span mobile platforms and devices.
It remains to be seen if Parse, under Facebook's wing, will maintain or extend support for competing social platforms like Twitter. Still, Facebook didn't seem keen on messing with the Parse's existing well-loved products and services.