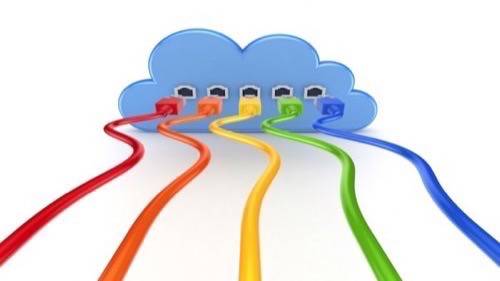 Amazon Web Services is on fire, and EMC and VMware are feeling the heat. So the established enterprise-computing duo is striking back — by launching Pivotal, a joint venture that aims specifically to dethrone the current king of cloud computing.
Pivotal is led by Paul Maritz, the ex-CEO of VMware and a former senior executive at Microsoft. In leading the charge against AWS, Maritz is diving into a cloud-computing mosh pit that will include other tech heavyweights, such as IBM, Microsoft and Oracle.
(See also: Amazon: Can It Stay King Of Cloud Computing Forever?)
Pivotal heads for battle with parent-company assets — database technologies, data analytics and an application platform — it is combining into services that customers can lease to run their own software in the cloud. EMC owns 69% of Pivotal and VMware the rest. The two owners will have to invest a total of $800 million this year and next in order to kick start Pivotal, which Maritz conservatively estimates will reach $1 billion in revenue in five years from $300 million this year.
Amazon's Lead
Those numbers show how long it will take Pivotal to catch up with AWS. While Amazon won't break out the numbers for its cloud-computing unit, analysts say it is lumped inside the revenue category the online retailer calls "other." In Amazon's fourth quarter earnings released in January, "other" accounted for $769 million in revenue for the quarter and $2.52 billion for the year. That's a respective growth of 68% and 64%, according to the International Business Times.
(See also: VMWare: "If Amazon Wins, We All Lose")
And AWS doesn't appear to be slowing down. Macquarie Capital analyst Ben Schachter estimates AWS
in revenue this year, and values the business at $19 billion.
Nevertheless, the market is still young. Most AWS customers today are startups and small and medium-sized businesses. Amazon is expected to shift focus to large companies soon, heading right into EMC's and VMware's sweet spot. This is making both companies very nervous.
During a partner conference in February, VMware Chief Executive Pat Gelsinger warned that if "a workload goes to Amazon, you lose, and we have lost forever," CRN reported. To avoid that kind of customer drain, Pivotal will provide the public-cloud option for VMware customers using its infrastructure technology for private clouds. Supporting that migration is important to EMC, because it owns 80% of VMware.
Pivotal In The Cloud
On paper, Pivotal will provide an enterprise-class cloud-computing platform and infrastructure. The company includes Greenplum, EMC's Big Data analytics division, and Pivotal Labs, the storage company's application development environment. VMware is contributing cloud-computing platform CloudFoundry, and middleware and tools for building and running data-intensive Java applications.
Maritz will have to build a business on top of all this technology, but EMC's and VMware's commitment to Pivotal shows how they believe customer migration to cloud-computing environments outside their data centers is inevitable. The companies also know that failing to have what customers want would be suicidal.
In 2011, Gelsinger, then president and chief operating officer for EMC, said the company did not intend to become a casualty of any major change in the industry.
"The technology industry is ruthless and relentless," he said during an interview at the VMworld conference. "If you are not in front of those major waves of technological innovation, you will become one of the driftwood on the shores of the industry."
In cloud computing, stopping Amazon is how EMC and VMware plan to reach that shore alive.
Image courtesy of Shutterstock