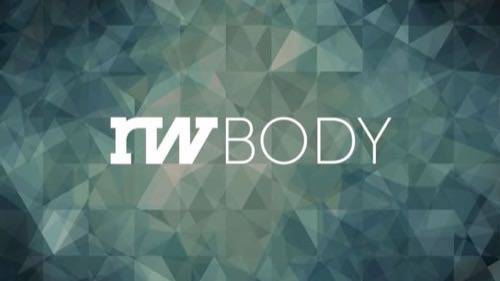 ReadWriteBody is an ongoing series where ReadWrite covers networked fitness and the quantified self.
It was 6:30 a.m. on a Tuesday, I was fighting off a cold, running on too little sleep, and generally not feeling up to an outdoor workout on Telegraph Hill. But I'd promised Nick Crocker, the founder of Sessions, that I'd show him my secret route for interval runs.
It turns out that that kind of human connection is increasingly part of the digital workout routine. Our mobile devices used to isolate us in an egotistic earphone bubble of sound at the gym. But now they're making it easier to link up with other people struggling to improve their health.
A Trainer Who's Digital, Yet Personal
Personal trainers have been around for ages. I've worked with one for years—Stephen Brown of Fit Life Training Studio in San Francisco—and it's hard to beat that feeling of commitment you make to another human being to do something good for your body.
I'm lucky to have a great trainer whose gym is two blocks from my house. Going to the gym and meeting up with a trainer isn't feasible for everyone, though.
That's where services like Crocker's Sessions comes in. For a monthly subscription from $69 to $199, members get email or SMS support, video consultations with a coach, and interactive fitness lessons.
That's pricey compared to a simple fitness-instruction app, but it's less than an in-person trainer would charge. And I can see how some people would get more benefit from a coach who communicates on their terms—electronically—than someone who only imparts wisdom once a week at the gym.
A Workout In A Box
Other apps, like Gain Fitness and FitStar, don't use live coaching, but they do connect you with customized workouts created by trainers. (Gain Fitness features a variety of trainers, while FitStar features football player Tony Gonzalez as its coach.) FitStar's iPad app, in particular, is interesting in how it adapts and reformats video workouts on the fly—much as a human trainer would while observing how a client performs.
Lift, an app targeted at creating good habits, now features "plans"—series of habit-forming steps grouped together with a larger goal in mind. Many of these are fitness-related, and Lift recently let anyone create coaching plans. Lift's social features, in turn, let those coaches connect with the people taking their plans.
I've also been using the Pear Sports app, which has a store for training plans created by fitness experts. While the audio plans aren't customizable, they do react to your heart rate, which the app monitors in real time with a companion chest strap, and you can hear the voice of a human coach telling you to step it up or take it easy.
See also: Running In Circles: I Can't Pick The Right Running App
Many running apps have social features which let friends cheer you on your run or comment on it afterwards. Those comments, though, are often just generic plaudits whose motivational power wane over time.
A way app makers could take this further—and possibly open up a new revenue stream—is by connecting you with coaches who commit to watching your runs live, or tracking them after the fact, and giving you detailed commentary.
There's another way connecting you with fitness experts could pay off: All these apps and services are generating cascades of data about our quantified selves. But most of us are not equipped with the knowledge—let alone with the time—to dive into all that information, develop theories, and make recommendations. That's what trainers do in the physical world. And that's what they should be able to do digitally—far more efficiently and precisely than they can today.
Let's let go of this notion of the quantified self. It's only when we connect our data with other people that we'll unlock our potential.