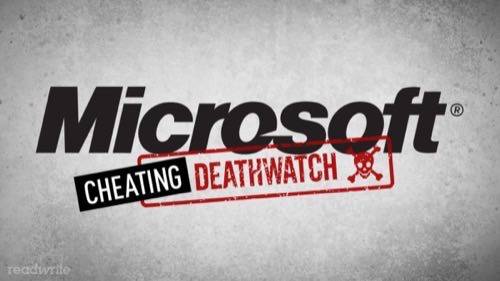 The ReadWrite DeathWatch is known for serving up plenty of doom, gloom and grumpiness. But for the Holiday Season, we're going to take a slightly different tack, and highlight companies and technologies that Cheated Death – that might have died, but didn't.
First up for the Cheating DeathWatch is Microsoft, which somehow managed to stay relevant even as the market and the media have pivoted away from the desktop computer arena that made the company rich and famous.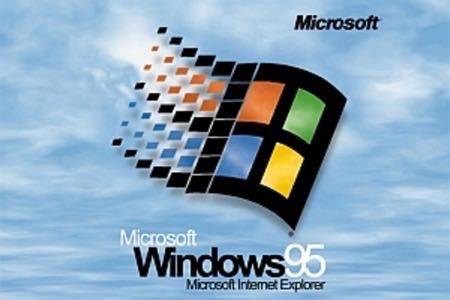 Where Microsoft Was
After buying DOS to enter the operating system market in 1981, Microsoft knocked out IBM and held off Apple to become the undisputed champion of the computer operating system. Along the way, Microsoft imitated and intimidated as much as it innovated, gaining a reputation as a bully – bulldozing its way to success with marketing, money, and industry leverage.
Whatever its tactics, Microsoft was successful. Windows killed IBM's OS/2, Office killed WordPerfect and Lotus 1-2-3, and Internet Explorer demolished Netscape. Microsoft was king of the tech world, closing out the millennium at its highest valuation ever.
And then everything fell apart.
As first RIM, then Apple and Google brought computer functionality to mobile devices (from smartphones to tablets), they shifted the center of the tech world to mobile devices and away from Microsoft's desktop stronghold – and Microsoft couldn't answer. In the lucrative search market, Microsoft's bid to buy Yahoo failed, and its Bing search engine shows no signs of dethroning Google. In the enterprise, Linux was becoming a viable alternative to Microsoft's products. Only Microsoft's XBox was able to become a leader in a new market. Pundits were increasingly ready to write off Bill Gates' creation as a dinosaur, not able to keep up with swifter, smarter competitors. The DeathWatch was on.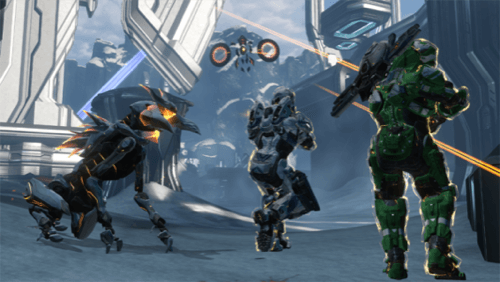 Where Microsoft Is Now
But Microsoft didn't give up. Love it or hate it, Windows 8 is everywhere, from PCs to phones to tablets, and people are actually taking it seriously. It's early, and Microsoft has a lot of catching up to do, but even tech insiders can now bring home a Windows-powered Surface tablet or Lumia 920 phone and hold their heads high.
Even the gaming market is looking up. Halo 4 sales hit $220 million on opening day, with killer reviews. Microsoft's E3 preview of SmartGlass displayed a well-planned move toward cross-platform gaming, and the rumored Xbox Surface could back up its mobile gaming ambitions.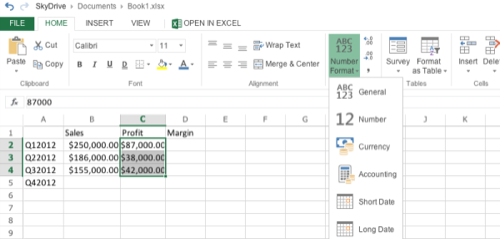 Microsoft is refreshing its whole lineup. Office is finally moving to the cloud, IE 10 is completely rebuilt, and bing has a new consumer focus, thanks to deeper relationships with Facebook, Amazon and Yahoo. There's even the first new logo since 1987.
Can Microsoft pull off this reinvention without a hitch? Not a chance. There's evidence that the tide may already be slowing. Still Microsoft has gone from an aging granddad to a revitalized contender in just about a year. Depending on who you ask, it might even be kind of cool.
How Microsoft Got Here
From one angle, Microsoft came back by doing what it always does – rolling in late and large. It finally understood that mobile, touchscreens and data portability were big, the same way it realized the Web would be huge back in 1997 – years after everyone else. It the media blitz for Windows 95 or Internet Explorer 4 all over again – only with at least slightly better ads:
But Microsoft actually did something kind of bold. In its own words, it "shunned the incremental" for once. Windows 8 is a major departure from other operating systems – including Windows 7. The Surface may not be quite sure whether it's a tablet or a laptop, but it's a novel flagship for a hybrid OS that looks great in ads and challenges third-party manufacturers to do better.
Microsoft has also finally learned to adapt. It has dropped Windows prices to compete with Apple, addressed the Google Docs threat by moving Office to the cloud, and given non-PC devices a nod by expanding Windows to ARM processors.
Can Microsoft Stay On Top?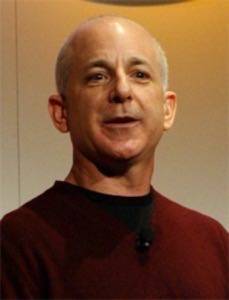 One of the biggest drivers of Microsoft's mind-shift was Steven Sinofsky, the President of Windows and Windows Live who left the company in November. While Microsoft's stock took a dip after the announcement, there is a of potential upside. Sinofsky made enemies at Microsoft, and some analysts think his absence might smooth collaboration in the future.
Sinofsky's replacement, Julie Larson-Green has been with the company since 1993, and arguably had as much influence on Office and Windows 7 and 8 as Sinofsky did. She's smart, knows the lay of the land, and has a lot of friends. The question, really, is whether she can use that political capital to push the company forward. Sinofsky could be brutish, but he got things done.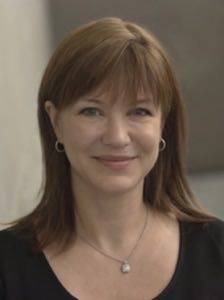 Larson-Green's first task is to pull more support and innovation from its hardware partners. Microsoft has always prospered by getting its partners to do much of the heavy lifting, but many of its biggest and most important relationships have well-earned spots on the ReadWrite DeathWatch. We're looking at you HP and Nokia.
Those challenges are very real, and Microsoft is not out of the woods yet. But make no mistake, Microsoft is still a player.
To see more ReadWrite DeathWatches, check out the ReadWrite DeathWatch Series, which collects them all, the most recent first.